The mighty Mae Kong River runs some 80 miles through the heart of Chiang Rai and it said to be one of the most beautiful and unspoiled bodies of water on earth. This private tour includes an elephant adventure, visit to hill side tribes and trip along the scenic river. Learn about the friendly people who populate this region as you float along on a relaxing raft ride and trek through the forest on the back of a towering elephant with your friendly local guide.
Highlights
Your own private guide

Cruise down the picturesque Mae Kok River on a traditional long tailed boat
Be spoiled for culture when you visit the Karen, Yao and Akha Hilltribe villages
Embark on an adventure trekking through the woods on an Elephants back
Lunch is provided

Includes hotel pickup and drop off

What You Can Expect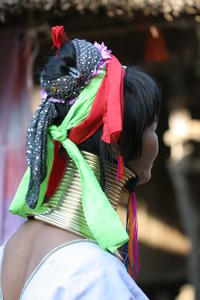 Your Chiang Rai private tour complete with elephant adventure and visit to hilltop villages kicks off with pick up at your Chiang Rai hotel. A friendly guide will collect you for an epic journey that includes a two-hour elephant trek up and down wooded hills, a scenic trip on the Mekong River in a traditional boat, and visits to several villages that highlight the culture and traditions of Thailand's hill people. Learn about the longneck people on a tour of the Karen Hilltribe Village and enjoy lunch with your private guide, who will provide additional insight into the day's tour.
After a flavorful meal you'll meet with members of the Yao and Akha Hilltribes before trekking to a scenic waterfall and enjoying a peaceful swim. Stop by the Chiang Rai Handicrafts Center on your way back to the hotel where you can collect souveniers of a memorable trip to the Mae Kong.
Leonard T USA
July 2010
Excellent, excellent, excellent!!!!!! Everything about this tour was fantastic!!!! Our tour guide was fabulous. He actually walked the entire elephant trek and was very informative about the areas we visited. What a trooper! I recommend this tour to everyone... but also warn that they should be prepared for a bit of a rough elephant ride no complaints here - it was wonderful.
October 2012
Wonderful! The boat ride has beautiful scenery! The mountains! The visit to the tribes is interesting, but I guess I was expecting more. I don't know why I was expecting the elephant ride to take to the hilltribes. But it's separate. The ride is long and do take sunscreen and a hat. If its sunny, you will bake. The waterfalls were wonderful, specially after the elephant ride. But overall, it was a great experience. Lunch was really good..
March 2012
Overall our stay was pleasant. I believe at one time this was a 4star hotel. It is tired looking and needs updating. The staff is very pleasant. Beware hidden charges-water in room is free- 10 steps to restaurant and you're charged three dollarafor same item. Same is true about asking for an additional bed. Took two days to straighten out that mischarge.
January 2014
This tour was a waste of money because the tour guide was terrible. The elephant ride was the only good thing, but could have been done much cheaper by going there by taxi and hiring the elephant ourselves. The rest of the tour was a waste of time and money, the tour guide didn't know anything. We were supposed to visit 5 hill villages and the tour guide didn't know the difference, he said things like, "there is a building". When we asked the significance, he didn't know. He seemed to be some sort of Christian missionary and only talked about Christianity and pointed out churches. This might be acceptable in some places, but Thailand is not a Christian country (less than half a percent according to the guide).
Advertisement
Advertisement