Book a private transfer from the Curacao airport to your hotel. Enjoy friendly, efficient service directly to your accommodation, including assistance with your luggage. Avoid the hassle of airport taxi lines or figuring out public transportation. Let a professional, courteous driver worry about how and when to get you back to the airport once your vacation is finished. This service allows you spend your vacation time relaxing instead of worrying and planning your ground transportation.
Highlights
Private Curacao airport arrival transfer
Multilingual driver
No long airport airport lines
Complimentary water
What You Can Expect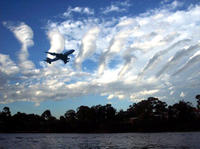 After your plane touches down in at Curacao Hato International Airport, clear customs and meet your driver in the arrivals hall. Look for the personalized sign bearing your name and hotel details.
Your driver will show you to your waiting private vehicle and help with your luggage. Settle in to your comfortable, air-conditioned vehicle and enjoy the ride directly to your Curacao hotel or villa. Sip the provided complimentary water and feel free to ask your driver any questions about the island's culture or history on the way to your accommodation.
Meet your driver at your accommodation once your vacation has finished and enjoy a stress-free ride back to the airport in plenty of time to catch your flight. Spend the last minutes of your vacation riding comfortably in a private vehicle with a safe, professional driver.
Please see the hotel groupings below and be sure to give your flight and accommodation details to the agent when booking your reservation.

Area 1: Banda Bou Group
Bahia Apartments
Daniel
Dive 2 Lagoon Apartments
Flamingo Park Curacao
Habitat Dive Resort
Kura Hulanda Lodge & Beach Club, GHL Hotel
Lagoon Ocean Resort
Marazul Dive Resort
Nos Krusero Apartments
Punta West Bed and Breakfast

Area 2: Piscadera Group
Rancho El Sobrino Resort & Restaurant
Clarion Hotel & Suites Curacao
Hilton Curacao
Waterside Apartments & Dive
Curacao Marriott Beach Resort
Floris Suite Hotel
Blue Bay Hotel
Holiday Beach Hotel & Veneto Casino

Area 3: Willemstad/Otrabanda
WAVE Hotel & Café
Curacao Howard Johnson - Americana Hotel & Casino
Otrabanda Hotel & Casino
Kura Hulanda Village & Spa, GHL Hotel
Curacao Suites
Renaissance Curacao Resort & Casino

Area 4: Willemstand/Punda
Hotel Scharloo
San Marco Hotel & Casino
Academy Hotel Curacao
Plaza Hotel & Casino
Saint Tropez Apartments & Suites
Villa Tokara
Scuba Lodge
Hotel 't Klooster
Acoya Curaçao
The Strand of Curacao
Avila Beach Hotel


Area 5: Bapor Kibra Group
Kontiki Beach Resort
Baoase Luxury Resort
Dolphin Suites
Breezes Curacao Resort
Lions Dive Hotel Curacao
Bon Bini Sea Side Resort
The Beach House
Royal Resort (Sea Aquarium)


Area 6: Central/Schottegat
Lido Hotel Resort & Casino
Tropical Inn Hotel
Iguana Inn Resort
Quints Travelodge Curacao


Area 7: Banda Ariba/Jan Thiel Group
Papagayo Beach Resort
Limestone Holiday Resort
Chogogo Resort
Morena Resort
Livingstone Jan Thiel Resort
Recompensa Park
Amalia Vacation Apartments

Area 8: Santa Barbara Plantation Resort

April 2016
Everything was wonderful!
April 2016
Timely and easy pick up and drop off by local people - cannot recommend enough! WAY cheaper than a taxi
October 2014
very very good service, I was worried cause my flight was delayed and i arrived after midnight but the driver was there waiting for me, great service, next time I will also book my transfer here
October 2014
The best thing we did to start our trip. After long day of travel, it was great to have our taxi driver waiting us. Saved time and energy of finding one. Also saved total of $60 ($30 each way for 2 people) by booking thru viator!
July 2014
This was perfect. It was easy to find the driver and would have cost the same as getting a taxi- if you can figure out how and where. There nothing like entering a foreign country and having to worry about how your going to get to your hotel. I definitely recommend booking in advance!
June 2014
Very prompt and very good.
December 2013
August 2013
Professional and reliable. Will definitely use again!

romulocostacurta Brazil
June 2013
The taxi driver was waiting in the exit of the Arrival Lounge, she gave some tips about the city, language and restaurants.
January 2013
Driver was waiting at airport upon arrival. Very friendly driver, relaxed trip to hotel.
Advertisement
Advertisement