Discover the architectural majesty of Cusco and sample Peru's tantalizing national drink during a 2.5-hour night walking tour of the city. Marvel at Cusco's charming colonial buildings and impressive historical monuments; absorb the bohemian ambience of San Blas Square; and immerse yourself in the convivial vibrancy of a local bar to sample the legendary drink of Pisco. Select your favorite Pisco flavor then combine it with fruity juices and tangy mixers to create your perfect cocktail. A personalized experience is guaranteed on this small-group tour, with numbers limited to 12 people.
Highlights
2.5-hour night walking tour and pisco sour-making lesson in Cusco
Stroll by Cusco Cathedral and La Compania church in Plaza de Armas
Admire the artistry and masonry of Incan walls, including the 12-angled stone
Walk through the village-like San Blas plaza and capture alluring city views
Learn how to make a pisco sour, and choose your favorite pisco flavor by trying a few drinks at a nearby bar
Sharpen your cocktail-mixing skills and become a pisco pro!
Small-group tour with a maximum of 12 people ensures a personalized experience
Recent Photos of This Tour
What You Can Expect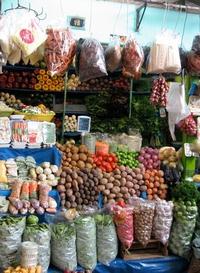 Greet your knowledgeable guide at Plaza de Armas, a square hailed as the city's social center, to begin your journey to the historical heart of Cusco. Marvel at the intricate façade of the Renaissance-style Cathedral and admire the baroque beauty of the 16th century La Compania church. Gain insight into the origins and cultural significance of these prominent structures from your expert guide.
Navigate the serpentine streets as you explore a rich tapestry of ancient Incan walls, colossal granite blocks and quaint colonial edifices. Catch a glimpse of a rare example of Incan masonry at the palace of Inca Rosa before ascending the gentle incline of a hill to San Blas, an atmospheric square with bohemian flair. Browse bespoke boutiques for artisan treasures, perusing handcrafted souvenirs while absorbing panoramic vistas of the city lights at night.
After cultural enrichment, pleasure your palate with the sweet spirit of pisco in an ambient local bar. Gain insight into the social significance and the complex production processes of the drink as your guide explains pisco's pivotal place in Peruvian history. Sample a selection of pisco flavors then indulge your creative side by mixing your own personalized cocktail; sip your cosmopolitan creation as your tour concludes at the bar in central Cusco.
May 2016
this was a great way to do a half day tour to not only see different areas of lima, but also to taste different foods, coffees, and desserts in what national geographic ranked as the 1 foodie destination on the planet for 2016
March 2016
We met Leleana at the steps of one of the cathedrals in Cusco. The other tour participant was a woman named Samantha. Cusco is a hilly city so this involved a lot of walking up steep streets and many stairs. LeLe showed us how beautiful Cusco is at night and she told us many wonderful stories and historical facts. We ended the night in a bar learning how to make the famous cocktail, PIsco Sour. Each person got to make their own Pisco Sour. It was very fun! Highly recommend!
July 2015
My guide, Liliana, provided a most interesting tour of parts of the historic center. She provided historical background as well as perspective on contemporary life. Liliana was personable, and well informed about a variety of topics.
I originally had little interest in the pisco sour lesson but wound up quite enjoying it.
June 2015
Best Pisco Sour you will have ever... Great experience for an evening in Cusco... Liliana made the trip as a tour guide. She had so much knowledge and took the time to answer questions.
December 2014
We lucked out and ended up getting a one on one tour with the guide for this tour. The market tour was very interesting and the pisco sour lesson was great! Would definitely recommend for a less formal, fun tour of the city.
October 2014
The guide was attentive to questions, suggested many photograph opportunities, and incorporated many sites into the tour. The tour was leisurely, and not conducted in a hurried way. Upon conclusion of the tour, I felt as though I had been introduced to the Cusco community.
September 2014
Pisco sour lesson was the best part

September 2014
Our guide, Lilliana, was great and knew all the history of the town. The local market was an awesome addition to the tour and the climb up the hill to see the view after the sun set was phenomenal. The Pisco Sour bar was way better than I had expected and we had a blast learning how to make the local drinks.
July 2014
Our guide Lilliana took us to the food market near plaza san francisco. I think it was called santa Clara. We got to see the different animals parts, meet and vegetables. Our guide even bought us a prickly pear to try. I bought coca tea there and peruvian chocolate with quinoa.
We then went to the san blas area which is the artsy part. We didn't see many artisans due to the rain, but it was really great to see.
We finished up the tour at a bar called museo de pisco. The bartender amodeo demonstrated how to make a pisco sour then we got to make our own! We got behind the bar! It was really neat! After the tour i bought a bottle of pisco to take home with me!
June 2014
Great tour of the marketplace and neighborhoods in Cusco; wonderful lesson on making and appreciating a Pisco Sour. I had a wonderful time!
Advertisement
Advertisement