Take an intimate exploration of the world-famous Machu Picchu on this 2-day private tour with guide from Cusco. Make the most of your limited time as you enjoy a scenic train through the river valley of the Andes before exploring the secrets of this sacred Inca citadel on a personalized sightseeing tour. This fascinating overnight experience also includes round-trip airport transport from Cusco, one night in a first- or deluxe-class Cusco hotel, breakfast, train trip to Aguas Calientes bus transfer to Machu Picchu and buffet lunch after your visit.
Highlights
2-day private tour of Cusco and Machu Picchu

Guided tour of Machu Picchu with lunch at the Sanctuary Lodge

All entrance fees, train and bus tickets included

Choice of two classes of hotel accommodation - first or deluxe

What You Can Expect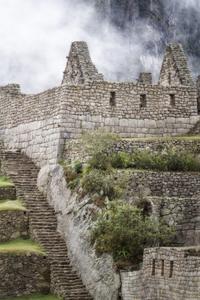 Discover the secrets of the Incas as you take a two-day private guided sightseeing tour of the incredible UNESCO World Heritage Site of Machu Picchu. This action-packed overnight tour is the perfect intimate visit to this famous archaeological site for Peru visitors that are short on time.
Start your Machu Picchu experience at Cusco's airport, where your pickup will be timed to the arrival of your flight. Then head to your chosen hotel (pick from first- or deluxe-class) to check in and stow your luggage. Enjoy some coca tea when you arrive, as it will help ward off any potential altitude sickness now that you're more than 10,000 feet (3,048 meters) above sea level. Then head to the train station where you'll board your ride to Machu Picchu.
Climb aboard the Vistadome train, a Peruvian rail service with completely renovated carriages and windows on the ceiling, as you make your way to the famous Inca site. Along the way enjoy incredible scenic views and photo opportunities of the river valley as it carves its way through the towering Andean mountains, and enjoy a snack plus hot and cold refreshments.
Arrive by train at Aguas Calientes, a small town at the foot of Machu Picchu, where you'll board a bus for the short ride to your final destination. Join your guide for a one-on-one exploration of the intricate streets, fascinating temples and elaborate terraces that form the grid of this ancient city. Learn about the site's fascinating history and its engineering marvels, and spend some time alone to soak up the vibes of its unique landscape. Finish your Machu Picchu visit with a buffet lunch at the Sanctuary Lodge, the only such lodge and restaurant at the top of the mountain.
Then return by bus to the train station below at Aguas Calientes, where you'll enjoy a relaxing ride back through the scenic river valley, returning to Cusco. Get some rest that evening at your Cusco hotel before breakfast in the morning and drop-off back at the airport for your return flight.
Please note: you must take the first flight to Cusco in order to catch the train to Machu Picchu.
December 2012
I thoroughly enjoyed this tour and my guide, however, Viator needs to be honest about the advertisement as this was not a 2 day tour. I assumed the "2nd" day would be a tour of Cusco the city but was dissapointed to find out that you are whisked in and whisked out and really only have 1 day and 1 night agenda. As soon as you arrive, you are taken to hotel to drop off luggage then off to train station to get to Machu Pichu, and at end of day brought back to Cusco and taken to airport early am to go back wherever you arrived from. I chose to make it a two day by booking another night at my expense at the hotel and toured city, again on my own expense...so overall it is not what they say it is. Get another hotel as you can find many many less expensive hotels in area (hostels suggested here). I think 700.00 for 1 day night is way too expensive. Machu Picchu and guide were amazing though...and thats all you get plus buffet at entrance.
Advertisement
Advertisement