Experience the natural and cultural treasures of World Heritage-listed Kakadu National Park on this diverse, 2-day tour from Darwin. Go croc-spotting and see wild birdlife on a cruise down the Yellow Waters billabong, and admire a desert gallery of ancient Aboriginal cave paintings at Nourlangie Rock. Delve deeper into indigenous culture with a 4WD tour to Arnhem Land and Mikinj Valley with an Aboriginal guide. Choose from three levels of accommodation for your overnight stay inside the park to suit your style and budget.
Highlights
Visit the World Heritage-listed Kakadu National Park on this 2-day tour from Darwin
Travel by 4WD to sacred and isolated Arnhem Land and visit Mikinj Valley

Visit Nourlangie Rock and see ancient Aboriginal rock paintings, dating back thousands of years
Enjoy a wildlife cruise along the Yellow Water billabong

Delicious lunch included on both days
Plenty of photo opportunities
Recent Photos of This Tour
What You Can Expect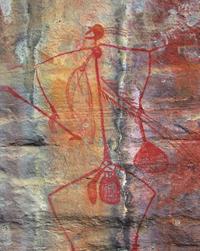 Spanning nearly 20,000 square miles (32,180 square km) of wetlands, rivers and ancient sandstone escarpments in the Top End, Kakadu National Park is the largest park in Australia. It is recognized by UNESCO as a World Heritage site thanks to its extraordinary biodiversity. You'll also embark on a tour of Arnhem Land, the ancestral home of many Aboriginal clans.
Travel by luxury, air-conditioned coach and choose from budget, standard or superior accommodation for your overnight stay inside the park. The tour includes all transport, park fees, expert guides and a delicious lunch each day. It's a fantastic way to experience one of Australia's national treasures and explore the ancient Aboriginal connection to the land.
Please see the
Itinerary
for details on each day of the tour and accommodation options.
Itinerary
Day 1: Darwin - Nourlangie Rock Art - Warradjan Cultural Center - Yellow Water Cruise - Kakadu National Park (L)

Depart Darwin and travel through Humpty Doo to Kakadu National Park. The parks wetlands and ancient escarpment are home to a profusion of fauna and flora, and have outstanding natural and cultural significance. Call into Warradjan Aboriginal Cultural Centre then join a guided cruise on Kakadu's Yellow Water billabong, keeping a lookout for crocodiles and birdlife. After a delicious lunch, visit one of the most significant art sites in the park, Nourlangie Rock, to see Aboriginal rock paintings dating back thousands of years.


Overnight: Your choice of accommodation, Kakadu

Day 2: Kakadu National Park - Arnhem Land Adventure - Mikinj Valley - Oenpelli Aboriginal Settlement - Darwin (B,L)
Today join a 4WD vehicle and enter Arnhem Land. Visit the famous Oenpelli Art Gallery and explore the rarely-visited Mikinj Valley. Travel through this majestic region, dotted with sandstone outcrops and escarpments, forests and billabongs. Your Aboriginal guide will provide informative commentary along the way. Learn about bush skills and hunting techniques. You will also be privileged to view a display of Aboriginal art in its natural state -- no barriers or fences.
Accommodation Options
You have a choice of accommodation on this tour at Kakadu National Park. Select between budget, standard or superior accommodation categories.
Budget: Aurara Kakaku Resort (shared facilities standard hotel room)
Standard: Aurora Kakadu Resort (superior hotel room)
Nestled amid 10 hectares of natural bushland is the Aurora Kakadu Resort. Enjoy relaxed atmosphere and encounter some of the Territory's spectacular wildlife that roams the hotel's tropical gardens and manicured lawns.
Superior: Mercure Crocodile Holiday Inn (superior hotel room)
Hotel Pickup List:
06.00 - Adina Waterfront
05.50 - Airport Gateway Motel
05.50 - Airport Inn
06.00 - Alatai Apartments
06.00 - Argus Apartments
08.15 - Bark Hut Inn
06.00 - Barramundi Lodge
07.00 - Boomerang Caravan Park
06.15 - Botanic Gardens Apartments
10.00 - Bowali Visitor Centre
06.00 - Casa on Gregory
07.00 - Coolalinga Caravan Park
06.15 - City Garden Apartments
06.00 - Cullen Bay Apartments
06.15 - Darwin Central Hotel
06.45 - Discovery Holiday Park
06.15 - DoubleTree Hilton Darwin
06.15 - DoubleTree Hilton Esplanade Darwin
06.00 - Elkes Backpackers
07.00 - Free Spirit Resort
06.00 - Frogs Hollow Backpackers
06.10 - Frontier Darwin
06.15 - H Hotel
06.45 - Hidden Valley Caravan Park
06.15 - Hilton Darwin
07.00 - Howard Springs Caravan Park (Hwy)
06.45 - Leprechaun Resort
06.00 - Mantra Pandanas
06.15 - Marrakai Apartments
06.00 - Mediterranean
06.15 - Novotel Atrium
07.00 - Oasis Caravan Park
06.15 - Palms City Resort
06.00 - Palms Motel
06.00 - Parap Village Apartments
06.10 - Paravista Motel
06.45 - Quest Palmerston
06.00 - Quest Parap
05.50 - Rydges Airport Resort
06.00 - SkyCity
06.00 - Steeles Bed & Breakfast
06.20 - Transit Centre
06.00 - Travelodge Mirambeena Resort
06.00 - Comfort Inn Vitina
06.00 - Vibe Waterfront
06.00 - YHA Globetrotters
Malcolm H Australia
August 2013
Extremely informative and interesting. Great accommodation and brilliant tour guides; particularly Peter Love on the Kakadu tour. Very professional and unique with his dissemination of information and local knowledge. Coupled with that was his personality and ability to relate to all his passengers regardless of age.
The four wheeled tour of Arnhem Land was also a truly unforgettable and spiritual experience and professionally conducted.
July 2013
We enjoyed the trip a great deal. The guide was really helpful and knew a lot. The river trips were wonderful, and we also took the optional extra of flying above Kakadu in a small plane which was also fun.
Everything ran very smoothly, and the only thing that wasn't so good was the over priced buffet meal at the hotel we stayed in. The food was very ordinary and because they offer the only real option for meals it felt like they charged what they wanted which was a great deal more than it was worth.
However our over riding memories are very positive and we certainly had 2 terrific days.
July 2013
I can't say enough good things about AAT Kings tours. Drivers are knowledgeable, friendly and professional. The Crocodile Hotel was interesting but their $65 dinner/breakfast special was not worth that much money. The guides on the boat tours did a very good job; they knew their flora and fauna on the South Alligator River cruise and did a wonderful job, especially the demonstration with the spears, on the East Alligator River (Arnhem Land Tour).
May 2013
Wow - what an exhausting trip but well worth it. Our tour guide for the entire trip was Shaun and he was truly a wealth of knowledge. This is the only way to see Kakadu - what a wonderful learning experience
October 2012
Love the tour. Highlight of the first day was the Yellow Waters cruse (very knowledgeable guide) and the flight over the Kakadu park. We stay in the lodge over night in Kakadu caravan park. Accommodation was better then we have expected. First day was with a big group a bit too commercial. Second day was perfect, really got the feel of the place. There were only three of us and the guide. Was more personal tour, no rush. Think that the guide's name was Allen. He is local and knows aboriginal culture well, lots of stories. A bit disappointed that didn't see many artists in the cultural center, been explained that they had some ceremony or something. In general, love the experience.
June 2012
Loved the trip, hotel was great. Driver /guides were involved and interesting. Expensive! I could have flown to Fiji for 3 days for the sane price.
December 2011
What a fantastic adventure! A real Ozzy experience and far exceeded my dreams. Had thought when booking that it was a bit expensive but well worth the money. Crocodilesat close range, amazing wildlife from blue wing kookabuuras to white bellied sea eagles and whistling kites. Highlight was the visit to Arnhem Land and the Oenpelli settlement. A day of understanding their culture and viewing rock art. Guides were brilliant and hugely knowledgeable.
Kelly-Anne F Singapore
January 2010
Making the booking was perfectly straight-forward and easy to understand. Our tour was very interesting and covered all the points outlined in the tour description. The tour guide was highly knowledgable and friendly even with our children on the tour and answered questions with a smile. We would certainly use this company again in the future when we return to other parts of Australia.
Lilybeth M Australia
January 2009
I was totally blown out by the wonderful sites I visited. The trip into Arnhem land was fabulous. Our guide was full of information and cultural sensitivity. I was quite worried that I might get a guide who was not sympathetic to the indigenous culture, but I was wrong! Both the driver who took me to Kakadu and the driver who took me to Arnhem land were totally committed to the indigenous culture. It was superb - I took the plane trip over Kakadu and I will never forget it.

December 2014
Rob is a great guide! So knowledgeable about the area and the local culture.
Advertisement
Advertisement