View the sights of Darwin on a guided city tour seeing the sights and attractions of the city. You also have the option to end the day with a sunset fish and chip dinner cruise.
Highlights
Discover the history of Darwin and its indigenous heritage

Take a guided city tour of Darwin's highlights
Enjoy a 1.5 hour Darwin Harbour sunset cruise with a fish and chip dinner and glass of champagne

What You Can Expect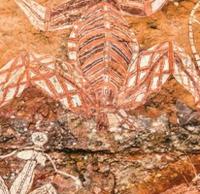 Spend your day exploring Darwin on this comprehensive Darwin city tour. The guided tour takes you past the Chinese Temple and into the Botanic Gardens for a stroll among the orchids and cycads. You'll visit historic sites such as the East Point Military Precinct, and contemporary hubs like the Stokes Hill Wharf marina. You'll also pay a visit to the Museum and Art Gallery of the Northern Territory, to see its collection of Aboriginal art and history.

To end this special day in Darwin, upgrade to include a 1.5 hour Darwin Harbour sunset cruise experience. Enjoy a fish and chip dinner accompanied by a glass of champagne.
Itinerary
Hotel Pickup List:
13.50 - Adina Waterfront
14.00 - Air Raid Lodge
13.50 - Alatai Apartments
14.00 - Argus Apartments
14.00 - Bark Hut Inn
13.50 - Barramundi Lodge
13.50 - Botanic Gardens Apartments
13.50 - Casa on Gregory
14.00 - City Garden Apartments
13:50 - Cullen Bay Apartments
14:10 - Darwin Central Hotel
14.00 - Discovery Holiday Park
14:10 - DoubleTree Hilton Darwin
14:10 - DoubleTree Hilton Esplanade Darwin
13.50 - Frogs Hollow Backpackers
13.50 - Frontier Darwin
14.10 - Hilton Darwin
14:00 - Mantra Pandanas
14:00 - Marrakai Apartments
14:00 - Mediterranean
14:10 - Novotel Atrium
14:10 - Palms City Resort
13.50 - Palms Motel
13:50 - Parap Village Apartments
13:50 - Paravista Motel
14:00 - Poinciana Inn
13:50 - Quest Parap
13:50 - SkyCity
13:50 - Steeles Bed & Breakfast
14:10 - Transit Centre
14:00 - Travelodge Mirambeena Resort
14:00 - Comfort Inn Vitina
13:50 - Vibe Waterfront
14:00 - YHA Globetrotters
13.50 - Vitina Studio Motel
Advertisement
Advertisement