Explore the ancient history and modern vibrancy of Darwin on a half-day sightseeing tour. Travel by coach and listen as your local guide shares commentary about the tropical city's natural and cultural attractions. Delve into Aboriginal art at the Museum and Art Gallery of the Northern Territory, and stroll past fragrant orchid blooms at the Botanic Gardens. Upgrade to cap off the day with a sunset cruise through Darwin Harbor while enjoying a fish-and-chip dinner with sparkling wine.
Highlights
Discover the history of Darwin and its indigenous heritage

Take a guided city tour of Darwin's highlights
Enjoy a 1.5 hour Darwin Harbour sunset cruise with a fish and chip dinner and glass of champagne

What You Can Expect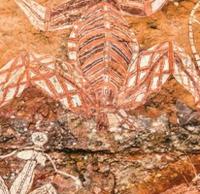 Get a great introduction to Darwin's diverse history, landmarks and attractions. After pickup at your hotel, travel aboard a comfortable air-conditioned coach while your guide shares local legends and facts. Drive past the beautiful Chinese Temple, and stop at the Botanic Gardens to stretch your legs among cycads, orchid and other fragrant foliage.
Discover Darwin's past and present with visits to the historic East Point Military Precinct and the modern Stokes Hill Wharf. Browse the ancient Aboriginal art collection and informative displays at the Museum and Art Gallery of the Northern Territory.
The 4-hour sightseeing tour concludes with drop-off back at your hotel. Alternatively, extend your tour with an optional 1.5-hour sunset cruise. Get a fantastic perspective on the city skyline as you cruise around Darwin Harbor, and enjoy a fish-and-chip dinner accompanied by sparkling wine as the sun dips below the horizon.
Itinerary
Hotel Pickup List:
13.50 - Adina Waterfront
14.00 - Air Raid Lodge
13.50 - Alatai Apartments
14.00 - Argus Apartments
14.00 - Bark Hut Inn
13.50 - Barramundi Lodge
13.50 - Botanic Gardens Apartments
13.50 - Casa on Gregory
14.00 - City Garden Apartments
13:50 - Cullen Bay Apartments
14:10 - Darwin Central Hotel
14.00 - Discovery Holiday Park
14:10 - DoubleTree Hilton Darwin
14:10 - DoubleTree Hilton Esplanade Darwin
13.50 - Frogs Hollow Backpackers
13.50 - Frontier Darwin
14.10 - Hilton Darwin
14:00 - Mantra Pandanas
14:00 - Marrakai Apartments
14:00 - Mediterranean
14:10 - Novotel Atrium
14:10 - Palms City Resort
13.50 - Palms Motel
13:50 - Parap Village Apartments
13:50 - Paravista Motel
14:00 - Poinciana Inn
13:50 - Quest Parap
13:50 - SkyCity
13:50 - Steeles Bed & Breakfast
14:10 - Transit Centre
14:00 - Travelodge Mirambeena Resort
14:00 - Comfort Inn Vitina
13:50 - Vibe Waterfront
14:00 - YHA Globetrotters
13.50 - Vitina Studio Motel
October 2015
Excellent sigtseeing tour of Darwin
December 2012
City Tour is good . Crocosaus is disappointing . More animals could be added . For eg, other reptiles and large fishes from various places.
February 2014
When I arrived at Crocosaurus Cove I found there was no group and no guide. Plus it was raining. I visited the different exhibits and enjoyed the wild life presentation. About the time I was leaving a large group of school children arrived and the area is a bit small for such a large group in the rain The man in the gift shop gave me my voucher for lunch at The Tap but before that I had to go further up the street to find out the details for the afternoon tour. Lunch was pretty good but I had to stretch it to fill the time. The city tour was also in the rain. The driver/guide was very knowledgeable about Darwin and I got to see a lot out the bus window. The museum stop was very good as I enjoy going to museums--especially the aborigine display and the one on Cyclone Tracy. Unfortunately the sunset cruise was canceled due to the bad weather--no visibility and rough water. The tour ended on a high note when she took us back to the hotel instead of leaving us in the Transit Center where we got on. It would have been much better if it had not rained.
March 2014
You were left alone for 4 hours with no one to help you. If not for the staff at Croc cove we would have been lost. The 8 hour guided tour is only 4 hours because the first 4 hours it's up to you to take the tour yourself. This was a waste of cash, don't do it.
Advertisement
Advertisement