Viewing All 60 Photos
Certified photos by travelers like you. What's this?
Penny S of Adelaide Australia
October 2010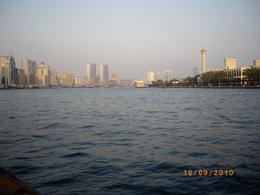 View whilst crossing Dubai "Creek" on our way to spice and gold souks
Robert O United Kingdom
August 2008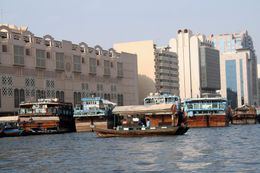 Crossing the creek on a water taxi on the way to the gold souk.
Anonymous
June 2008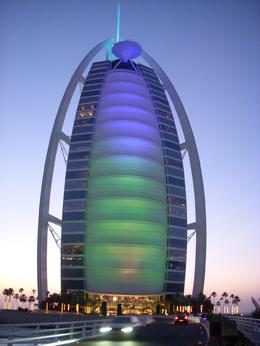 Only 7 star hotel in the world. You have to book either a room or a restaurant to be able to enter the hotel. We had drinks in the skyview bar. Well worth the $30 cocktails we had, to be able to enter this amazing hotel.
Anonymous
June 2008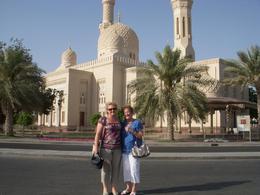 A picture of my mum and me at the Mosque during the city tour. Beautiful photo stop, but unable to enter the Mosque due to prayer time being in progress.
Anonymous
June 2008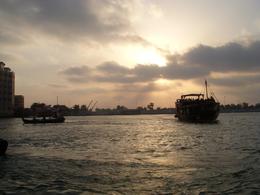 Picture taken during the city tour looking down the creek towards the ocean. Very busy creeks with hundreds of dhows (small boats) crossing the creek continuously.
Anonymous
June 2008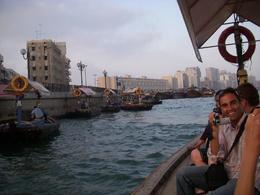 Taken while crossing Dubai Creek on a dhow. Very small boat where you only have a short time to get on and off the boat. A very quick way of crossing from one side to the other.
Anonymous
June 2008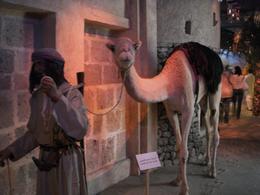 One of the scenes inside the museum. Very informative, especially noting the changes to the city within the past 25 years.
Advertisement
Advertisement