Special Offer
Save up to 10% when you book these popular tours together!
Embark on a desert safari and see Dubai's highlights with this Dubai Super Saver, combining two popular tours at a discounted price over two successive days. On one day, take an afternoon Dubai city sightseeing tour to discover top Dubai attractions such as the Burj Al-Arab and Gold Souk, and on another day, enjoy an afternoon and evening Dubai desert safari that includes a camel ride, sandboard session, sunset barbecue dinner, belly dancing show and other entertainments. Choose the order you want to take the tours to suit your schedule.
Highlights
Combine two best-selling Dubai tours for a discounted price
See top Dubai attractions on your sightseeing tour: Burj Al Arab hotel, Jumeirah Beach, Al Fahidi Fort and Deira
Venture into the heart of the Arabian Desert on a 4x4 safari
Ride a camel at a Dubai camel farm and try your hand at desert sandboarding
Relax with a barbeque dinner under the starry Arabian sky, with live dancing and music
Recent Photos of This Tour
Dubai Super Saver: City Sightseeing Tour and Desert Safari
What You Can Expect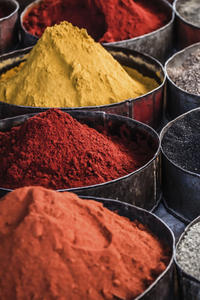 Dubai City Sightseeing Tour

(Afternoon on Day 1 or 2 — your choice):

Begin your 4.5-hour Dubai city tour with an afternoon pickup from your central Dubai hotel. Relax and enjoy the views from your air-conditioned minivan as you set out on your sightseeing.

Admire the glittering Burj Al-Arab hotel rising from a man-made islet off Jumeirah Beach and hear how this iconic, sail-shaped hotel stands an incredible 1,053-foot-high (321-meter) high and offers the ultimate in luxury accommodation.

Snap photos of the hotel and drive along the waterfront into Jumeirah, Dubai's most desirable residential neighborhood. Continue to the traditional Al Bastakiya quarter and view the wind-tunnel houses and 18th-century Al Fahidi Fort — the city's oldest building.

Cross Dubai Creek to the bustling area of Deira and visit the colorful Spice Souk, where the stalls sell aromatic herbs, foods and spices. Stroll the alleyways with your guide and afterward, dive into the nearby Gold Souk. Enjoy free time to browse the sparkling gold and silver stores before your tour finishes with a hotel drop-off.


4x4 Dubai Desert Safari
(Afternoon and Evening on Day 1 or 2 — your choice):

Leave your central Dubai hotel in the afternoon by comfortable 4x4 and relax as you cruise into the surrounding desert.
On route, visit a camel farm. View these hardy herbivores in their natural environment, and learn why they make perfect desert transport. Then, if you wish, take a short camel ride around the enclosures.

Continue to an area of high dunes and try some sandboarding — the hottest of desert sports. Get instructions from your guide, grab a provided sandboard, and feel your adrenaline race as you slide down the dunes and race your fellow travelers on the sandy slopes.

With your sandboarding over, drive to a desert campsite for dinner. Sit down to a scrumptious barbecue meal as the sun sets and afterward, enjoy the traditional Emirati activities on offer.
Watch a swirling tanoura folk dance and choose to get a henna tattoo and smoke a shisha (Arabian water pipe). Lastly, sit around the campfire and watch a colorful belly dancing show before your drive back to your Dubai hotel.
June 2016
We did the city tour on the first afternoon and the desert safari on the 2nd day. I would definitely recommend this combination as the operator, Orient Tours, were very professional and well organised.
The highlight of the city tour was the Dubai Museum followed by the spice market and creek crossing. Our guide was Dylan and he was extremely well informed and gave a very good commentary and advice.
The Desert Safari was the star of this tour combo. Despite the scary dune bashing, the Landcruiser we were in was very comfortable and the air con worked well. It was driven expertly by our driver Sahib who was considerate to our needs. He explained that the drivers receive specific training and they know the terrain very well. I felt safe despite being driven at steep angles up, down and around the sand dunes.
There was a loo stop on the way and we were given an opportunity to buy water for the journey which is essential to take with you. We were picked up at 3pm and dropped back to our hotel by 10pm so it was a long tour but good value.
When we reached the desert camp we were given the opportunity to do lots of additional activities: riding a camel, a quad bike and sand surfing. Other optional activities included getting a henna tattoo, holding a falcon for a photo and smoking a water pipe this I didn't do.
The BBQ was very good quality and there was plenty of choice for around 100 people in the camp. There was even coffee and tea with Arabic sweets. The entertainment was really incredible - a traditional dancer spun for around 15 minutes with a brightly coloured costume which lit up and separated into different tiers during the performance. It was mesmerising. A bonus of the trip was that there were photographers who compiled pictures taken during the tour and we could buy them on an SD card for around 20. Considering there were 3 of us in our group this was an excellent service and it was delivered within a few hours to our hotel room.
June 2016
Definitely one of the best tours! For day 1, I chose the city sightseeing in order to get familiar with my surroundings. Included was a trip to the museum which looked incredibly tiny from the outside. But once inside, you'll be pleasantly surprised to see that it is really a huge museum! This tour also included a trip to the spice and gold souks. Glad that we stopped at the gold souk for a shopping trip as a tour group. The vendors were TOO aggressive which would have made me extremely uncomfortable if shopping alone. For day 2, I enjoyed the desert safari. The off-roading as a caravan was a big surprise to me. I wasn't expecting it, but really enjoyed it! But be warned, if you don't like roller-coaster types of movement, the off-roading may be hard to swallow. Loved the stop at the camel farm. Great opportunities to take photos of the camels. Once at the camp, was a great time to slow down and relax. This is an absolutely great tour and I'd highly recommend it! Excellent chance to get out of the hustle of the city and see the actual desert--camels and all.

June 2016
City Sightseeing was on the 1st day. we were picked up at 2.30pm and reached the hotel at about 6.30pm. we were picked up at the hotel and brought to a central location to get onto a bigger bus. the same thing happened on the way home. we were brought to the beach near the burj al arab hotel for a photo opportunity with the lovely structure. then taken to the jumeirah mosque but could only walk around it for photos. we then took a water taxi to the other end. then taken to 2 souks - spice market and jewelry market. throughout the journey, the tour guide is very informative and tells us things as we pass by them. ours was an english and german speaking tour guide
June 2016
From beginning to the end this was a great experience, 2 adults, 2 kids 14 and 9. This was a safe, enjoyable and informative set of trips to take. Not too long with all the elements you could want to tick off in there.
June 2016
City tour and dune bash were excellent but the photos which there was about 200 and a video which appears to be a generic one where you do not appear and it is given to you on a USB stick. A total ripoff for the price. Very disappointed.
June 2016
Amazing couple of days. Everyone was so friendly and helpful. Good value for money. Would do it all again. :
June 2016
Fun afternoon and evening.
May 2016
We loved the city tour and desert safari. The safari was particularly popular with our kids who had a fantastic time dune bashing, camel riding and sand boarding. The meal was very nice at the desert camp and we enjoyed the dancing too. There is a photographer on the safari taking photos as you go. Make sure you purchase the USB it will be delivered to your hotel the next morning because it is inexpensive and you get heaps of stunning photos.
May 2016
Enjoyed both tours and they are definitely great value for money. We have a 5 and 11 year old and were a bit apprehensive about the dune bashing experience. Ironically, the two of them had the most fun out of all of us and they thought it was one of their most enjoyable experiences. This was very surprising as they normally are not big fans of big thrills or theme park rides. However, we understood from the driver that not all kids have this much fun. The Desert camp was also quite good. The camp is only for the local tour operator's cars so there was plenty of space to move around and also no issues with queues for sand boarding and camel riding. The evening buffet was also of good quality and again plenty to go round. All food, soft drinks, henna painting, sand boarding and camel riding are inclusive but you have to pay for alcoholic drinks. Tour photographs and video were available for only 100 AED which again is good value when compared to places like Ski Dubai where a single photo is 125 AED. Have not been on more expensive tours so cannot compare but overall we were pleased and thought the tour was great value for money by Dubai's standards.
The city tour includes pick and drop from the hotel. We were taken to a meeting point and then transferred on to a coach with a tour guide. The coach goes through Jumeirah and the older parts of the city. Stops include Jumeirah Mosque and Dubai Museum. The tour includes an abra crossing across the creek and then a walking tour through the souks. We were looking for a quick tour of the city so this was perfect for us. However, if you are after an extensive city tour then you may need to look for alternatives.
April 2016
I would highly recommend this tour. Our driver Bobby was absolutely amazing, if you can request a driver I would definitely request Bobby. We had a wonderful experience from start to finish, it was one of the big highlights of our trip. The little surprise at the end of the night just topped the whole day off. Book this trip, you won't regret it :
Special Offer
$121.90 Save $12.45
Advertisement
Advertisement