Spend the day exploring Korčula, a medieval walled town on an island of the same name. From Dubrovnik, travel to the seaside vineyard-laden town of Orebić where you'll board a boat and be ferried across the Adriatic to the verdant island of Korčula. Known as the birthplace of explorer Marco Polo, Korčula is a well-preserved walled town that's worthy of exploration. See the Venetian-influenced St Mark's Cathedral, check out some Renaissance-era palaces and lounge at an outdoor cafe, sipping coffee or local wine.
Highlights
Day trip to the island of Korcula from Dubrovnik

Visit the supposed hometown of world-renowned explorer Marco Polo

During free time, enjoy lunch and take a swim in the Mediterranean

Drive through the wine region in the peninsula of Peljesac

Explore a local wine cellar

Transport by coach and boat
Recent Photos of This Tour
Island of Korcula with Wine Tasting Day Trip from Dubrovnik
What You Can Expect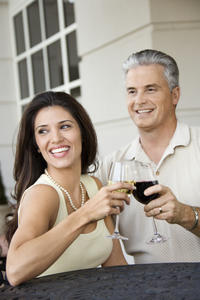 From Dubrovnik, head to prettied-up Korčula, a walled town (and island of the same name) that is renowned for its medieval seaside aesthetics and laid-back style of life among the locals. Board a bus in Dubrovnik and enjoy cruising through rustic fishing villages along the Adriatic and be sure to not miss the town of Ston with its miles of medieval walls before reaching the seaside town of Orebić.
Board a boat and enjoy some time admiring the glimmering Adriatic Sea during the short trip to the island. Once there, begin a walking tour of the medieval town of Korčula, learning about its history and even seeing the town where the medieval explorer, perhaps humanity's most famous traveler, Marco Polo supposedly lived.
Pop into St Mark's Cathedral and don't be surprised if you feel like you're in a canal-less Venice. Korčula was once part of the Venetian Empire, so it's no coincidence the two towns share a similar aesthetic.
Enjoy some free time to sip a glass of local wine or coffee at an outdoor cafe, take a dip in the sea or just continue walking the streets.
On the way back to Dubrovnik, stop at a local winery on the Peljesac peninsula to sample some vino from this up-and-coming wine region.
August 2015
A superb day out - excellent guide, superb organisation and wonderful location.
August 2015
This was a great trip from start to finish. We got picked up outside the hotel as agreed on time and were met at the new port by our tour guide. Ivana was great fun and spoke great English and German. We had a lovely drive up the coast in an air conditioned bus which was a god send on such a hot day. We then got the ferry across to Korcula where we had three hours to explore. Ivana did a walking tour but we were unable to go on this due to my friend being on crutches. Ivana and the bus driver made things as easy as possible for her. The Island of Korcula is beautiful and well worth the tripup the coast. On the way back we stopped off at a winery for a couple of samples which was great as it meant we could all have a sleep on the way back to Dubrovnik. I would highly recommend this trip.
July 2015
Very good trip. Our tour guide was very knowledgeable, and gave a very informative tour of Korcula old town. The coach was very clean, comfortable and air conditioned. The drive up the coast was spectacular. The visit to the winery gave an interesting insight into Croatian wine production and it tasted good too.
June 2015
This tour was perfectly organized with the right amount of time at each stop. The tour guide was very friendly and knowledgeable.
April 2015
What a lovely day out!! And even with it being a long day it did not feel that way at all. The coach was comfortable and clean. The driver and guide well spoken and friendly. The guide was very knowledgable about the whole area we travelled through and even shared a few quirky stories. She spoke English and French fluently as well as her native laguage. I thought this to be really well done and she made the whole group feel included.
The views on the drive was amazing even with the high drops to the cliffs below and the narrow road We stopped in Ston and had enough time to walk around the town and explore a bit before driving onwards.
The ferry was clean, comfortable and well kept and manned. The timing of when and where to meet was well communicated and we did not have to wait at all.
I did not expect such a good introduction to Korcula and the short walking tour of the old city part but was pleasantly surprised and very pleased. Again our guide knew the area well and shared her information with us in a really nice way.
It was very unfortunate that being so early in the season not all the shops and restaurants were open yet. But the few that was had great service and good quality products. I had a lovely pasta lunch with an amazing view. I would love to return again and maybe see more of the whole island especially a bit later in the season when all the shops and restaurants are open.
On the return trip we stopped at a small winery and the owner gave us some history about the farm and his family together with the lovely wine we tasted and some local cheese. I thought this really concluded the day well and put everyone in a nice mood to go home and have some dinner when we get back.
The small size of the group really made it appealing to me as I do not like big groups so the whole experience was positive and enjoyable.
I will happily recommend this tour.

July 2014
Amazing stunning Island, lots of time at leisure. The local guide was really good. Well worth It
Kathryn C United Kingdom
May 2014
Beautiful weather meant the trip along the coast was spectacular. Korcula a small, but interesting island. The guides were all terrific. They spoke excellent English - and German!
January 2014
You cannot miss this trip. From the stop in Ston, to the village of Korcula, everything is amazing. I loved our guide in Korcula. She was funny and witty and gave us some excellent info. I had the best lunch there of my whole trip and I love that it was sitting sea side! Well organized and plenty of on your own time. It was perfect!!
December 2013
A very enjoyable day. Andrea our guide was lovely as was our guide (also called Andrea) in Korcula, who was very informative and highly amusing. Korcula town is a lovely little spot. I am surprised no mention is made in the tour literature of the stop-off at Ston when just over into the Peljesac peninsla. It is an amazing place with the longest complete fortress walls around a town in Europe going right up the hillside - you get very good views with reflections if you pay a small amount to go into the salt pan area. I would rate this bit of the tour more highly than the wine cellar.
December 2013
Advertisement
Advertisement