Spend the day on a guided tour from Cuenca to Cajas National Park. Enjoy an exhilarating hike through this destination that's home to more than 250 lakes and plenty of indigenous plants and animals. Perfect for all hiking levels, this one-of-a-kind outdoor adventure is s truly memorable experience!
Highlights
Enjoy a 3 hour hike in the Cajas National Park
Trek up to high altitudes for breathtaking views of the Ecuadorian countryside
Stop for lunch at a local restaurant
Complimentary pickup and drop off from most Cuenca hotels
Recent Photos of This Tour
What You Can Expect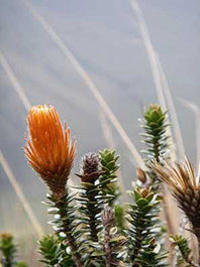 Depart from Cuenca and head with your guide to the breathtaking landscapes of Cajas National Park. Listen in as you're briefed about the day's trek as you roll through the countryside. The 4 hour tour includes 3 hours of hiking with a gain of up to 12,000 feet (3800 meters). Peak season runs from August to January, although nature lovers can enjoy a trek through Cajas National Park any time of year. Tours operate in rain, hail, snow and yes—even sunshine.
After working up an appetite on the trails of Cajas, head to a local restaurant where you'll refuel with a hearty lunch.
Your safety is assured, since first aid supplies are on board and park rangers are always within reach.
June 2016
You MUST do this hikw while in Ecuador! Our guide Wilson was just fantastic and very knowledgable. He knew all the plant, their Latin names, their Spanish names, their Quechuan names and often a little story of how the plant is used in different cultures. He is a true naturalist! He was also very keen at finding and identifying birds for us. The hike itself was easy and beautiful! After the hike were went for a very nice lunch, included in the price. We are still looking at our pictures and thrilled to have spent such a wonderful day exploring Ecuador's beautiful park. Worth every penny!
August 2014
Great experience and fun, passionate guide. Bundle up because it's COLD! Lunch left a lot to be desired and it is in the late afternoon, so eat a big breakfast.
March 2013
We loved this trip!!! Our guide Balen (apologies if I am not spelling her name correctly) was wonderful. We are not usually "guide" people, but we loved this hiking experience. Balen was a great hiking guide, but also very skilled and imparting information without being obtrusive. We did two hikes with our group (which was just us and one other participant). An easy one around the lake to gauge the groups fitness and a more intense hike up into the mountains, which was the perfect level of challenge for us and filled with breathtaking views....

July 2014
Great tour Gide and van driver. Two hikes with fantastic views. Lunch was filling.
LaleiG USA
September 2010
This tour was great. I really liked the guide and the place was interesting. It was a cloudy day, buit other than that everything was fine.
February 2016
I wish I could give this tour more than 2 stars, but I can't. Cajas Park is absolutely beautiful and stunning. Parts of the park look like the mountains of Switzerland, and other parts remind me of Iceland. The terrain is stunning. The reason I am rating this tour so low is because of the tour guide and because of my experience.
I can't remember the tour guides name, but he was not friendly at all. He rushed the group through the hike, making it difficult to stop and take in the beauty or even to take pictures. He remained at the front of the group the entire time, never once checking in on anyone.
Now, for the reason I give this tour such a low rating. This hike was an absolutely crazy one. There were parts where we had to jump across about 3 feet boulders to make it over a creek... We crossed multiple creeks/rivers mind you, it was pretty cold out... Much of the hike we were not on a trail... We were climbing up the sides of the mountains, or on the very edge of a sort of trail, clinging to the shrubs for balance...
My husband and I love to hike in the Bay Area... It's not like we have never done it before... So, if you are not an experienced hiker, I do not recommend this tour. If you tend to second guess your abilities on this type of outing, do not do this tour either. You start at 13,000 feet and make it down to 10,000 feet, but this hike is by no means all downhill. Much of the way the guide took us was uphill and treacherous.
I would have appreciated a warning from the tour guide about the type of hike it was going to be... but like I said, he barely spoke... and when he did, it was just to tell everyone to hurry up. Even when there were difficult parts we came upon during the hike such as leaping across boulders he never stopped to help anyone...
Advertisement
Advertisement