1175 Reviews
Location:

Florence, Italy

Duration:

5 hours

(approx.)
Combine Chianti wine with blissful Tuscan countryside on a half-day wine tour from Florence! With a tour escort, travel out of Florence and spend the afternoon at an enchanting castle winery in the Chianti Classico or Chianti Fiorentino region with a local wine-expert guide. Tour the wine cellars, hear the secrets of Tuscan winemaking, and then sample prestigious Tuscan wine alongside some traditional Italian snacks.
Highlights
5-hour Chianti wine tasting tour from Florence, led by a tour escort and a wine-expert guide
Travel through the glorious region of Tuscany and ogle the countryside views
Stop at a quiet hamlet tucked away in either the Chianti Classico or Chianti Fiorentino winemaking region
Tour a castle winery and explore the wine cellars where prestigious Tuscan wine is left to mature
Hear the secrets of Tuscan winemaking and learn about the different grapes that are used
Taste several varietals of Chianti wine alongside traditional Italian snacks such as crostini
Recent Photos of This Tour
Chianti Region Wine Tasting Half-Day Trip from Florence
What You Can Expect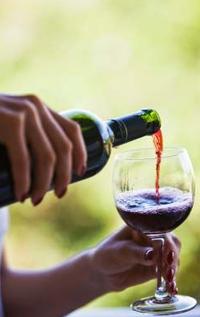 Leave central Florence by air-conditioned coach, and travel into the lush Tuscan countryside that surrounds the city. An area of unrivaled beauty, Tuscany also holds a reputation as one of Italy's most esteemed winemaking regions and acres of picturesque vineyards blanket its sun-drenched hills.

Revel in the scenery as you travel, passing traditional travertine villages clinging to hilltops, overlooking swathes of vine-clad fields and olive groves. Your route continues into the Chianti Classico or Chianti Fiorentino sub-regions where some of Italy's most prized red wine is produced. Stop in a quiet hamlet and visit a renowned wine estate at a castle for your tour and tasting session.

After a friendly Tuscan welcome at the venue, start your visit with a tour of the castle's historical wine cellars. See where the grapes are crushed, and where the wine is matured and later bottled while hearing some secrets of Tuscan winemaking.

Then, take a seat at a wine glass–laden table, and sip on different glasses of wine made by the estate. The varietals are subject to change, but typically a glass of Chianti Classico, Chianti Reserve, the eponymous Tuscan vinsanto (dessert wine) or a prestigious white wine are served. Savor the complex and fruity flavors that are prevalent in Tuscan wine, and hear tasting tips to help you understand the characteristics of different grapes that are used.

As you sip, savor some traditional Italian snacks such as mixed crostini with pecorino cheese and cantucci di prato (aniseed-flavored almond cookies). Fruit juice is served for children and any non-drinkers. After your tasting session finishes, return to your coach with your tour escort and relax on the journey back to Florence. Your tour then finishes with a drop-off at the start point.

Click on the 'View Additional Info' button below to see a map of the meeting point.
August 2015
This was a great experience. Our trip to Castello Querceto went very smoothly -- the drive out to Chianti was very picturesque and the winery itself was very well organized. The tour was fun and the tasting was even better. For this trip, the value that you get for the cost of the ticket is great.
August 2015
Lovely way to spend a very hot afternoon. Very informative and very relaxing spending the afternoon trying four different wines and a welcome drink with nibbles included. An added bonus was meeting other travellers at your table.
August 2015
Fabulous tour of this beautiful winery in the Tuscany region. The concluding wine tasting and app's were wonderful.
August 2015
I was a little hesitant to book a tour in another country on what I perceived to be a "random" website but having just returned from Italy I can say that the winery tour and tasting was easily top 5 favorite parts about the trip. Finding the bus was easy, the ride was short and beautiful, and our guide Marta was hilarious: I LOVED hearing the history of the castle. The wine and snacks were SO tasty (I don't even like red wine and the chianti classico is now a favorite!) Such a worthwhile trip and such a unique experience to get to get out of the heart of Florence and into the beautiful countryside. HIGHLY recommend this tour to anyone and everyone!
July 2015
I highly recommend this trip from Florence. There were 9 of us including 2 children, and we all loved it. The bus ride there was a little warm, even though the bus was air conditioned, but it was a pretty hot day. We couldn't understand the lady on the bus very well, but once we arrived at the castle the tour guide there was wonderful. Great tour!
July 2015
Our tour guide was very funny and informative. Scenic bus ride with airconditioning as advertised. The winery was very small and was only able to see one room but the winery guide was hysterically funny and very knowledgeable. We were served 5 wines and a delicious spread of Tuscan meats, cheese, and bread in a lovely little courtyard. The miles and miles of grapevines and rolling hills were breathtaking. The stop in Greve was great as well. Lots of little shops to pop into. A perfect place for the foodie in you with a 100 year old butcher shop full of meats, cheeses and wine. They even vaccuum packed our goods for us so that we could take them home! This tour was worth every penny for my family of 10!
July 2015
Nice winery and the tasting was 4 whole bottles of wine for a table of 8. Do the math... Large group tour but the coach was nice, clean and cool. Wish we could have seen more of the Tuscan country side but have to make it another trip.
July 2015
fabulous hosts the lady called kayda not sure if that was her name a Japanese lady from Michigan she was brilliant at her job very informative. As was the lady at the winery. Excellent service and worth every penny.
July 2015
A perfect getaway from the bustle of Florence! We rode a nice, air-conditioned bus. Our guide was not too enthusiastic or informative, but I was just there for the transportation and wine tasting! Once we reached the winery, the winery guide was amazing. We tasted 3 wines, had some snacks, and had some time to take photos and make purchases.
July 2015
Beautiful country side. The location of the wine tasting was breath taking! Great wine and food. Met a number of fun people from all over. Great experience. Definitely worth doing!
Advertisement
Advertisement