Special Offer
Book and travel between May 1, 2016 and May 31, 2016 to save 10% compared to the local supplier's price!
Experience the true flavor of the Tuscan countryside on this 6-hour, Chianti wine tour from Florence. Led by an expert guide, the tour includes visits to two wineries, each set in scenic villages in the Chianti Fiorentino and Chianti Senese regions. Sample the most revered Tuscan wines, learn the characteristics of each blend and hear the winemakers' secrets. Later, stop for a look at the fortress of Castellina before your return to Florence.
Highlights
5-hour Chianti wine tasting tour from Florence, led by a tour escort and a wine-expert guide
Travel through Tuscany and ogle the countryside views
Visit two rural villages in the Chianti Fiorentino and Senese regions
Enjoy two tastings of regional wine and traditional food
Explore the wine cellars where prestigious Tuscan wine is left to mature
Recent Photos of This Tour
Chianti Half-Day Wine Tour from Florence
What You Can Expect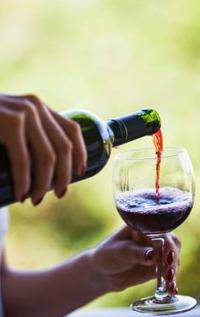 After being picked up from your hotel in central Florence, journey into the beautiful Tuscan countryside with your guide. Travel past the olive groves, vineyards and rolling hills of one of the most prestigious winemaking regions in the world before arriving in Chianti Fiorentino.

Stop for the visit to a distinguished castle and wine estate, where you'll tour the historical cellars. Learn the winemaker's secrets as you see where the grapes are crushed, and where the wine is matured and bottled.

Then, get to tasting! Enjoy a glass of Chianti Classico, Chianti Reserve, Tuscan dessert wine or a prominent white wine. Learn the complex characteristic of each from your expert guide while you taste.

Afterward, head to the medieval village of Greve, where the most important wine fair of the Chianti region is held each year. Explore the main square and peruse the local artisan shops.

Continue to a family-run winery located in the Sienese area of the Chianti Classico. Soak up a guided tour of the cellars from the winemaker before heading to the garden, where a tasting of four wines and local products will be waiting for you.

Then make your way to Castellina, a hilltop village characterized by its large fortress and Etruscan settlements. Stroll past the medieval street of Via delle Volte and explore the local shops and squares before making your way back to Florence with your guide.

May 2016
Pros:
The tour was very enjoyable and the guide was pleasant and informative. The 2 wine tastings were delicious and the town stops were interesting and well timed.
Of course the views were breathtaking and everything you'd expect from the region.
I'd recommend this tour to anyone visiting Florence who wants to get a taste of Tuscany without renting a car.
Cons:
The bus ride home could have benefited from wine being served on board :
May 2016
Tour is really good value for money. We visited two wineries. First winery was perfect, we tried 4 wines and one olive oil. Hosts were very friendly and answering all questions. We had enough time to take photos and to buy wine in wine shop.
Visit to second winery was not as good as first winery, even tough wine was better quality in second winery. Reason is very limited time. Hosts were obviously in rush to be done with us asap. We stayed in winery for 30min, while tasting 4 different wines. All wines were very high quality, but I could not finish my first glass and host was already pouring second. I didn't like they rushed me..
Visit to small towns in between winery visits was very nice.
I would definitely recommend this tour!
April 2016
I loved it! The tour was incredible and the wines were amazing. Totally worth it!
April 2016
I went on this trip while spending a weekend in Florence with friends. We had an incredible day at the beautiful vineyards and loved all of the wines and food we sampled. The two stops in the small towns were not completely necessary in our opinion, but we didn't mind because both vineyard stops were so great.
April 2016
Wonderful afternoon out of Florence. Knowledgeable guide, beautiful weather and a nice group of people on the tour. First vineyard was by-far the best of the two. Most information shared and better wines I thought plus great olive oils. A few add'l stops in quaint towns made this an very enjoyable afternoon.
April 2016
Awesome tour - definitely worth doing.

April 2016
This was the highlight of our trip to Florence and possibly our entire trip to Italy. The Tuscan countryside was absolutely beautiful and Gaetano was a wonderful tour guide! We had so much fun at both wineries and were really happy with the amount of wine, food and olive oil we got to taste. The two little villages we visited were just like out of the movies - a beautiful look into authentic Italian living. If you want to see this part of Italy and don't have a lot of time I would definitely recommend this tour as you get to see and experience so much in one afternoon.
TIP 1: the tour info says it's a 5-hour tour but when you tack on the travel it works out closer to 6. We did the 1:45pm tour and arrived back in Florence at 8pm.
TIP 2: don't put any wine or bottles you purchase at the wineries on the shelf of the bus - they will fall off and break, we learned that the hard way!
April 2016
Value for money. We recommend.
April 2016
My Tuscany Wine-Tasting tour was delightful from the easy meeting point to the end. Our guide, Leesa, was knowledgable and friendly. The visit to the two different wineries gave us a chance to see a classic and more modern process. The stops at the the 2 villages were the bonus that were the frosting on the cake. I would recommend this tour to anyone that wants to enjoy the Italian countryside!
April 2016
We had a lovely time during this Chianti wine tasting trip. It lasted longer than expected... but why not : We tasted 8 different wines, authentic local balsamic and olive oil, learnt about the different wines and methods used in production, we also took breaks in between to walk around, enjoy the lovely landscape and take pictures.
Special Offer
$53.32 Save $5.33
Advertisement
Advertisement