420 Reviews
Location:

Florence, Italy

Duration:

7 hours

(approx.)
Indulge your love of Italian food in Tuscany, and enjoy a full-day tour that combines a market visit with a cooking class and 4-course meal with wine! After scouting out quality local ingredients at a historical Florence food market, travel to a rustic farmhouse in Tuscany, surrounded by exquisite countryside. Then, prepare your feast of pasta, pizza and Tuscan roast pork, plus beloved desserts such as tiramisu and gelato, before savoring the creations with Tuscan wine. Up to four glasses of wine are included throughout the day, as well as a recipe book, cooking diploma and souvenir apron.
Highlights
Full-day Tuscan food tour with market visit, cooking class, 4-course meal and wine
Visit a historical food market in Florence to shop for ingredients and sample food and wine
Travel to a farmhouse in the Tuscan countryside for a cooking lesson with a local chef
Prepare a traditional meal including Tuscan arista, pizza, pasta, tiramisu and gelato
Savor Chianti wine and other local varietals alongside your creations
Receive a cooking diploma, recipe book and souvenir apron

Recent Photos of This Tour
Best Cooking Class and Lunch at a Tuscan Farmhouse with Local Market Tour from Florence
What You Can Expect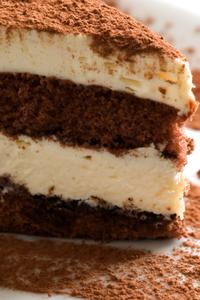 Meet your guide near Palazzo Vecchio in central Florence and take a 30-minute walk to Mercato Centrale, a historical food market in the San Lorenzo area, to see where the locals shop. En route, stop by a local bakery for some tastings and to buy fresh bread. Then follow your friendly guide around the market stalls, and meet butchers and farmers selling vegetables from their fields in Tuscany.

The market teems with fresh fruit and quality local produce including cheese, cured meat, balsamic vinegar, sun-dried tomatoes, olives and many other Italian specialties. Select some of the finest ingredients to use later in your cooking class, and enjoy samples of some of the food and wine. (Note: When Mercato Centrale is closed you will visit Sant'Ambrogio Market instead.)
Hop aboard your minibus and travel to a farmhouse, tucked away in the Tuscan hills, where your cooking class takes place. Don your apron, which you can keep as a souvenir, and help your chef prepare a full Tuscan meal, starting with a selection of appetizers. Learn how to make proper Italian pasta using freshly laid eggs, and discover the secrets behind traditional meat sauces, using ingredients from right outside the door!

A pasta dish, pizza and classic bruschetta are all on the menu, so help your chef prepare them with fresh bread, tomatoes and extra virgin olive oil — each produced on site. When the dishes are ready, take a break to eat and enjoy your creations with a glass of the region's full-bodied Chianti wine.

Then, head back to the kitchen to prepare traditional Tuscan arista (succulent roast pork) with roast potatoes, seasoned with fresh herbs from the farm. As the pork cooks, prepare a classic tiramisu, layering delicately flavored mascarpone with liquor- and coffee-soaked sponge biscuits, and learn about strong and rich Italian coffee. In addition, learn how to make authentic Italian gelato, using a freezing process that creates a denser, more flavorful product than most ice creams.
The highlight of your tour comes next: sitting down to eat your 4-course meal! Savor your main course and desserts along with a carefully selected Tuscan wine while chatting to your chef and fellow lovers about your day of food.

After your meal, receive a cooking diploma and a recipe book so you can recreate the dishes for family and friends back at home. Then, return to your minibus and relax on the journey to the start point in Florence where your tour finishes.
October 2015
This was by far the BEST experience we had in Florence. The chef, the other tour guests, the location, the food and the tour guide, Gloria. LOVE LOVE LOVE this
October 2015
So much fun! I would highly recommend this tour.
October 2015
This was one of the most exciting tours that we have ever taken. We had a great time with the shopping, the food preparation. It was entertaining with very nice staff. The staff had wonderful personalities and they involved everyone in the action of the food cooking preparation. What a wonderful day, not to say anything of the food tasted amazing. We are hopeful that they will email the recipes so we can hopefully recreate these dishes at home. I would recommend this tour to anyone who wants a great day in the countryside and wants a truly memorable experience. Thank you. George and Holly White Harleysville Pa
October 2015
One of the highlights of our trip to Florence. It was unique, fun, informative, and above all, ended deliciously. Our guides were great, Chef Carmelina was hilarious and perfectly suited to the task, and the food was delicious. Overall, I'd recommend this to anyone visiting, especially those that love cooking and are looking for something different than the usual.
October 2015
Truly enjoyed this tour - used a mezzaluna for the first time, bought one when I got home. Highly recommend for anyone who enjoys visiting local markets and cooking.
Only suggestions I would make is everyone gets a cookbook, even both members of a couple and that guides bring a few extra cookbooks for anyone who'd like to purchase extras.
October 2015
Met Julian our guide at the tour office who then proceeded to take us to the market through small streets in Florence explaining numerous facts about Florence in the middle ages. Coffee brake brought additional facts on how Italians order their coffees then on to the market purchasing vegetables, meat and cheese.. Met up with the second group led by Elisia and together we proceeded to a farm in the hills above Florence.
A magical view over the city added to the excitement of the day. Our resident Chef Carmilla welcomed everyone and we started our cooking class. I believe fun was had by all with Julian and Elisia translating for Carmilla we produced pasta dough which we then rolled into fettuccine. Then on to the special Ragu alla Bolognese, cutting up vegetables for the sauce. Everything was hands on for everyone. Then on to porkloins rubbed with garlic, rosemary and sage hmmm hmmm. Then on to pizza making, the process of the dough was explained then we were handed a pizza dough each to stretch and roll to produce a nice round pizza then adding individually required additions like extra cheese and or Italian ham. The fresh pizza was then placed in a wood fired oven and in less then 2 min we had our pizza, it was delishes! Oh, I almost forgot, wine and beer to help us cook and eat was plentiful. Later on, we were all seated to enjoy our fruits of labour and had a wonderful dinner with our pasta and Ragu sauce, then porkloins with delicately spice potatoes. It was magical. Made a lot of acquaintances with people from all over the US, Australia and New Zealand. Kudos to Julian and Elisia for a wonderful day, would do it again in a heartbeat if those two were our guides.
Thank you for a wonderful day.
Michael and Laurie
Toronto, Canada
October 2015
We had a blast! The staff Carmella and team were very accommodating to my sulfite intolerance discovered a week before we left for Italy. We have already used the new techniques we learned to make Caprese pizza for our family. They said it was the best pizza they ever had! Cant wait to get the recipes!
October 2015
This was the BEST TOUR we did while in Florence. My wife signed us up for this and I have to admit I was not necessarily all that excited but Walkabout Tours does an excellent job and changed my mind. Tour of the city focused on local food and then quick trip up to the Walkabout Tours Estate. Chef Carmella walked us through all of the Italian dishes and made everything doable for even a novice cook. Everyone laughed and had a great time and by the end of the tour, we were all stuffed with wonderful food that we made ourselves. The facility was immaculate and breathtaking and Falco the dog really makes it feel like home! Lavie Walkabout Tour guide was super and really made the whole experience memorable. Loved this tour so much, we would do it AGAIN if back in Florence.
October 2015
Great day. Lots of fun and laughter and great food. No shortage of wine supply. Hosts were fantastic.
Scenery from farmhouse was spectacular.
October 2015
This was the most fun day! Everything was professional ,warm and worth every euro
Advertisement
Advertisement