314 Reviews
Location:

Florence, Italy

Duration:

7 hours

(approx.)
Indulge your love of Italian food in Tuscany, and enjoy a full-day tour that combines a market visit with a cooking class and 4-course meal with wine! After scouting out quality local ingredients at a historical Florence food market, travel to a rustic farmhouse in Tuscany, surrounded by exquisite countryside. Then, prepare your feast of pasta, pizza and Tuscan roast pork, plus beloved desserts such as tiramisu and gelato, before savoring the creations with Tuscan wine. Up to four glasses of wine are included throughout the day, as well as a recipe book, cooking diploma and souvenir apron.
Highlights
Full-day Tuscan food tour with market visit, cooking class, 4-course meal and wine
Visit a historical food market in Florence to shop for ingredients and sample food and wine
Travel to a farmhouse in the Tuscan countryside for a cooking lesson with a local chef
Prepare a traditional meal including Tuscan arista, pizza, pasta, tiramisu and gelato
Savor Chianti wine and other local varietals alongside your creations
Receive a cooking diploma, recipe book and souvenir apron

Recent Photos of This Tour
Cooking Class and Lunch at a Tuscan Farmhouse with Local Market Tour from Florence
What You Can Expect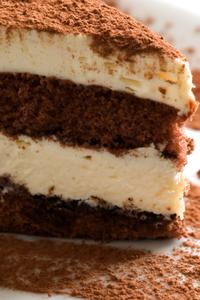 Meet your guide near Palazzo Vecchio in central Florence and take a 30-minute walk to Mercato Centrale, a historical food market in the San Lorenzo area, to see where the locals shop. En route, stop by a local bakery for some tastings and to buy fresh bread. Then follow your friendly guide around the market stalls, and meet butchers and farmers selling vegetables from their fields in Tuscany.

The market teems with fresh fruit and quality local produce including cheese, cured meat, balsamic vinegar, sun-dried tomatoes, olives and many other Italian specialties. Select some of the finest ingredients to use later in your cooking class, and enjoy samples of some of the food and wine. (Note: When Mercato Centrale is closed you will visit Sant'Ambrogio Market instead.)
Hop aboard your minibus and travel to a farmhouse, tucked away in the Tuscan hills, where your cooking class takes place. Don your apron, which you can keep as a souvenir, and help your chef prepare a full Tuscan meal, starting with a selection of appetizers. Learn how to make proper Italian pasta using freshly laid eggs, and discover the secrets behind traditional meat sauces, using ingredients from right outside the door!

A pasta dish, pizza and classic bruschetta are all on the menu, so help your chef prepare them with fresh bread, tomatoes and extra virgin olive oil — each produced on site. When the dishes are ready, take a break to eat and enjoy your creations with a glass of the region's full-bodied Chianti wine.

Then, head back to the kitchen to prepare traditional Tuscan arista (succulent roast pork) with roast potatoes, seasoned with fresh herbs from the farm. As the pork cooks, prepare a classic tiramisu, layering delicately flavored mascarpone with liquor- and coffee-soaked sponge biscuits, and learn about strong and rich Italian coffee. In addition, learn how to make authentic Italian gelato, using a freezing process that creates a denser, more flavorful product than most ice creams.
The highlight of your tour comes next: sitting down to eat your 4-course meal! Savor your main course and desserts along with a carefully selected Tuscan wine while chatting to your chef and fellow lovers about your day of food.

After your meal, receive a cooking diploma and a recipe book so you can recreate the dishes for family and friends back at home. Then, return to your minibus and relax on the journey to the start point in Florence where your tour finishes.
July 2015
The two guides, Martina and Antnella were extremely professional, fun and had lots fo local knowledge that they imparted to the two groups. They interpreted for the chef Carmelo, extremely well. The food was excellent, the wine even better. A wonderful day
July 2015
So much fun! Antonella, Martina and Carmella were wonderful! Probably the best activity I have ever done in Italy!
July 2015
Absolutely loved this day! What a great group of people we met while making some amazing dishes at a beautiful Tuscan estate! Couldn't have asked for a better way to spend a day. Martina and Lavinia were fantastic and so enthusiastic, they made the day that much better. Carmella, our chef and teacher, was so animated and enjoyable and clearly loves what she does, I can understand why. We learned so much about some basic italian cooking and enjoyed lots of Itlalian charm and hospitality. We highly recommend this event. It's so much more than just learning how to cook!
July 2015
This was the highlight of our trip to Florence! After searching for a food tour or cooking class, I stumbled across the walkabout tour, which seemed to have everything we were looking for and it turned out to offer even more! We began the tour with Molly, who just so happened to go to school in the United States and her parents practically lived down the street from us - small world! She took us through Florence, talking about the history of the city and showing us some of her favorite spots. Along the way, we picked up ingredients for the cooking class in the afternoon. After we had everything we needed, we boarded a bus with Tinas group and drove to the Tuscan Farmhouse. Upon arrival, we met our chef, Carmela and got right into it. Molly, Tina and Carmela made the afternoon of cooking so much fun. The location is also unbeatable, with stunning views of Tuscany. Best of all, you can take the skills you learned home with you. Molly sent us all of the recipes and we are planning to recreate the meal for my brother's birthday next week. I cannot say enough good things about this tour and I would recommend it to anyone visiting Florence. I would also recommend doing this at the beginning of your Florence trip because of the useful information and history you will receive. We wished we had more time to book another walkabout tour during a visit, but we will definitely be doing so on our next trip to Florence. Thank you, Molly, Tina and Carmela for such a wonderful day!
July 2015
The most AMAZING food tour I have ever experienced. Everyone from the chef, the tour guides, the pizza makers, the bus driver was so lovely and knowledgeable. Everything was organized and co- ordinated perfectly. You will leave with a happy heart, tummy full of love and mind of food knowledge.
July 2015
This was the most fun tour of our vacation! We wandered the streets of Florence looking for the perfect cup of coffee and learning about how food played an important part in the history of Italy. Then we got to experience the City Market and found ingredients that would later be transformed into the most wonderful Italian meal. The hands on approach in making those delicious foods and interacting with Carmela and our guides is truly a memorable experience!
July 2015
First, Sandra took us for a walk by the streets of Florence, explaining some history obout the tuscan cuisine and places. We enjoyed some coffee at a local cafeteria, brought some fruits and meat at local markets and recomend us places to eat typical food. She was great! Then they took us to a beautiful place in the hills of Florence. Had a great time with people from arround the world, cooking, drinking wine and birra. The chef Carmela was wonderful, she was very enthusiastic... she even had us sing! Valeria was also very nice, she speaks english, italian and spanish, she was very outgoing. This experience turned out to be much more fun than I could have imagined.
July 2015
I worried about committing an entire day to this cooking class while in Florence, but it turned out to be possibly the best day we spent in Europe in three weeks. The day started with a two-hour walking tour through the city exploring the history of Florence through its food. We bought bread, vegetables, cheese and meat in four different traditional open air vendors, then boarded a bus to just outside the city for an amazing afternoon of cooking, drinking and laughing. Carmella didnt speak English, but she was such a joy as she communicated with her hands and made us all sing as we made noodles, bruschetta, ragu sauce, pizza and dessert. Our English speaking guides were a delight, and staff cleaned and prepped so that we had plenty of time to learn, laugh and socialize. So much food and wine, we didnt eat again until the next day!
If you are in Florence, dont miss this tour.
July 2015
This was a great excursion! Our guides, Molly and Val, were extremely fun and approachable. They treated everyone like gold and made sure everyone had what they needed plenty of vino and beer to go around. Carmella is a blast to be around and makes the entire excursion fun and casual. You also get a 2 hour walking tour of Florence, learning about the culinary history of the region. Well worth it... oh, and did I mention there is a TON of food to eat.
July 2015
One word : Lovely!
Great people, lovely food, great atmosphere, amazing location.
Beyond expectacions. Special thanx to Valerie and Molly of the local tour company who made this a perfect day.
All recepices are simple but tasty. Everybody joined cooking together,
Advertisement
Advertisement