Learn your way around an Italian kitchen with this full-day experience, including a market visit and cooking class, topped off with a 4-course lunch. Search for fresh ingredients at a Florentine market before venturing to a Tuscan farmhouse in the countryside. Take your cue from an expert chef as you create an Italian spread of pizza, pasta, roast pork and dessert. Then sit down to enjoy the fruits of your labor, complemented by Tuscan wine.
Highlights
Full-day Tuscan food tour with market visit, cooking class, 4-course meal and wine
Visit a historical food market in Florence to shop for ingredients and sample food and wine
Travel to a farmhouse in the Tuscan countryside for a cooking lesson with a local chef
Prepare a traditional meal including Tuscan arista, pizza, pasta, tiramisu and gelato
Savor Chianti wine and other local varietals alongside your creations
Receive a cooking diploma and the recipes
Recent Photos of This Tour
Cooking Class and Lunch at a Tuscan Farmhouse with Local Market Tour from Florence
What You Can Expect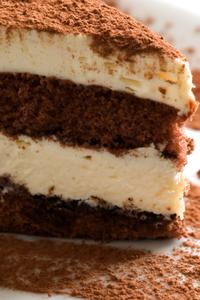 Your tour will begin in central Florence, where you'll join up with your guide. Walk to a Florentine food market and peruse the stalls, each teeming with the region's freshest ingredients, including cured meats, olives, cheeses, balsamic vinegar, sun-dried tomatoes and other Tuscan delicacies. Select some of these high-quality ingredients for your cooking class later in the afternoon and enjoy tastings of the food and wine.

Climb aboard a minibus and journey into the Tuscan hills, where you'll arrive at a rustic farmhouse. Under the guidance of an expert chef, prepare a full Tuscan meal, starting with an array of appetizers. Discover the culinary secrets behind Tuscan meat sauces and watch how to whip up Italian pasta from scratch.

Then grab fresh bread, tomatoes and olive oil to create a bruschetta and Italian pizza. Take a break to feast on your dishes, sitting down with a glass of Chianti wine.

Return to the kitchen to prepare traditional roast pork, seasoned with fresh herbs from the farm. While the pork cooks, learn how to make tiramisu and Italian gelato, using a freezing process that creates the ice cream's dense texture.

Finally, reward yourself with your 4-course meal. Complement your roast pork and desserts with Tuscan wine and good conversation. Before returning to Florence, you'll receive the recipes you learned so you can impress family and friends back at home with your Italian dishes.
Itinerary
Please note: When Mercato Centrale in Florence is closed you will visit Sant'Ambrogio Market instead.
June 2016
Sandra was a very professional tour guide, plenty of information and fun. The cooking class was first class, Carmela was delightful, the group dynamics was great and we all had a perfect day in a perfect county settling . The best tour I've been on, highly recommended.

June 2016
This tour/cooking class was absolutely wonderful, I would do it again in a heartbeat! Sandra our guide was fantastic. She was so funny, friendly and knowledgeable, and the local market tour at the start of the day was so much fun. I learned so much while walking with Sandra, and then stopping to get all of our fresh ingredients for the cooking was amazing. The views from the farmhouse are incredible, its worth the trip alone just for that. But then the cooking! And the eating! It was all so delicious! I seriously cannot say enough wonderful things about this day! DO IT! You won't regret it!
June 2016
What a great day this was. Our guides Julian and Valeria were just fantastic, knowledgeable about food, Florence and wine...wow, what a combination. And the farmhouse where we had our class and lunch was so beautiful. I can only highly recommend this tour. Do yourself a favour and take this tour, not only is it good, but wonderful value for money.
June 2016
Our day of cooking at the Tuscan farm house was the highlight of our entire 2 week vacation!! Lavi was our guide and by the end of the day I felt like we had a new friend. She is lovely, knowledgeable and cheerful. The farmhouse is stunning and the chef was adorable. I brought my 3 adult sons and we had a wonderful day together bonding over food and wine. I would highly recommend this tour to anyone who likes to eat and drink!!! It was a wonderful experience!
June 2016
BY FAR THE BEST EXPERIENCE ON OUR EUROPEAN ADVENTURE! A MUST DO! Cannot say enough about Gloria, Olivia, and Carmella...professional, warm, knowledgeable, personable, and extremely hard-working. We are not full-day tour people, we love to cook and laugh, so this was the perfect amount of time walking the streets of Firenze to learn things we never would have learned just walking on our own, and getting a hands-on experience with a great chef. The food was amazing, we met people from all over the world, enjoyed wine overlooking the city from the hilltops in Tuscany...what more do you need??? BOOK IT NOW!!! Thank you, ladies!!!-Kristin and Steve
June 2016
I like to do a cooking class when traveling abroad. And I this was a great class! The farmhouse is absolutely stunning and you will enjoy every minute there. It's the best experience and opportunity you'll have to make all of the Italian classics. Grilling the bruschetta bread, tossing the pizza dough, rolling the pasta, and whipping the gelato - it's the Italian food lovers dream!! I should say that it was a fairly large group with 20 to 30 people but the space could accommodate everyone easily.
We had an amazing time with Elisa and Laviana. They were so generous with their time and such fun hosts. Thank you both!
The local market tour in Florence was excellent! It's worth the extra money. We learned about the history of Florence, stepped into an old church, and learned about bread and ordering coffee in Italy. This was a really fun part of the day.
June 2016
Great tour and cooking class! Julien was very knowledgable and all around funny guy. Ate a TON of great food. The local chef Carmela was basically the straight out of movie. The only thing I would change would be to make the cooking portion a smaller group.
June 2016
This was my favorite day of my 20-day trip. The trip to the central market to pick up ingredients was so much fun. The tour guides had such wonderful fun-chemistry with each other. We made several dishes, were given lots of wine and were even presented with certificates. The food was generous and included pizza, bruschetta, pasta with ragu sauce, roast pork, roasted potatoes, gelato, and another dessert that was terrific, but I can't remember the its name. The class area was state-of-the-art and comfortably accommodated everyone in the group. Everyone was encouraged to dig in and help make the food, but no pressure was put on anyone. What a exceptional day!
June 2016
We thoroughly enjoyed our day; from Molly and #39;s friendly and informative walking tour, to the shopping, the cooking, and of course the eating. Well done, Walkabout!
June 2016
I really enjoyed this tour! It was fun to walk around Florence and learn a bit more about the city while also picking up the ingredients we needed from local vendors. The cooking lesson was hilarious and well worth it! And we ate way more then we needed to, but it was so delicious! Thanks to Sandra and Valaria for the great tour.
Advertisement
Advertisement