541 Reviews
Location:

Florence, Italy

Duration:

7 hours

(approx.)
Learn your way around an Italian kitchen with this full-day experience, including a market visit and cooking class, topped off with a 4-course lunch. Search for fresh ingredients at a Florentine market before venturing to a Tuscan farmhouse in the countryside. Take your cue from an expert chef as you create an Italian spread of pizza, pasta, roast pork and dessert. Then sit down to enjoy the fruits of your labor, complemented by Tuscan wine.
Highlights
Full-day Tuscan food tour with market visit, cooking class, 4-course meal and wine
Visit a historical food market in Florence to shop for ingredients and sample food and wine
Travel to a farmhouse in the Tuscan countryside for a cooking lesson with a local chef
Prepare a traditional meal including Tuscan arista, pizza, pasta, tiramisu and gelato
Savor Chianti wine and other local varietals alongside your creations
Receive a cooking diploma and the recipes
Recent Photos of This Tour
Cooking Class and Lunch at a Tuscan Farmhouse with Local Market Tour from Florence
What You Can Expect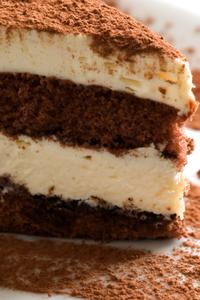 Your tour will begin in central Florence, where you'll join up with your guide. Walk to a Florentine food market and peruse the stalls, each teeming with the region's freshest ingredients, including cured meats, olives, cheeses, balsamic vinegar, sun-dried tomatoes and other Tuscan delicacies. Select some of these high-quality ingredients for your cooking class later in the afternoon and enjoy tastings of the food and wine.

Climb aboard a minibus and journey into the Tuscan hills, where you'll arrive at a rustic farmhouse. Under the guidance of an expert chef, prepare a full Tuscan meal, starting with an array of appetizers. Discover the culinary secrets behind Tuscan meat sauces and watch how to whip up Italian pasta from scratch.

Then grab fresh bread, tomatoes and olive oil to create a bruschetta and Italian pizza. Take a break to feast on your dishes, sitting down with a glass of Chianti wine.

Return to the kitchen to prepare traditional roast pork, seasoned with fresh herbs from the farm. While the pork cooks, learn how to make tiramisu and Italian gelato, using a freezing process that creates the ice cream's dense texture.

Finally, reward yourself with your 4-course meal! Complement your roast pork and desserts with Tuscan wine and good conversation.

Before returning to Florence, you'll receive the recipes you learnt so you can impress family and friends back at home with your Italian dishes.

Itinerary
Please note: When Mercato Centrale in Florence is closed you will visit Sant'Ambrogio Market instead.

February 2016
We did a 2 week trip to Italy Monterosso, Venice, Florence, and Rome and besides all of the wonderful sites we got to see, this cooking class was by far one of the best memories we will have. You start the tour off by walking through Florence stopping historic landmarks i.e., Michelangelo's house he grew up in!, one of the oldest bakeries in the city, the downtown market, and so much more.
Next you go off to a farmhouse outside of the city where the views are unimaginable. There you learn how to make a few dishes from the homemaker who lives on the property. This cooking class was so much fun and we spent the entire time laughing and chatting with the others in the group. The food was delicious!!
If we ever make our way back to Florence, we will definately sign up for this cooking class again!
February 2016
This experience was way more than I expected. Our guide Antonella was so wonderful, friendly and so knowledgeable. She shared so many little details of the city and the history of Florence. When we got to the farmhouse, Carmella, the chef was a perfectly Italian. We made all of the dishes listed and cooked, drank and ate for hours. I am an avid cook at home, but still learned a new technique during this class. My husband was the only guy there and he is not much of a cook, but he really enjoyed all of it. I would highly recommend this tour, although its a disgrace to call it that. This was an amazing experience and will cherish it for a very long time.
February 2016
This trip can only be classed as a sensational day out. What fun we had. Food, drink and laughter in abundance. Martina, our guide could not have made the day more interesting, fun and informative.
This is one of the best trips we have been on and there were no hidden extra costs. We shopped for our own ingredients whilst Martina explained what each vegetable and fruit was used for. We took morning coffee and a bun with the locals in a historical café in the centre of Florence. A private luxury bus took us the scenic route to a farmhouse high in the hills to have our 'Cookery Lesson' which was unbelievably good fun. All the staff were very attentive to our group. We all made our own fresh pasta and the making of the Pizza and the wine flowing made this day out just the best part of our holiday in Florence.
Martina was the perfect hostess, the chef showed us how to make Ragu and fresh pasta, and the very experienced young lady that taught us to make a Pizza all made the day an incredible experience. If you are going to Florence and only have time to go on one trip I would recommend you book this one.
Richard
January 2016
This was a fantastic day - everyone should do it. Sandra and Carmela were wonderful Hosts. The class was very enjoyable but the highlight of the day was enjoying the fruits of labour with a lovely glass of red wine and taking in the breathtaking view. Taanya

January 2016
Great way to spend the day and to get to know Italy a little better. Very relaxed and such fun!
January 2016
The absolute highlight of our time in Florence. From our arrival at the meeting point to the time the tour ended everything was fantastic. Very well organised, delicious food (so much food!), gorgeous farmhouse. Gloria was knowledgable and very very likeable as our guide. Carmella was delightful.

January 2016
It was exquisite! Sandra is a funny and informative guide. The weather that day was pretty much awful but it was so enjoyable. Carmella made the tour upbeat, with all the great foods and great recipes. The utmost is that they are caring everybody of the tour, let everyone tries and enjoys the moments, nobody was outcast. If you are getting board of museums or cathedrals, this should be your next choice.
January 2016
Brilliant fun and a superb value! Our guide, Alisa, took us on a short walk before taking us to the market to get the fresh ingredients for our class. She is very knowledgeable and put us at our ease immediately. Carmella, our chef, was a hoot! She likes to sing as she cooks, and we were all singing by the end of the day. Carmella made cooking fun and the end result was fantastico! Grazie mille, Walkabout Florence!
January 2016
Such a brilliant day!!!! The city walking tour is fabulous Sandra is funny and informative and made even a miserable rainy morning exciting and fun. The estate is stunning and Carmella is so much fun in the kitchen and the food is brilliant - an absolute must!
January 2016
best experience in florence!
Advertisement
Advertisement