Special Offer
Book this tour and save 10% compared to booking each attraction separately!
Follow a morning of Renaissance art, sights and history with an afternoon in Chianti, spent sipping on fine wine and discovering Tuscan villages! After exploring Florence's historical center, head inside the Accademia Gallery for a skip-the-line tour and see Michelangelo's 'David' alongside other Renaissance art. Travel to the Tuscan wine region of Chianti region in the afternoon to tour a winery, sample fine red wine, and visit the villages of Greve in Chianti and Montefioralle. This exciting Florence Super Saver combines these two best-selling tours at a discounted price, allowing you to save ten percent!
Highlights
Combine two best-selling Florence tours for a discounted price
Enjoy a Renaissance-era walking tour plus a skip-the-line tour of the Accademia Gallery
Learn about top Florence attractions from the Renaissance including Giotto's Bell Tower and the Statue of Giotto
Explore the Accademia Gallery and see Michelangelo's David alongside other artistic treasures
Stop at Piazzale Michelangelo to soak up the views on the way to the Tuscan hills
Spend the afternoon visiting a Chianti winery and the towns of Greve in Chianti and Montefioralle
What You Can Expect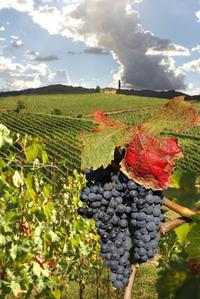 Skip-the-Line Renaissance Walking Tour with Accademia Gallery (3 hours):
Meet your guide in Piazza Strozzi, central Florence and set off on your walking tour around the city's historical center. Often called the 'cradle of the Renaissance,' Florence is home to some of the world's finest architecture and artwork, and your guide will introduce you to some of its best examples.

While the city's eye-catching bridge, the Ponte Vecchio, wasn't built during the Renaissance era, the Vasari Corridor, which runs inside it, was created in the mid-16th century. Hear how the corridor acted as a secret walkway, and learn of the powerful Medici family who decorated it with expensive artwork. Continue to Piazza della Signoria to admire monuments such as the Statue of Giotto outside the Uffizi Gallery. Walk around the outside of Florence Duomo and gaze at Brunelleschi's Dome as well as other landmarks including Giotto's Bell Tower and Ghiberti's Gates of Paradise.

After exploring Florence's historical center, visit the world-famous Accademia Gallery with your skip-the-line ticket. Works by the Renaissance artist Michelangelo take center stage at the museum, and so your guide's commentary focuses on his masterpieces. Pass Michelangelo's unfinished sculptures — San Matteo and Prigioni — and then gasp in wonder at the gallery's centerpiece: David.

Your walking tour finishes inside the Accademia Gallery after viewing David, leaving you with 1.5 hours of free time. Perhaps stay inside the museum to browse the art independently, or use the time to enjoy lunch in town (own expense).

Chianti Wine-Tasting Tour from Florence (4 hours):
Meet back up with your guide at the prearranged time and travel to Piazzale Michelangelo on the city's outskirts. The terraced vantage point offers incredible views over Florence, so have your camera ready to capture the beautiful urban vistas. From Piazzale Michelangelo, continue by minibus to the Tuscan hills that surround the city. The province is home to your destination of the afternoon: the famous Chianti winemaking region with its rolling green hills that stretch as far as the eye can see.

Stop in San Donato in Poggio to visit a popular local winery and try the wine. Explore the wine cellars with your guide, seeing where the wine is fermented and matured, and then sample a selection of the estate's ruby-red and rich-bodied Chianti wine.

Leave the winery and travel along the picturesque backstreets to the market town of Greve in Chianti. Stretch your legs on a stroll around, visiting the 14th-century square and its traditional shops, and admire a pretty butcher shop with an original 15th-century façade.

Head onward to the fortified village of Montefioralle — a place though to be Chianti's oldest village — to soak up the views and enjoy some free time. Then, return to the start point in central Florence where your tour finishes.
October 2015
What a wonderful experience! The whole day went according to plan. Antonella was a wonderful guide on our walking tour of Florence, so knowledgeable and passionate about the city! In the afternoon, our tour guide Claudio took us on a wonderful journey through the Tuscan vineyards, and took us to some small villages where we visited some wonderful shops. He was very accommodating and patient as we took many photos. He really set the Tuscan mood when he played Andrea Bocelli music as we were driving through the beautiful countryside! Thank you for such a beautiful day!
October 2015
Great tour, great guide. Very knowledgeable. In addidion to knowing her tour she enjoyed sharing it.
September 2015
Our tour guide was very knowledgeable and obviously loves Florence. She introduced us to beautiful artwork inside and outside. We fell in love with Florence! Thankfully we were able to visit the Academenia in a timely manner. This is a wonderful walking tour.
July 2014
Tour guide was great! Very informative. Loved Chianti and our tour guide Claudia. Very flexible with what we wanted to do. We spent more time at the first winery and didn't make it to the rest, but we had been going from one activity to the next, so it was nice to sit and relax!
July 2014
Excellent tour guide. Took us the the most important things we wanted to see great winery tour in beautiful Tuscany great time. Thank you to all who were a part of our trip
June 2014
Our guide was very knowledgable and you could really see how much she loves this town and the art that is here. It was touching. The stories she told about the history really brought it to life for me. I would definitely recommend a tour so you learn the history behind what you are seeing.
June 2014
OUTSTANDING!! Especially the hidden treasures of Florence.
Our enthusiastic guide was MORE THAN outstanding in every way!
Forgive me, I forget her name, but I know she has been doing the job for many years! A beautiful mature woman, perfect English and twinkling eyes. A number of great actors would have to be employed by you to replace her knowledge, enthusiasm, skill, and sheer happy loveliness. THANKYOU!!
WE WILL RECOMMEND YOU/HER TO ALL OUR FRIENDS. It was absolutely the highpoint of our trip to Florence. Even better being with her than with Michaelangelo's David! (who for the first time in our guide's, I think, 18 years of guiding, could be photographed by visitors!) THANK YOU!!!
May 2014
This was a good overview of the renaissance area. Do this on the first day in Florence. We did it on the day after we had walked all over the city so some was redundant. We got a lot of good info though. The chianti tour was great! We did not have a car so this was a great way to get out of the city and into Chianti. It was beautiful! The wine was too!
August 2014
Special Offer
$155.27 Save $10.79
Advertisement
Advertisement