Viewing All 180 Photos
Certified photos by travelers like you. What's this?
Jenni S USA
October 2007
Another view of the beautiful or at least interesting square in Sienna.
Jenni S USA
October 2007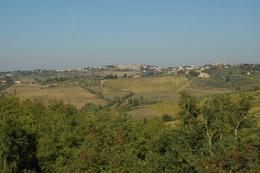 Along the route to the cities and back, we shared some amazing views of the vineyards and pastures of Tuscany.
Jenni S USA
October 2007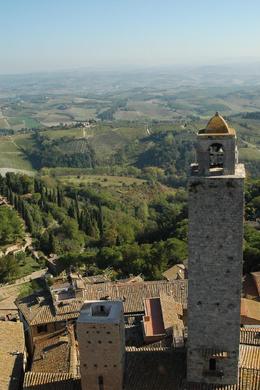 See what I mean? GO TO THE TOWER!!! You don't want to miss this! They won't let you up with any bags at all but have a free locker service, so don't worry about that it's no big deal. From the top, this is a small glimpse of the amazing panorama that the tower has to offer.
Jenni S USA
October 2007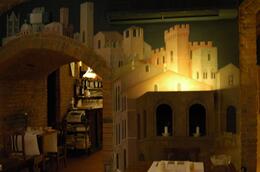 We did the group lunch in Sienna. The food was really good, wine was tasty but not fancy, and it was so much fun to interact with the other group members and share our experiences in Tuscany. Service was punctual, and we were even serenaded by an accordion playing traditional music from the region. It was perfect, except that it did take much more time than a grab-and-go lunch, so we didn't get to look around Sienna at all.
Jenni S USA
October 2007

The tour guide didn't stop here, so we ran up to it, I took this 3-picture panorama, and ran back, maybe convince your guide to add it to the tour, just because it is a nice fountain.
Advertisement
Advertisement