Forget trying to hail a taxi as you juggle your luggage. Prebook this private transfer service and enjoy a hassle-free arrival in Glasgow. Meet your driver at Glasgow Airport, and relax on the journey to your hotel or private residence. These private vehicles can accommodate up to eight passengers.
Highlights
Private arrival transfer from Glasgow Airport to hotels in central Glasgow
Enjoy comfortable, air-conditioned transport with an experienced, friendly driver
Avoid the hassle of long airport taxi lines
Service available 24 hours a day, seven days a week
What You Can Expect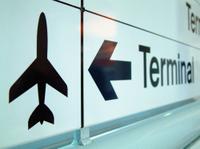 Skip the stress of navigating public transport, finding a cab or sharing a shuttle at the start of your trip. Simply enter your details when you book, pay in advance, and then show your voucher to your driver when you land in Glasgow. Approximately 24 - 48 hours before arriving in Glasgow, you must call the number on your voucher to reconfirm exact pickup time and place.
Travel in a spacious sedan for up to three passengers, or a minivan for up to eight passengers. Sit back and enjoy the ride without worrying about taxi meters or getting lost. This private Glasgow transfer service is available 24 hours a day, seven days a week.

October 2015
Our plane was late the driver was in good spirits and gave us some good hints and background on Glasgow as he drove us to our hotel.
April 2015
Driver was waiting for us with a sign as we came out of Customs and whisked us right to our hotel. Very helpful with luggage, too.

Irene USA
October 2014
I am so glad I decided to take this transfer service. I loved my driver! He greeted me with an Irn Bru the moment I arrived at the airport. I instantly felt like I was right at home :)
September 2014
The driver was prompt, exceptionally personable and made our trip to Heathrow a pleasure. We would highly recommend this service.
September 2014
It was great they were there to pick me up thank you for wonderful service
FLAGWORLD India
May 2016
its was great to make a reservation online on the last monet and i got it confirm thanks
September 2013
This was a great service to us because I had to push a wheelchair as well as take care of the luggage but the gentleman that met us made this every easy. He had a sign with our name on it so that we could find him easily and then he was so very helpful with all of our bags and such, and he was even willing to bring the bags to his car and then come back and push the wheelchair, however I was more than able to push it so we followed him. Although the price was a bit much the service he provided was awesome!

August 2014
Fine. Seriously over priced considering less than 1/2 to hire a private cab.
August 2015
I had booked transportation from Glasgow airport to the Glasgow Hilton for 5 people. This service was booked on 7/20/2015 for date of service 7/23/2015. My Discover card was charged before the service was performed.
We arrived at the airport looking for our driver who never showed up. When we called the number provided, it took over a minute for them to answer. After being transferred several times and explaining our story each time, we were told that they couldn't locate our flight number so they didn't send a driver. No call, no show. After holding on the line for 10 minutes to see is they had a driver available, we found a taxi for 1/3 the price! I contacted Discover card to have the charges reversed.
Advertisement
Advertisement