This private Goa tour showcases all of the incredible wonder this coastal state has on offer. The full-day adventure puts travelers up close with nature and includes a thrilling crocodile-spotting tour, an elephant ride and a behind the scenes look at a local spice plantation. Enjoy real-life adventure on the Cumbarjua Canal where you and your guide will scope the shallow waters for crocodiles. Next, you'll learn about alternative uses for spices that are typically popular in kitchens during a visit to the Sahakari Spice Plantation. Afterwards, enjoy the once-in-a-lifetime experience of bathing and riding an elephant before finishing the day with a traditional Goan meal prepared with aromatic herbs and spices you learned about on the tour.
Highlights
Private, full-day eco-tour in Goa with an expert guide
Cruise along the Cumbarjua Canal and catch a glimpse of crocodiles
Learn about a variety of spices on a Sahakari Spice Plantation tour
Enjoy unique and fun activities such as riding and bathing an elephant!
Delight in a traditional Goan lunch
Private guide ensures a more personalized, enlightening experience
Recent Photos of This Tour
Private Eco-Tour: Crocodile Watching, Spice Plantation and Elephant Experience in Goa
What You Can Expect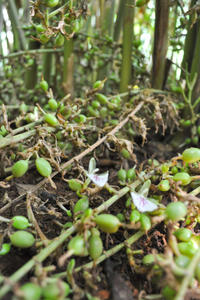 Goa might be known for its epic beaches, but it's also home to tons of wildlife and a handful of spice plantations. Experience the best of this state on your private eco-tour with crocodile watching, spice plantation visit and elephant experience on this full-day affair.
Your driver will collect you from your hotel, where you'll travel by air-conditioned vehicle to Cortalim. Your guide and lifeguard will travel with you on the ferry for a 3-hour (approx.) crocodile-spotting cruise on the Cumbarjua Canal. Watch in awe and local children swim alongside these fierce creatures and hear from your guide why this is the only place in Goa where crocodiles live at peace with the local fishing community.
Have your camera ready, since your guide will point out these giant animals on land and water. Enjoy complimentary fresh fruit and drinks on board as you explore the murky estuary.
Return to your private vehicle at the end of the cruise and travel for about 30 minutes to the city of Ponda, where you'll visit the Sahakari Spice Plantation. The 45-minute tour showcases Goa's rich farming traditions and your guide will explain how locally cultivated spices are used for traditional cuisine and medicinal purposes. Learn how locals farm betel leaves by scaling their towering trunks and see cashew or coconut feni being fermented.
Once you've explored on foot, climb atop an Indian elephant decorated with comfortable cushions for the once-in-a-lifetime opportunity. Wander the plantation during a 20-minute ride on these friendly, fuzzy creatures.
Finally, sample the spices you learned about on your tour during a traditional Goan buffet of vegetarian and meat and fish-based dishes. Enjoy prawn curry and savory chicken sagoti before heading back to your hotel in air-conditioned comfort.

April 2015
Our trip was fantastic , well worth the money. The tour guide was extremely good, friendly and very informative. The driver was very friendly too. The whole day made our honeymoon a real dream so many thanks.
March 2014
Don't believe the photo or the description! We had a great day and the guide looked after us very well, however the elephant 'bathing' and '15-20 minute ride' really let the day down as neither are as described on the website. The website description of the bathing was what mainly attracted both my wife and daughter to make the booking but what is described and pictured as an experience in scrubbing their back, legs and even behind the ears in what looks like a river or lake actually consisted of sitting on the elephant's back in a concrete, dry, pool whilst the elephant drew water from a 'well' and sprayed it over us - yes this was an enjoyable experience but not the one we expected. Then we went for our ride. Described as a 15-20 minute once-in-a-lifetime opportunity exploring the outskirts of the plantation actually consisted of 4-5 minutes around the car park.
Had the description on the website been accurate we would not have booked this trip at the price listed, we had other trips we could have booked but this appeared to satisfy several items on our waitlist - the website needs to be changed to honestly describe what is delivered and reduce the price accordingly.
Advertisement
Advertisement