Appreciate the natural beauty of Goa on this full-day adventure that includes an exciting crocodile-spotting tour, an elephant ride and a spice plantation tour. On this private eco-tour, enjoy a Crocodile Dundee-like adventure as you cruise along the Cumbarjua Canal with your guide in search of crocodiles. Discover the culinary and medicinal values of different types of spices on a tour of the Sahakari Spice Plantation and then enjoy a once-in-a-lifetime experience of riding an elephant – you'll even get to assist in giving it a bath! End your day with a delectable spread of traditional Goan specialties.
Highlights
Private, full-day eco-tour in Goa with an expert guide
Cruise along the Cumbarjua Canal and catch a glimpse of crocodiles
Learn about a variety of spices on a Sahakari Spice Plantation tour
Enjoy unique and fun activities such as riding and bathing an elephant!
Delight in a traditional Goan lunch
Private guide ensures a more personalized, enlightening experience
Recent Photos of This Tour
Private Eco-Tour: Crocodile Watching, Spice Plantation and Elephant Experience in Goa
What You Can Expect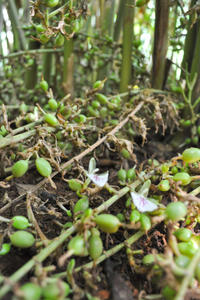 In addition to its world-renowned secluded beaches, Goa also boasts abundant wildlife and spice plantations, both of which you will experience on this full-day private tour. After hotel pickup by private, air-conditioned vehicle, head to the port in Cortalim, where you'll board a ferry with your guide and an expert lifeguard for a 3-hour (approx.) crocodile-spotting cruise along the Cumbarjua Canal, one of the only places in the state of Goa where crocodiles live abundantly and in harmony with local fishing villages – you may even see young children safely swimming right alongside them!
Along the way, listen to your guide's interesting commentary about this area's crocodile history. Make sure you have your camera out and ready for when your guide points out the crocodiles hiding behind trees or idly basking in the muddy estuary! Complimentary drinks and fresh local fruits are served on board for you to enjoy.
Afterward, re-board your private vehicle and head approximately 30 minutes to the Sahakari Spice Plantation in the city of Ponda. With your guide, take a 45-minute tour of the plantation and learn about the process of farming various types of spices, as well as their uses in both traditional Goan cuisine and medicine. See how locals farm betel leaves by climbing up betel trees and learn how cashew fenny, a Goan liquor, is distilled.
Next, explore the outskirts of the spice plantation in a fun and unique way – on an elephant! Enjoy a once-in-a-lifetime opportunity of riding an elephant outfitted with cushions and an ornamental covering for a comfortable 15-20 minute ride. Then, help bathe one! Delight in the excitement of this experience as these lovable creatures roll over to let you scrub their back, legs and even behind their ears!
After your tour of the spice plantation, get a taste of how the spices are used in traditional Goan cuisine as you dine on a large buffet spread of both vegetarian and non-vegetarian dishes. Try fried kingfish, chicken sagoti (curry), prawn curry and more. Then, sit back and relax on the comfortable drive back to your hotel.
April 2015
Our trip was fantastic , well worth the money. The tour guide was extremely good, friendly and very informative. The driver was very friendly too. The whole day made our honeymoon a real dream so many thanks.
March 2014
Don't believe the photo or the description! We had a great day and the guide looked after us very well, however the elephant 'bathing' and '15-20 minute ride' really let the day down as neither are as described on the website. The website description of the bathing was what mainly attracted both my wife and daughter to make the booking but what is described and pictured as an experience in scrubbing their back, legs and even behind the ears in what looks like a river or lake actually consisted of sitting on the elephant's back in a concrete, dry, pool whilst the elephant drew water from a 'well' and sprayed it over us - yes this was an enjoyable experience but not the one we expected. Then we went for our ride. Described as a 15-20 minute once-in-a-lifetime opportunity exploring the outskirts of the plantation actually consisted of 4-5 minutes around the car park.
Had the description on the website been accurate we would not have booked this trip at the price listed, we had other trips we could have booked but this appeared to satisfy several items on our waitlist - the website needs to be changed to honestly describe what is delivered and reduce the price accordingly.
Advertisement
Advertisement