While visiting the Grand Canyon, discover an abundance of wildlife at the Bearizona Wildlife Park. This self-drive-through park features three miles of untamed Arizona wilderness, with black bears, sheep, bisons, wolves, deer, elk, goats and more. Also, Fort Bearizona is a walking exhibit that's home to baby animals — like bear cubs and wolf pups — plus smaller species of wildlife, a petting zoo and more. In the Birds of Prey show, get face to face with and learn more about hawks, owls, falcons and other raptors. Fun for the entire family.
Highlights
Bearizona Drive-Thru Wildlife Park in Williams, Arizona

Drive through the park in your own vehicle

View animals like black bears, bison, wolves and more in a natural environment

See black bear cubs and wolf pups up close

Watch the High Country Raptors show at Fort Bearizona

Educational and family-friendly experience near the Grand Canyon!
Explore the petting zoo area for a hands-on experience with barnyard animals

Recent Photos of This Tour
Bearizona Drive-Thru Wildlife Park
What You Can Expect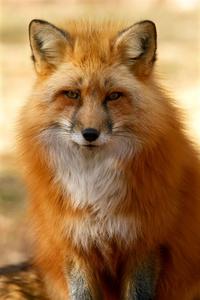 Amidst the Ponderosa pine forests of northern Arizona — and just 60 miles from the Grand Canyon — is the Bearizona Wildlife Park, a natural animal sanctuary with a large variety of North American wildlife.
The bulk of the park is a 3-mile, self-driving tour. This adventure features the likes of Rocky Mountain goats and elk, Alaskan Dall sheep and tundra wolves, arctic wolves, mule deer, American burros, black bears, bighorn sheep, white and brown bisons and more.
Then, stroll through winding walkways to get an up-close look at the playful antics of even more animals on exhibit, like beavers, porcupines, otters, bear cubs, bobcats, javelinas, foxes and more. There's also the Bearizona Barnyard petting zoo, to get up close with the baby animals, and a Mine Shaft Experience, which houses some nocturnal animals and even a few creepy crawly critters.
Finally, enjoy a Birds of Prey exhibition, which allows visitors to come face to face with hawks, owls, falcons and other raptors. Programs include training demos and free-flight shows, all with a narrative on natural history, conservation and interesting facts — an entertaining and educational experience for all ages.
May 2016
We enjoyed seeing all of the wildlife and the kids really enjoyed it.
April 2016
Such a neat little wild life park tucked in the forest between Williams, AZ and the Grand Canyon. The first part is a drive through of the park where animals....sheep, wolves, bears, bison....roam free. At the end of the drive through is a zoo. You can walk through the zoo and see other animals, have a snack and watch a raptor show. The show was very informative and fun highlighting owls and hawks. This is a great place for adults and children.
March 2016
Alittle cold, but loved the wildlife park, saw the Bears I wanted to see. For the price it was very nice. Would come back
November 2015
We had a wonderful time going through the wild life park and the adjoining buildings/areas. Had a great time photographing the animals up close and personal. Thank you so much for offering this tour! We highly recommend this tour to others.

Bandit USA
October 2015
What a place...would recommend for all animal lovers. It's like being on safari...in Arizona! You can drive through at your own pace (we let other cars pass us) and spend as much time watching the animals as you like. There is both a walking section and a drive-through area. One of the coolest things I've done in a while. Don' think twice, just book it!
July 2015
So many animals and so close up during the drivethrough portion.
Barbara D United States of ...
July 2015
This was a great experience We saw great sights and had a great time - great trip with varied ages,
June 2015
We had an amazing time! Great bus tour and loved seeing all the animals, especially the bear cubs. Can't wait for the new facilities to be finished.
June 2015
I love this sanctuary. staff obviously love their jobs. Lots of animals, all individually named.
June 2015
What an experience! An awesome collection of animals, especially the bears. We thoroughly enjoyed the time there and were impressed by the drive through section. The raptor show was really informative and entertaining. We would recommend this park and will return in the future.
Advertisement
Advertisement