Explore the luscious lakeside villages of Ajijic and Chapala on a half-day tour from Guadalajara. Admire the scenic splendor of Lake Chapala (Lago de Chapala), Mexico's largest natural lake, before enjoying an idyllic boat ride to Scorpion Island (Isla de los Alacranes). Wander the cobblestone streets of picturesque Ajijic as you appreciate the colonial majesty and provincial charm of its architecture. Experience personalized attention from your guide with tour numbers limited to 13 people on this small-group tour.
Highlights
5-hour tour to Chapala and Ajijic from Guadalajara
Ride a boat across Lake Chapala to secluded Scorpion Island
Admire lovely views of the lake from the mountain village of Ajijic
Enjoy free time to explore the town's boutiques or restaurants
Hotel pickup and drop-off by air-conditioned minivan included
Small-group tour limited to 13 ensures a more personalized experience
What You Can Expect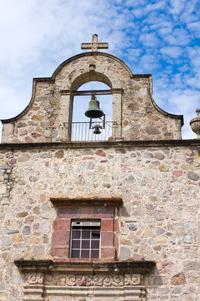 Meet your guide at your hotel and climb aboard the air-conditioned minivan to enjoy the scenic journey to the charming village of Chapala. The village enjoys a picturesque position among dramatic mountains and undulating hills and is famed for its incredible natural views and wonderful climate.

Board the boat and sail on the idyllic waters of Lake Chapala to Scorpion Island, a serene and secluded spot only accessible by boat. Absorb the enchanting scenery as your guide informs you of the fascinating birds that inhabit the island, pointing out pelicans and other rare species. Observe a unique perspective of the lake from this verdant vantage point before purchasing delicious local specialties from the scattering of authentic restaurants on the island.

Return to shore and commence the short journey to the traditional town of Ajijic. An ancient tree heralds the entrance to this charming place, famed for its horseback riders and refreshing summer temperatures. Listen as your guide unravels fascinating stories of the town's history and relationship with nature.
Whitewashed buildings, artisan craft shops and cultural monuments beg to be discovered during your free time in Ajijic. Browse bespoke boutiques for unique souvenirs or purchase a hearty Mexican lunch in one of the many excellent eateries in the town. Return with your guide to Guadalajara in the comfortable minivan when the tour concludes.
May 2016
August 2014
Enjoyable, but watch out for the mosquitos on scorpion island. Bring pesos for lunch.
twmaher USA
April 2014
Although the tour itself was recommended, the guide/driver spent too much time on his cell phone while driving. I'm a person who's convinced that cell phone usage while driving increases the risk of accidents. No accidents occurred during my tour, but I would have preferred if Viator had a policy that guides who also serve as drivers should not use their cell phones while driving.
August 2015
THE DRIVER WAS NICE, BUT I DIDN'T FEEL LIKE I WAS ON A TOUR, BUT THAT WE JUST HAD SOMEONE DRIVE US TO CHAPALA AND WATCH OVER US - THE BOAT TRIP TO THE ISLAND WAS O.K./NOT MUCH TO SEE WHEN YOU GET THERE, BUT I ALSO THOUGHT THIS WAS INCLUDED IN THE FEE - WE HAD TO PAY EXTRA FOR THIS BOAT TRIP - AND... NEVER WAS TAKEN TO AJIJIC!! I THOUGHT THE FEE OF 50/PER PERSON WAS GREAT WHEN I READ WHAT I THOUGHT WAS INCLUDED, BUT AFTER THE TRIP AND SPENDING 100./FOR 2 - WE COULD HAVE TAKEN A TAXI FOR WHAT WE RECEIVED - DID NOT FEEL LIKE A TOUR AT ALL!!
March 2014
Just okay. Not one of the best tours we have done. Lake Chapala is really low and there are smells. The island that you visit is very expensive.
February 2015
Lake was very dirty there was debris link plastic bottles floating everywhere and the water just look horrible.
All we could think about is what disease could we catch if any of the water hit us or if the boat tipped over.
Also, the we got stuck in the 1st 10 minutes out due to fishing line or some sort of net got caught in the motors propeller. The boat owner did not have any tools to fit it so he did it by hand which took about 15 minutes. After he got it loose we asked to be returned immediately. The travel time from where we were staying was too long for this tour. Our Travel Guide Ricardo was great, he did take us for a walk and drive showing us other parts.
Advertisement
Advertisement