From mangroves to swamps, saltwater to freshwater lagoons, the Palo Verde National Park in Costa Rica has it all! This day trip takes you traveling along the Bebedero River to gaze at exotic animals such as anteaters and crocodiles. You might also spot some howler monkeys, green iguanas and a wide array of local Costa Rican birds.
Highlights
Day trip to Palo Verde National Park
Boat trip down the Bebedero River
Wide variety of animal species including monkeys, anteaters and crocodiles
Different types of ecosystems and vegetation
Great bird watching experience
Lunch
Hotel pickup and dropoff
What You Can Expect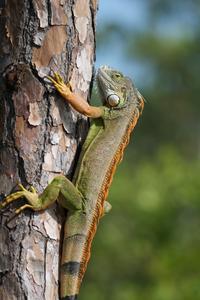 As you travel along the deep, slow-moving Bebedero River and cross the dry Pacific savannas, there are myriad wild creatures to admire in Guanacaste's phenomenal Palo Verde National Park. The park provides shelter for a great variety of birds, including the American woodstock, the roseate spoonbill, the boat-billed heron, the tiger heron and the tropical kingbird.
Palo Verde National Park is dramatic in its diversity, with mangroves, swamps, lagoons and marshes. There are also deciduous and evergreen forests where the characteristic palo verde, or horse bean, grows.
During your boat trip through the park, your guide will help you become an excellent bird watcher and teach you how to differentiate their calls.
This trip offers an exceptional experience amid the beauty of Costa Rican nature!
June 2014
Saw a lot of white faced monkeys, crocodiles, birds, iguanas and even bats. It was a good trip and great for viewing the wildlife.
December 2013
Great tour, amazing food! Thought there would be more birds, guide was extremely knowledgeable, the long ride is worth it, you can nap. Saw crocs, iguanas, snake, monkeys (far though), Jesus Christ lizards (funny and cute), flamingos, take this tour!
July 2015
I am not completely sure how I feel about this tour. Viator was not very clear in the description of what this trip would entail. I love animals, so I booked this tour, solely so I could see animals. I did see animals, but it just felt incomplete. We spent an hour and a half cruising down a boat in a river, and after that, we ate lunch and went to another stop to see how coffee and tortillas are made. This is where I felt misled. Nowhere in Viator's description does it list the length of the boat ride, or does it mention the coffee and tortilla stop. I don't even like coffee!!! Had I known that we would spend such a limited amount of time at the park, I would have booked a completely different tour with another company. Again, I purchased so I could see wildlife hence the name of the tour, not learn about coffee or tortillas! I did see monkeys, so it was not a complete waste. However, if you're like me, and you want to see an abundance of animals, don't book this tour! You'll spend a short time at the park, and then be dragged off to learn about something that you didn't ask or pay to learn about. I feel very short changed.
Advertisement
Advertisement