Swap the bustle of Guatemala City for the serene vistas of Lake Atitlan (Lake Atitlan) on this full-day tour, including hotel pick-up. Admire the trio of volcanoes that stand watch over the lake – Volcan San Pedro, Volcan Atitlan and Volcan Toliman – as you cruise across Lake Atitlan and explore the lakeside villages. Shop for handicrafts and unique souvenirs in lively Panajachel, tuck into a typical Guatemalan lunch at a local restaurant (own expense) and witness the culture and traditions of the Tzutujil people in Santiago de Atitlán.
Highlights
Sightseeing cruise on Lago de Atitlán including transport from Guatemala City
Enjoy the lake's beautiful volcanic scenery from the boat
Travel across the lake to the Tzutujil village of Santiago de Atitlán
Stroll down Santander Street in Panajachel with your local guide
Complimentary hotel pickup and drop-off
Recent Photos of This Tour
Lake Atitlán Sightseeing Cruise with Transport from Guatemala City
What You Can Expect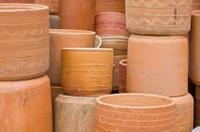 Discover the magnificence of Guatemala's Lago de Atitlán (Lake Atitlan) on this relaxing sightseeing cruise! Depart from your hotel in Guatemala City and spend time on the water with your expert local guide, enjoying the lake's gorgeous volcanic surroundings!

From Guatemala City, venture northwest to the town of Panajachel, located on Lago de Atitlán's northeastern shore. Board your boat and head out on the water, marveling at the beautiful landscape. Lago de Atitlán originated from a massive eruption of Los Chocoyos volcano. Thousands of years later, smaller volcanoes rose out of the lake's waters, forming the lake's spectacular setting. The three volcanoes – Volcan San Pedro, Volcan Atitlan and Volcan Toliman – all soar above 9,000 feet (3,000 meters) and create a dramatic vista that adds to the lake's natural beauty.

Cruise across the lake to Santiago de Atitlan, a colorful lakeside village. Go ashore here to see the village and observe how the local Tzutujil Maya people live. Walk down the main street lined with shops selling everything from oil paintings to woven baskets, and then re-board your boat for the cruise back to Panajachel.

When you reach Panajachel, spend some time in town exploring Santander Street, the town's main strip, filled with shops, craft stands and restaurants. Enjoy a delicious lunch at a nearby restaurant (own expense) and browse through the various shops and craft stalls before being transported back to your Guatemala City hotel.
March 2016
This was a fantastic tour with a wonderful guide. I had so many great experiences on this tour like riding the small tut tut vehicles, taking the boat to the other small town, visiting the large Catholic Church built in 1549, visiting the Idol of Mayans, eating a great meal and seeing how the people live and work. This tour is magnificent and my guide, Hiemi was the best.
Susan Lane, Maine in USA
February 2015
Absolutely beautiful but the boat ride back was very rocky. Mirko was a fantastic guide.
October 2014
Spectacular! We loved this trip - the lake is magnificent, the landscape serene, and our guide Michael-Angelo (he guided us for 2 days) is second to no other! We were there in Sept 2014 - the weather was perfect, we walked around in t-shirts, shorts and hiking shoes. We carried a weather proof jacket (it can get cold on the boat and some spray at the bow; and the wind and rain is likely to pick up in the afternoon). Santiago Atitlin is unique - a whole town preserved in its own culture. Whilst walking through markets the lives, colours, aromas and vibrocity of this town touch your senses.
January 2014
My husband and I were the only ones booked on this tour, most tour operators would have cancelled, not Viator they sent a car with a driver. We had a great time this man (sorry his name escapes me at the moment) went out of his way to give us such a great day. MY husband is from Guatemala however he learnt a lot about his country on this trip. We will never forget all the kindness shown to us.
August 2013

December 2014
Good trip, overall. Be sure to take photos from a vista point of lake and mountains before you get to the lake because later the volcanoes are covered by clouds. Our guide, Armando, gave us a lot of information and kept us engaged. The village at Santiago de Atitlan is interesting. Some uphill walking. Couple of nice coffee shops. Do bargain when buying local handicrafts. A local painter Nicolas de Reande and his family have a small gallery. Interesting paintings. Lunch at Panajachel can be a challenge. Try to stay away from Cassablanca restaurant. Perhaps, Atlantis maybe a better bet.
January 2014
We were picked up promptly at 7AM at our hotel in Guatemala City. The van ride took about 3 hours to arrive at Panajachel with a rest stop half way there. We crossed Lake Atitlan and took a tour of Santiago. Santiago is very interesting with the Mayan markets and street vendors selling all types of local handcrafts. Our guide explained the interesting combination of Mayan and Catholic religion. I found this fascinating. We headed back across the lake which was very choppy. (Hint) sit in the back of the boat if you can, I was drenched by the time we got back.

Nancy W USA
March 2013
Lake Atitlan is beautiful. The surrounding towns are very Mayan and so interesting. I've been to many Latin American countries. Guatemala, with its strong Mayan culture still so intact, I very worth seeing.
June 2016
Beautiful place, Nice trip.
The only thing was that the driver was really unsafe in driving. We didn't feel comfortable in the car with him.
March 2014
The drive was extremely uncomfortable. A car which could accommodate only 3 people came to pick us up and we were 4 people in the car. I was squeezed in between two adults - my butt and back hurt a lot. And also the drive of about 4 hrs one way did not help in any way. I am extremely disappointed!!
Advertisement
Advertisement