Location:

Hong Kong, Hong Kong

Duration:

3 hours

(approx.)
Learn the culinary art of Chinese home cooking during this three-hour Hong Kong private tour. This half-day experience showcases the best of Chinese home cooking. Learn how to prepare traditional dishes, authentic cuisine and Cantonese and Sichuan favorites using a variety of ingredients. Enjoy the fruits of your labor with a three-course sit down dinner to celebrate your culinary success. Whether its pork belly, Kung Pao prawns or sweet and delicious dessert, this private cooking class has you covered.
Highlights
Private Chinese cooking class in Hong Kong
Create a three-course meal of popular Cantonese and Sichuan dishes
Learn tips and techniques from two local Hong Kong food experts
Enjoy a dinner of home-cooked cuisine
Aprons, ingredients and modern equipment are provided in a cozy kitchen
What You Can Expect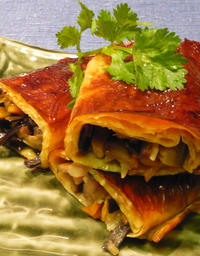 Join your expert chef at the cooking studio in Wan Chai for this Hong Kong private tour Chinese cooking class. Master the art of Chinese cuisine in a cozy kitchen that's stocked with state-of-the-art equipment. Learn to prepare savory soups, how to fold dumplings and expertly stir fry vegetables from your culinary guide. This three-hour lesson includes plenty of time to create signature sauces with your friends and gain a deeper understanding of the diverse flavors that make up this eclectic cuisine.
Choose one appetizer, one main course and one dessert from a menu (see sample in Itinerary below) that features popular dishes from across the nation.
Itinerary
Sample Menu (Choose one dish from each category below):
Appetizer
Hot and sour soup: a famous Sichuan soup containing pork and bamboo shoots
Westlake beef soup: a traditional Hangzhou soup made with minced beef, shiitake mushroom and egg whites
Dumplings in chili oil: hot and spicy Sichuan dumplings
Pork belly with grated garlic: a splendid cold dish from Northern China with sliced cuts and an appetizing sauce
Main Course

Palace stewed spareribs: slow cooked spareribs in distinctive spicy sauce
Mapo tofu: a popular Sichuan dish combining tofu, minced pork, spicy chili and bean-based sauce
Kung pao prawns: Sichuan spicy stir-fried prawns with chili pepper
Kung Pao chicken: Sichuan spicy stir-fried chicken with chili pepper
Twice-cooked pork: a Sichuan dish of simmered and stir-fried pork belly slices with capsicum and cabbage
Lemon chicken: deep-fried boneless chicken coated with lemon custard sauce
Sweet and sour fish: braised fish fillet coated in sweet and sour sauce
Stir-fried mutton with leek: a Northern Chinese dish made by stir-frying mutton slices with Peking leek and rich, savory sauce
Dessert
Doughnut with red bean paste filling: a Shanghai dessert of deep-fried dough filled with red bean paste
Spicy buns: deep-fried buns with sesame
Sweet papaya soup with hasma: a sweet, clear dessert soup with 'snow jelly' and papaya, served hot
Tofu-skin sweet soup: a sweet, creamy soup with savory bean-curd skin, served hot
Sago soup with taro: a dessert soup with sago balls, taro and a dash of coconut milk
Advertisement
Advertisement