Experience Turkey's wonders during this amazing 8-day best of Turkey tour from Istanbul. This tour starts in Istanbul with visits to cultural highlights like the Blue Mosque. You will then take day excursions and discover the fascinating history at Ephesus, Troy, Gallipoli and Hierapolis. Gaze over the fairytale-like geologic formations at Pamukkale, a UNESCO World Heritage Site, and explore the Ottoman Empire's first ever capital city, Bursa. Ease up on planning and spend more time enjoying Turkey's best attractions with airport transfers and seven 4-star hotel accommodations all included.
Highlights
8-day Turkey highlights tour from Istanbul with 4-star hotel accommodation
See top Istanbul attractions on a city sightseeing tour: Blue Mosque, Hagia Sophia, Topkapi Palace
Visit the World War I battlefields at Gallipoli including Anzac Cove
Explore ancient cities like Troy, Ephesus and Hierapolis
See the UNESCO-listed archeological site of Pamukkale, and visit Bursa – the capital of the Ottoman Empire
Enjoy a hassle-free start and end to your tour with airport or hotel transfers
What You Can Expect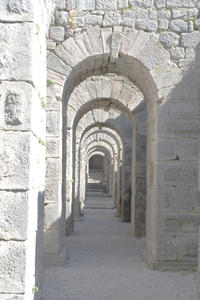 Begin your 8-day best of Turkey tour with a simple pickup from either of Istanbul's international airports and drive to your centrally located Istanbul hotel. If you are currently in Istanbul, you can request a ride from one hotel to the next.
Included in your tour is lodging in Çanakkale, Istanbul, Pamukkale and Kusadasi. All lodging is conveniently located in the city centers, so you can easily venture on your own to different venues and establishments.
Itinerary
Day 1: Istanbul
On arrival at your hotel, spend your day at leisure; perhaps visit Istanbul's Ottoman mosques or Byzantine churches, or soak up the atmosphere of its world-famous souks (markets).

Overnight: 4-Star Momento Hotel in Istanbul

Day 2: Istanbul (B)
Enjoy breakfast and then head out on a full-day tour of Istanbul by luxury minibus, taking in the top city attractions. First stop is the Blue Mosque – an elaborate mosque that dominates Istanbul's skyline with its six minarets. Explore inside with your guide and marvel at the ceiling, consisting nearly entirely of bright blue tiles. Continue to Hagia Sophia, Istanbul's Byzantine Church that was once a mosque and is now a museum. Stroll around inside and admire its Christian-period mosaics and relics from the Ottoman era.

Continue your tour with a visit to Topkapi Palace – Turkey's biggest palace and most important museum with numerous artifacts that date back to the 15th century. Learn of the stylish sultans who once lived here, and then walk through town to see the Hippodrome, where raucous chariot races once were held. Spend your evening at leisure in Istanbul.

Overnight: 4-Star Momento Hotel in Istanbul

Day 3: Istanbul – Gallipoli -- Çanakkale (B, D)
After an early breakfast, pack up and leave your Istanbul hotel to travel by minibus to Çanakkale – your base for visiting Gallipoli. On arrival, check into your hotel and then depart for a tour of the Gallipoli battlefield sites of World War I.

During the war, the allied forces attacked Gallipoli with the aim of capturing Constantinople. The mission failed, and the battlefields, once the scene of bloodshed and uproar, are now somber memorials to fallen heroes. Visit Anzac Cove, where the more prominent battles were fought, and check out Lone Pine Australian Memorial and Chunuk Bair New Zealand Memorial. Other important sites that you'll see include Brighton Beach, Beach Cemetery, Ari Burnu Cemetery and Johnston's Jolly – home to original Allied and Turkish trenches. Return to Çanakkale for dinner in your hotel.

Overnight: 4-Star Iris Hotel in Çanakkale

Day 4: Çanakkale – Troy – Kusadasi (B, D)
Relax over your hotel breakfast in Çanakkale, and then travel with your guide to the ancient city of Troy for a look at its famous ruins. A UNESCO World Heritage Site, Troy has a fascinating history that dates back nearly 4,000 years. On a walking tour, hear tales of the Trojan War – an important Greek mythological story – and learn about the Trojan prince (Paris) who ran away with Zeus' daughter (Helen) and sparked the Trojan War. Visit the wooden Trojan Horse that symbolizes the town and the war before taking a break for lunch in town (own expense).

Start your afternoon with a tour of the Acropolis of Pergamum in Bergama – a sleepy little village that brims with classical splendor. The remarkable buildings of the acropolis were designed to be seen from every point in the town, and they are incredible up close. See the Temple of Trajan with its marble columns and its 10,000-seat Roman theater. Return to Kusadasi and spend your evening at leisure.

Overnight: 4-Star Marina Hotel in Kusadasi

Day 5: Kusadasi – Selcuk – Ephesus (B, D)
After breakfast your guide will pick you up by luxury minivan for your full-day trip to the ancient town of Ephesus – one of Europe's best-preserved Classical cities. Conjure up images of the grandeur of Turkey under Roman rule on a tour around its ruins, seeing highlights like the Temple of Artemis, one of the Seven Wonders of the Ancient World.

Break for lunch (own expense) and then meet your guide for a visit to a traditional carpet-weaving store called Ege in the nearby town of Selcuk. Carpet-weaving skills are firmly rooted in Turkish history and you'll hear all about this time-honored craft from your guide. See carpets being made by master weavers and learn how they dye the leather with natural ingredients. Return to Kusadasi by minibus and arrive back at your hotel in time for dinner.

Overnight: 4-Star Marina Hotel in Kusadasi

Day 6: Kusadasi -- Pamukkale and Hierapolis (B, D)
Relax over breakfast, and then check out of your hotel to visit one of Kusadasi's important leather factories -- Emelda Leather. Turkey is one of the world's leading producers and exporters of leather goods, and Emelda produces some of Kusadasi's finest leatherwork. Browse locally handcrafted goods, and shop for leather to take home.

After lunch (own expense), hop on board your minibus for an afternoon trip to the archeological site of Pamukkale. On a tour you'll see Pamukkale's magical white travertine rock terraces cascading down from the ancient city of Hierapolis. Walk around this UNESCO World Heritage Site with your guide, learning about the rock's geology, and then head to the ancient city of Hierapolis for a refreshing dip in its naturally formed bathing pools (own expense). Walk around its crumbling ruins, admiring its Classical necropolis (Roman burial site) and gigantic Roman theater before checking in to your Pamukkale hotel in time for dinner.

Overnight: 5-star Colossae Thermal Hotel in Pamukkale

Day 7: Pamukkale – Bursa – Istanbul (B)
Enjoy breakfast, and then check out of your hotel for the journey north to Bursa – the Ottoman Empire's sprawling ancient capital. Now a modern metropolis, Bursa has retained its original opulence with an abundance of magnificent monuments strewn about the city. On a tour, visit one of the finest examples -- Bursa's Green Mosque (Yeşil Camii) -- and admire its Persian-inspired architecture. The mosque takes its name from its distinctive green-tinged interior walls, dotted with colorful fragments of original frescoes.

Continue your sightseeing tour to Bursa's Silk Market (Kapalı Çarşı), and browse the stalls with your guide. Bursa marked the end point of Turkey's old Silk Road, and as a place historically frequented by silk traders, the market is awash with this beautiful fabric. After exploring, hop back on board your minibus for the journey to Istanbul. Spend your evening in Istanbul at leisure.

Overnight: 4-Star Momento Hotel in Istanbul

Day 8: Istanbul – Istanbul Airport (B)
Enjoy breakfast, and then the morning is yours to spend at leisure in Istanbul – perhaps shopping for souvenirs or sightseeing independently. At a pre-arranged time in the afternoon, check out of your hotel and finish your tour with a transfer to either of Istanbul's two major airports or another Istanbul hotel.
September 2015
June 2015
I loved this tour of Turkey. Our guide was excellent and I really feel I learned so much about the history, culture and heritage of this beautiful country. The only recommendation I would have is to have one free afternoon to chill and do some shopping at some stage, perhaps on the last day. Otherwise great and very comprehensive tour.
November 2014
This tour was excellent - thanks to the care and services provided by our guide Kivanc and driver Wasel. This was a continuing tour with the same guide, driver and tourist group.
The tour followed the itinerary advertised and Kivanc was always accommodating to any reasonable requests made regarding extra time at various locations (but not at the expense of time being lost at the next location). Additionally, he gave us more of his own time showing us extra points of interest not on the itinerary, eg Basilica Cistern, the spice market and the Bosphorus Cruise, Whirling Dervish ceremony at Pamukkale. Lunch/snack/toilet breaks were notified well in advance, (generally every 2-2 1/2 hours).
Kivanc also organised reasonably priced flights and transfers back to Istanbul and our hotels on the final day for those not wanting to endure 9 hours in the bus (6 of us took up this offer). This flight option back to Istanbul should probably be offered as an alternative in the official tour.
Istanbul was amazing and the free day (Day 1) should probably be used for more organised guided sightseeing. One day (Day 2) was really not enough.
Checkins for all of the hotels were efficient and quick (due to Kivanc's assistance). Breakfasts and dinners (buffet dinners) all provided were all satisfactory. Accommodation in Istanbul (Hotel Momento), Kusadasi and Pamukkale were all good, but the accommodation in Canakkale was ordinary (a nice lobby and dining area but basic old rooms - at least they were clean).
In summary - all of the sights in the itinerary were well covered in the tour. For us the highlights were the guide and driver and the group of people we travelled with all bonded to ensure a great tour. Kivanc also advised us on reasonable prices for purchases (leather, carpets and Silk Bazaar).
Turkey is an amazing place with many wonderful sights and the tour organised through the local tour company was flawless. We highly recommend this tour.
Brian and Mary - Melbourne Australia
September 2014
This was a fantastic tour. We got to see much more than we would have if we had done the trip independently. We had a good size group (23) and our guide Metin had excellent knowledge of the history of Turkey. Highly recommended if you have one week in Turkey and are looking to get a feel for the country and its history.
May 2014
The tour was fantastic and it was a history buffs dream come true. Our guide Hassan was really informative and helpful and Turkey is now in our hearts and we cannot wait to return. Everyone should go to Turkey and this is a great introductory tour
January 2014
This was a fabulous tour, the tour guide was great (Hasan)
We saw lots of amazing places and stayed in nice hotels
It was only a small group of people , so lots of friendships were formed
Highly recommended, as Turkey has a lot to offer
June 2013
This was the first bus tour my husband and I joined. We enjoyed every minute of it. Although the travelling per bus was very exhausting we stopped every hour and a half to stretch our legs. The places are very far apart and we would not have seen it if it was not for the tour. Our tourguide, Kevanc was very knowledgeable and professional and it was a pleasure to travel with him. From our pick up to our departure to the airport was very well planned. The last day e took an early flight back to Istanbul from Phumukale as we did not want to spend another 9 hours on the bus.
May 2013
Outstanding trip. Our tour guide Murat and driver Mustaffa were very nice people. lots of fun and very friendly. The tour was coordinated very well. The only only slight draw back was the quality of the over night stay (3rd night} at the Grand Onder Hotel in Kusadasi. Overall this was a GREAT and ENJOYABLE trip.

November 2015
An excellent tour that covers the main attractions in western Turkey hitting all the major attractions. Excellent hotels at all destinations. The tour guide was really friendly and helpful always took us to places that weren't tourist traps to eat and shop. Wished we spent more time in Bursa but it seemed like we were rushing at the end. Also the ferry from Bursa to Istanbul at the end should be covered by the cost of the tour. Otherwise, overall good tour.
Anne C Australia
June 2015
This tour and a wonderful guide, Huseyin, who went to great lengths to keep us informed and safe in the group.
However, it would have been good to have had better contact with Fez travel prior to trip for general information.
Disappointing substandard accommodations in Kusadasi at Royal Palace hotel.
Overall good value for money. Starting and end point at hotel Momento a bonus, very good location in old town with very helpful staff.
Advertisement
Advertisement