Experience Istanbul at night with a fabulous Turkish dinner, traditional dance show and private joyride through the heart of the city. Your private driver will usher you from your Istanbul hotel to the venue, where you'll sit down to a 4-course meal followed by a 3-hour performance. Savor traditional Turkish fare and watch as talented belly dancers and folklore musicians and dancers take the stage for an entertaining display of centuries-old Muslim culture and tradition.
Highlights
Evening dinner and show in Istanbul
Enjoy a 4-course dinner of Turkish cuisine, including drinks
Watch belly dancers and traditional folk musicians showcase their talents during a 3-hour performance
Incudes private pickup and drop-off from your central Istanbul hotel
What You Can Expect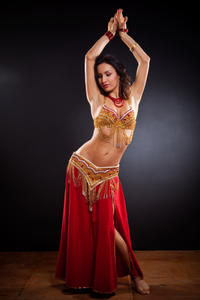 Your evening starts with pickup from your central Istanbul hotel. Step into a private vehicle and gaze at the Istanbul nightscape as your private driver takes you on a 30-minute drive through the heart of city to a first-class restaurant and performance venue.
Sit down at your private table to enjoy a 4-course Turkish meal (see sample menu below) with drinks. After dinner, sit back and enjoy a live dance and music show. Be dazzled by the sultry moves and shakes of flashy belly dancers, and gain insight into Anatolian (Muslim) folklore with a traditional song and dance performance.
At the end of the show, your driver will pick you up for a private transfer back to your hotel.
Sample Menu
Starter:
Seafood cocktail
Traditional cheese pastry
Main course:
Meat kebab with an eggplant purée
Salad:
Shepherd's salad with tomatoes, cucumber and onions

Dessert:
Drinks (choice of one):
Half a bottle of local wine

Two beers

Two local drinks

Two fruit juices

June 2014
As bad as the Athens by Night Tour was, this was just superb. We were taken to an elegant dinner theater, saw a truly outstanding professionally produced show,had a really good meal which was graced by attentive, professioanl service. It was a night to remember. The' Istanbul By Night' part of the tour was disappointing in that we just drove directly to the theater and never saw the major sights indicated in the tour description. (The Blue Mosque is prominently pictured in the advertisement for the Tour yet we never saw it...actually we drove in the opposite direction!) Nevertheless, we were really pleased with the show and dinner which were the major reasons for us booking the tour.
January 2009
Enjoyed the show very much and the entertainers seemed to want to please the crowd. Would enjoy seeing it again.
April 2012
The evening was very pleasant, we thought the comediene at the end was excellent. Transportation on time, Driver was very informative
July 2012
The dinner is mediocre at best. Beware that small parties have the worst tables, far away from the stage, while large tour groups have the center tables. The performances were uneven. One out of three belly dancers performed with some passion; others went through the motions, quite mechanical. Folk dancing performances were repetitive and boring at times. The restaurant ambiance is totally touristy, lacking even the most minimum cultural character. Nontheless, we have never seen belly dancing in person before so the evening was not entirely a waste of time.
January 2009
The driver didn't speak English at all. There was no evening tour. The restaurant was only a few minutes drive. The driver didn't know where to take us, so he had to make a phone call and talk with someone else.
October 2014
No Tour Guide
Poor Dinner
Poor Show
We had to get back to hotel by taxi due to lack of tour guide
July 2013
The belly dancing was excellent but that was all....no sightseeing or anything else. You can go to the Hilton by yourself and see the show for much less
Advertisement
Advertisement