Reserve this shared arrival transfer from Kota Kinabalu International Airport to your hotel in advance, ensuring a worry-free start to your trip. Just step inside your air-conditioned mini coach, and enjoy a relaxing ride to your hotel in Kota Kinabalu or Rasa Ria, or to your Nexus area hotel. Best of all, this simple, budget-friendly transfer option is available 24 hours a day, seven days a week.
Highlights
Shared transfer from the Kota Kinabalu International Airport to your hotel in Kota Kinabalu, Rasa Ria or Nexus hotel
Comfortable and efficient transportation in Kota Kinabalu
Friendly and professional driver
What You Can Expect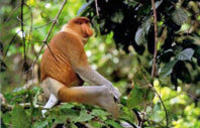 Transferring from Kota Kinabalu International Airport has never been easier with this shared arrival transfer to nearby hotels in Kota Kinabalu, Rasa Ria or the Nexus area. This convenient airport arrival transfer takes all the guesswork and stress out of your arrival, avoiding the usual taxi lines and high prices.
Simply make your reservation, provide your flight and accommodation details, and your shared transfer will be confirmed within 24 hours. When you arrive, share your provided voucher with your driver and step inside your mini coach. Best of all, your shared arrival transfer will be timed to coincide with the arrival of your flight, ensuring minimal wait time.
Please note: your shared transfer includes porterage for one standard sized piece of luggage, and that a minimum of two passengers are needed to book a transfer.
November 2014
Great service definitely recommend
June 2014
Airport pick up was very efficient and after 36 hours travelling was very welcoming and got us to our destination very quickly.

June 2013
excellent service.. he even waited for us as our luggage can on the next flight to ours...
Kenneth G USA
September 2012
on time, good vehicle, personable driver
Annet D Netherlands
April 2012
January 2012
Albert the driver was waiting for the tired 4 of us on arrival @ 1.00a.m. with smiles and complete control of our luggage to the van. On the way to the hotel he told us some of Kota Kinabalus history and recommended things to do which we did actually manage to remember later!! At the Hotel he supervised transfer of our luggage from the van through the concierge plus accompanied the 4 of us to reception to check in to our rooms. We were very happy with his attentiveness and wish to let him know that now as at the time we were all so tired from the journey that although we expressed our thanks it probably wasn't as heartfelt as was meant.Reason being we had just docked in Sydney after an Xmas cruise, transferred to Sydney airport, and had a 6 hour wait before our 12 hour flight to Kota Kinabalu - so Albert - Thankyou from the 'Rices' and the 'Starkeys'. Hope to have the pleasure of seeing you again on our next visit
August 2011
The driver arrived early and waited for my while I checked out. I was the only person for this van transfer. Would recommend this.
Christopher D United Kingdom
November 2010
Excellent. Flight was late but driver was waiting. Flash private car, not a shared bus so well pleased.
Mary C United Kingdom
February 2010
Excellent service. Representative was very polite and helpful the driver was very good.
Mary C United Kingdom
February 2010
Excellent service, the representive was there to greet us and also informed us that our flight details had been changed.
Advertisement
Advertisement