52 Reviews
Location:

Kuala Lumpur, Malaysia

Duration:

8 hours

(approx.)
Escape busy Kuala Lumpur for a night and get closer to Malaysia's nature with a visit to Kuala Selangor. Learn about this city's interesting history on a tour of a royal burial ground and an ancient fort, and enjoy a seafood dinner in a local fishing village. Your highlight will surely be your evening boat ride through mangrove forests; as night falls, you'll encounter thousands of twinkling fireflies!
Highlights
Kuala Selangor Tour from Kuala Lumpur
Marvel at the beautiful twinkling lights of the thousands of fireflies at night – a truly magical experience!

Explore a royal burial ground and Kota Melawati, an ancient fort
Enjoy a relaxing, scenic evening boat ride through the mangroves of Kuala Selangor
Dine on a fresh seafood dinner at a local fishing village
Recent Photos of This Tour
Kuala Selangor Tour from Kuala Lumpur with Fireflies Boat Ride and Seafood Dinner
What You Can Expect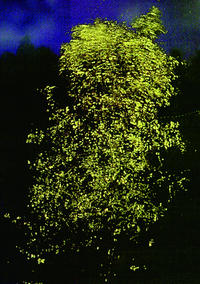 You'll be picked up from your Kuala Lumpur hotel in the afternoon for a tranquil escape from the busy city. Your knowledgeable guide will take you 1 hour northeast to Kuala Selangor, the former royal capital of the state of Selangor and home to Kampung Kuantan, a quiet village housing one of the world's largest firefly colonies.

When you arrive, head to Kota Melawati (formerly known as Fort Altingsburg) located on Bukit Melawati, a hill at the mouth of the Selangor River. Explore the ruins of this old fort and see cannons and other artifacts from the early 1900s that overlook the expansive wetlands at the base of the hill.

Here, you'll also see the Royal Mausoleum -- a royal burial ground containing the graves of the first three Sultans of Selangor -- as well as the legendary 100 staircase, which was created as a means to climb up Selangor Hill but is also a fabled execution block.

Head to Kuala Selangor Nature Park at the foot of Bukit Melawati, where your guide will help point out migratory birds. If you're lucky, you may spot silvered-leaf monkeys and rare species of bird and butterflies native to this region.

At dusk, proceed to a nearby fishing village for a seafood dinner. You'll dine on the fresh catch of the day, giving you a taste of authentic Malaysian flavors.

After dinner, take a short drive to Kampung Kuantan to board a typical Malaysian wooden row boat. Relax and enjoy the lush scenery as your skilled oarsmen row upstream through mangroves. As you enter the darkness of the night, you'll witness one of nature's most incredible phenomena – tiny twinkling lights of thousands of fireflies swarming among the trees. This is truly a magical sight!

Your boat ride will last between 30-45 minutes, and you'll be driven back to your hotel afterward with an amazing story to tell.
October 2015
We had a lovely afternoon and evening. Dinner was good. It was raining gently, we were supplied with umbrellas and gorgeous little fire flys lighting up the trees. Amazing.
September 2015
This tour didn't start very well as an hour after were to be picked up we were still sitting in our hotel lobby. We asked the hotel staff to call our contact information we had from our Voucher and were told the driver went to the wrong hotel and had picked up all his guests and has already left the City. With that we were asked to hold on.
Fifteen minutes later we were told someone else is coming to pick us up.
Admittedly an hour and a half after we were supposed to be picked up my wife and I were not very happy.
We got picked up and were told we were going to be driven out to Selangor to meet up with the other group which I expressed an issue with, meeting up with them means we will have missed the first two hours of the tour. The driver made some phone calls and as we don't understand the language I assume quick change of plans were made. We were driven to the palace instead where we picked up Arul, a tour guide who would ultimately accompany us on the evening trip.
We figured out through listening during the drive and asking some questions that the gentleman who finally picked us up is a Supervisor with the tour Company and he had already worked the day, as had Arul who had just got home from a previous tour and was about to have his dinner.
We were driven to a personal home over 100 years old and built without a single nail, for both my wife and I this was a highlight. We saw the old fort and had plenty of time to spend feeding the monkeys, enjoyed an incredible meal and the firelies experience was something I'll never forget. Arul was very personable, professional and knowledgable and along with the Supervisor gentleman turned a very negative experience into an amazing evening. We didn't feel rushed and feel very satisifed with the was the evening turned out. The Tour Company sub contracted for this tour from Viotor was ASIAN OVERLAND - make sure you use this Company whenever possible. They will make it right and ensure you're happy!
July 2015
Excellent. Our guide put every effort into making sure we had a good time. Dinner was great!
July 2015
Excellent. Our guide put every effort into making sure we had a good time. Dinner was great!
June 2015
Guide/Driver was excellent. Very interesting and good value. Did exactly what it said on the tin.
January 2015
Even though we had rain fall the entire day, the food and the tour were worth seeing and the time with others from other countries around the world was priceless. Be prepared for a seven hour day by the time they pick you up from the hotel to the time you get back.
December 2014
One of the best excursions. Great value for money. Very romantic for couples. 9/10.
November 2014
A day trip to Kuala Selangor was made most enjoyable all, due once again to the tour guide,this time it was Gobi who kept my wife and I and a second couple enterained. A stopover at an Indian temple and on to Bukit Melewati to visit the historic lighthouse and spend an enjoyable 45 minutes being entertained by the Silver Leaf monkey's that reside there, very enjoyable. Unfortunately,and to the disappointment of our tour guide heavy rain prevented us from enjoying the Fire Flies but Gobi made up for this with an informative commentary throughout,thank you Gobi for an enjoyable day out.
Victoria and Wayne NSW Australia
November 2014
The monkeys were hands-down the highlight of this tour. The food was good. As for the fireflies, make sure you have your special someone with you as it's quite romantic to witness.
September 2014
Loved the silver leaf monkeys and the fireflies were romantic :)
Advertisement
Advertisement