Get close to nature without leaving the city on this private 3-hour from Kuala Lumpur, including hotel pick-up. Spot colorful birds at the Kuala Lumpur Bird Park, then surround yourself with majestic butterflies at the neighboring Butterfly Park. Finish with a visit to the vibrant Orchid and Hibiscus Garden, where you can marvel over 5,000 different flower varieties from all around the world.
Highlights
3-hour tour of Kuala Lumpur's Nature Theme Parks with fun and knowledgeable private guide
Enjoy the flashes of color as you walk inside the Butterfly Park
Stroll through the tranquil Bird Park, Hibiscus Gardens and Orchid Farm
Hotel pickup and drop-off and transport by private, air-conditioned vehicle included
What You Can Expect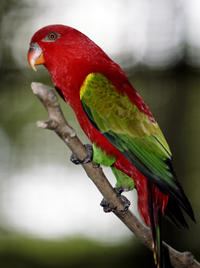 On this private guided sightseeing tour you will visit the living tropical Nature Theme Park, situated in the heart of Malaysia's bustling capital city, Kuala Lumpur. Begin with the Bird Park and witness how over 600 birds of 60 local and foreign species adapt to a semi-natural, man-made environment.
Then, follow your guide for an educational exploration of nature and environment outside the jungle - the colorful and beautifully landscaped Butterfly Park - a kingdom with splendid haven of hundreds of vividly colored, free flying butterflies and other insects.
Finally, visit the Orchid and Hibiscus Garden to see over 3,000 species of orchids from all over the world and more than 2,000 varieties of hibiscus.
End your tour with drop-off at our hotel.
Roy M Australia
June 2013
Great host that loves his City and treated us very nicely giving us a wonderful insite to the diverse history and culture off KL
October 2012
Great guide and service. really enjoyed this nature tour and was surprised by the quality of the displays at the Butterfly Park.
Teresa L United Kingdom
May 2012
Outstandingly excellent. The guide was brilliant - his name was Selwyn and is the best guide we have ever had.
February 2012
Started off a little rocky as we were picked up by the wrong company and then dumped on the side of the road to find our destination. Thankfully our driver found us very quickly and we got started on our tour promtly. He was so kind and helpful, even giving us information inbetween each park. The butterfly and bird parks we amazing. I highly recommend visiting both and take a good camera. The orchid park was nice but at the time of year we went (january) not much was out in bloom. Amazing guide, thank you :-)
January 2012
I visited the Butterfly Park, Bird Park then the Orchid Garden all in the same afternoon. I was dropped off at each attraction (they are all fairly close to one another) and then was left on my own to see them at my own pace. I took a lot of photos and appreciated not having to rush. This tour is definitely worth seeing and experiencing.
October 2011
A very enjoyable half day out in KL, the driver was punctual, very informative and knowledgable.
Melissa B Australia
August 2011
July 2011
I had six different tours booked with various tour agencies for my week in Malaysia. Although I enjoyed them all, the KL Nature in the City Tour was my favourite; the Butterfly Park especially. After several hectic weeks prior to my trip, the Butterfly Park was a true balm for the body and soul. My guide was lovely; a true gentleman. I couldn't have hoped for better.
February 2011
It was a wonderful morning tour with everything you could wish for regarding beautiful flowers, butterflies, birds and surroundings!
Ray B Australia
January 2011
My wife and I visited on January 21, what we thought would be a 1 hour visit ended up being 3 hours. The hundreds of butterflies were magnificent and the other exhibits were very interesting. Staff were very helpful too, thoroughly recommend this tour.
Advertisement
Advertisement