Immerse yourself in the rich culture and unique traditions of Malaysia's Bidayuh people on this 3-hour village tour from Kuching, including hotel pick-up. Meet with villagers and learn about local lifestyles as you enjoy a guided tour of Anah Rais, one of the largest traditional longhouses in Sarawak.
Highlights
Visit a traditional bamboo longhouse village on this tour from Kuching
Learn about the unique architecture and cultural features of the longhouses in the Bidayuh village
Visit the families that live in these bamboo longhouses
English-speaking guide
Hotel pickup and drop off
What You Can Expect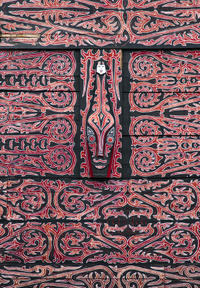 Anah Rais is a large Bidayuh (Land Dayak) village about 45 minutes from Kuching. Formerly known as the Land Dayak during the era of the Brookes and British colonial rule at Anah Rais. It is one of the many longhouses that dot the landscapes of Sarawak.
The focal point of the village is a large and well-preserved traditional bamboo longhouse which is home to dozens of families. This guided tour introduces visitors to the unique architectural and cultural features of the longhouse and the traditional farming lifestyle of the Bidayuh people
Ursula T Australia
July 2010
Again this is a must do tour unless you can go to the country long house where you need to spend a night thoughh. This has to be seen to be believed. this tour and the Orangutan half day tour was combined which was great and we had a packed lunch which was not so great. The guide was wonderful and full of information and we were driven in an older Merc which was fun
June 2016
This is operated by CPH and not Tour and Incentive Travel and Exotic Borneo as i dicated in the paperwork. Your papework asked me to call and confirm my pickup at 6082 243 708. This neither the tour opeator or the phone number is correct, and they are tired of getting all these calls. After about an hour of reseacrh by the hotel concierge, we figured out it was CPH. You need to fix this in your paperwork. Then the tour was not worth it. 90 minute plus drive, and 30 minutes of not really seeing anything. Not allowed to go in the rooms or take photos of people. Just saw the outside. Not woth the money I paid, and I may not use Viator again, but just book straight from the local guide who knows what is being booked.
Advertisement
Advertisement