23 Reviews
Location:

Kyoto, Japan

Duration:

3 hours 30 minutes

(approx.)
Visit two landmarks of Kyoto's Inari district during this guided morning tour. Start by walking through one of the iconic sights of Kyoto, the stunning red 'torii' (gates) at Fushimi Inari Shrine. Then learn about sake production and sample several distinctive sakes at the Gekkeikan Okura Sake Museum, before continuing your tasting at a nearby specialty shop that carries more than 80 varieties of sake. Your 3.5-hour tour includes a knowledgeable guide, transportation by train, all sake tastings and entrance fees.
Highlights
3.5-hour tour of the highlights of Kyoto's Inari district
Visit the Fushimi Inari Shrine, famous for thousands of bright red torii (gates)
Enjoy a guided tour and tasting at the Gekkeikan Okura Sake Museum
See the tools used for brewing sake and get a feel for the atmosphere of an old sake brewery

Stop at a boutique sake shop for tastings of their sakes
Browse the shops at a local shopping arcade for souvenirs not found in most tourist areas
Recent Photos of This Tour
Fushimi Inari and Sake Brewery Tour
What You Can Expect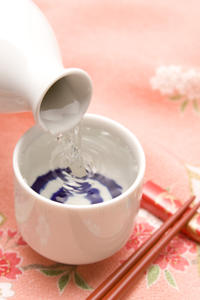 Meet your guide at the JR Kyoto station then hop on the commuter train for the 5-minute ride to Inari Station. Located in south Kyoto, Inari boasts the charm of a small town as well as stunning scenery.

From Inari station, walk with your guide for a few minutes to the renowned Fushimi Inari Shrine, which sits on the slopes of Mt Inari. The temple is famous for its long tunnels of thousands of brightly painted red torii (arches or gates) that frame the pathways through the forest. It is one of Kyoto's most famous sights and a popular location for movie and TV shoots.

Originally dedicated to the god of rice, the Fushimi Inari Shrine now serves as the place where people come to seek blessings for prosperity. Those who have found good fortune return and place a torii inscribed with their thanks.

Once you have explored the torii, take a 15-minute train ride to the Gekkeikan Sake brewery to learn about the popular Japanese beverage, which is also important for traditional Japanese festivals and ceremonies.

First, step into Gekkeikan Okura Sake Museum where you hear a brief history of sake, which has been made by the Gekkeikan company in this part of Kyoto since 1637. See tools used in the traditional brewing process, which involves a combination of water, malt, yeast and steamed rice that produces distinctive sakes.

After seeing the museum, sample three different kinds of sake. Then walk a short distance to a sake specialty shop that carries more than 80 kinds of sake. Take a seat at the bar as the shop owner leads a special sake tasting.

Enjoy a few minutes to check out a local shopping arcade before returning by train to Kyoto station where your tour ends.
November 2015
It was a good tour. The guide was really friendly and informative. Thoroughly enjoyed it and would recommend it to anyone.
September 2015
My husband and I took this tour with Yoshie in August. This was a great day, and Yoshie was an excellent guide. At the Fushimi Inari shrine, she talked us thriugh many of the traditions and rituals,,as well as the shrine's history and cultural significance, which really elevated the experience for us as compared to other shrines we visited on our own in Kyoto. She also walked us through the sake-making and -tasting process and told us some great stories about the sake brewing district of Kyoto. She kept us on schedule without any stress or fuss, had a great sense of humor, and was obviously incredibly knowledgeable about the subjects of the tour. I would highly recommend this tour to others!
July 2015
Very enjoyable tour. Our tour guide was great and gave us some interesting information. The Fushimi Inari is very scenic with an interesting history. Loved the sake tasting and museum tour. A great half-day tour.
June 2015
June 2015
Our guide Tomoko and her assistant Rita were excellent. First the basics. The meeting place was easy to find, the train transportation went smoothly, and they were both helpful with taking pictures. The mix of history, culture and sake tasting was just what we were looking for. Fushimi Inari Shrine is beautiful and Tomoko helped direct us to several spots off the beaten path that were less busy and allowed us to see the true magic of the site. But even more important Tomoko is an International Kikisaki-shi sake sommelier! Her knowledge of sake, food pairings and what makes good vs. great sake is wonderful. She provided us with materials on sake types and parings that I have kept to help guide my purchases back home. The tasting done in a regular liquor store, not a tourist trap included both aged sake and unpasteurized sake neither of which are really available outside of Japan. We bought two bottles of sake but there was no pressure to do so. Thank you to the tour company, Tomoko, and Rita for a wonderful Kyoto experience.
May 2015
A must do tour! We were lucky enough to be the only two on this tour, with a guide who spoke excellent English. Fushimi Inari is a fascinating place, and our guide explained all the customs and traditions as we wandered through. Afterwards to the Sake Brewery museum and store with plenty of tastings was a nice way to finish off the tour - then back to Kyoto station again by train.
November 2014
Was really good, learned a lot, and got to indulge in some awesome sake, now I know a good sake to a bad ones! Would recommend.
September 2014
This was awesome! We had a great time!
April 2014
It was cold and wet but we had a great time. Well worth the trip. Best temple in town.
January 2014
My husband and I really enjoyed this tour. It was personalised - just my husband and me - and our guide Yoko was wonderful. Yoko speaks impecable English and she really knew her subject matter. Fushimi Inari Shrine is very different to other Shrines we have seen and is worth seeing, and the brewery museum was really interesting. We sampled and old and new style sake at the museum (my vote is for the old style), and tried 6 different sakes at specialst sake shop. A really great way to spend half a day!
Advertisement
Advertisement