Special Offer
Book with us and save 25% compared to the local operator's price!
Sing and dance along to Divas Starring Frank Marino. During this 90-minute show, talented female impersonator Frank Marino does a spectacular Joan Rivers, then continues the show with musical numbers from Madonna, Cher, Lady Gaga and Britney. Enjoy this evening of rollicking entertainment at The LINQ that pays tribute to some of the biggest names in music history.
Highlights
Divas Starring Frank Marino at The LINQ Hotel and Casino
See one of Vegas' hottest female impersonators

Sing along to songs performed by Britney, Cher and Madonna lookalikes
Be wowed by dazzling costumes and dance moves
Choice of general admission or VIP seating

Price displayed is inclusive of all taxes and fees!
Recent Photos of This Tour
Divas Starring Frank Marino at The LINQ Hotel and Casino
What You Can Expect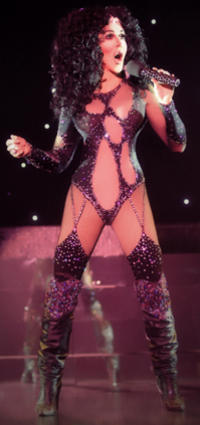 Find your way to The LINQ Hotel and Casino in Las Vegas. Enter the Upstairs Ballroom and find your seat, then get comfortable for the 1.5-hour Divas Starring Frank Marino.
Marino first appears on stage as the legendary comedienne Joan Rivers, an act he's been perfecting for thirty years.
The extravaganza continues as Vegas' best female impersonator takes on the visages and voices of a roster of stars such as Dolly Parton, Katy Perry, Cher, Madonna, Lady Gaga and
Beyoncé. Get to your feet, dancing in the aisles, clapping your hands and singing along with the divas on stage. Watch hot male dancers strut their stuff on stage, enjoy belly-laugh-inducing comedy and songs worth singing along to during this rollicking night out.
Once the 1.5-hour show has concluded, feel free to enjoy exploring The LINQ's other attractions.
May 2016
I was so blown away by this show, I had always wanted to see it and now that I have, I'm coming back! The costumes and ball gowns were so wonderful and the makeup was flawless! I can't wait to see it again so I can catch some more of the talent they have in store. I recommend this to anyone who loves a great stage show.
Anonymous
May 2016
Second time in a couple months that I've seen this show. Frank Marino is funny and all performers were talented. Love the show!
Anonymous
May 2016
AWESOME! This is what brings me to Vegas, shows like this one.
May 2016
Amazing show!!!! Great Divas for sure. Highly recommend this show!!!

May 2016
Best Show EVER! I really was upset that it ended. I was left wanting more! I will definitely be back as every night is different!
Anonymous
May 2016
Great date night, blast from the past with all the different impersonators. on stage.
Anonymous
May 2016
I had the opportunity to see Divas finally after several years of interest. I enjoyed the show immensely and didn't want it to end. Although the show is about 1.5 hours of comedy and focus on female impersonations of great singers like Reba, Cher, Katy Perry and Diana Ross, I would love to see an extended version of the show to see more impersonators like Madonna, Tina Turner, etc. I was left wanting more, but perhaps that's a good thing? I suppose I will have to see the show again with the hope of seeing some of the other performers Frank mentions are "all shaving in the same mirror." I just have to say that they have Cher and Celine Dion pegged with the choreography and highly recognizable body language known to both performers. It's been a while since I laughed this hard and between those two performances along with Frank Marino's comedy, it really took me over the edge. It was such a great show, I bought the DVD which is only available for a limited time and it supports a great cause, the Make a Wish Foundation.
Anonymous
May 2016
It was a lovely show to watch! the crowd and the entertainers are so amazing! staff is so friendly.
March 2016
Fantastic show, laughed so hard, great performances

March 2016
Excellent time Great fun We had a ball, Drinks Very strong though!!!
Special Offer
$94.44 Save $24.45
Advertisement
Advertisement