Special Offer
Book with us and save 16% compared to another travel site!
See 'V: The Ultimate Variety Show' at the Planet Hollywood Resort and Casino. During your stay on the Las Vegas Strip, purchase tickets to this75-minute high-energy show, entirely new concept in entertainment suitable for the whole family. This creative take on a variety show involves unusual variety acts like comedy, magic, stunts and energetic audience participation. Choose from 2 showtimes, an add-on dinner and VIP seating option.
Highlights
Tickets to V: The Ultimate Variety Show
Top selection of variety acts from around the world
Comedy, physical feats, juggling, magic and more
Fun for all the family
Choice of two show times
Choice of general or VIP seating, with or without dinner (if option selected at time of booking)
Price displayed is inclusive of all taxes and fees!

What You Can Expect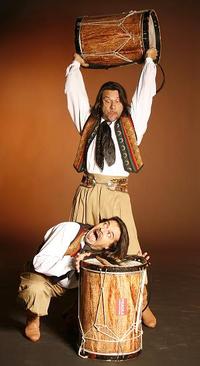 Make your way to the V Theater at the Planet Hollywood Resort and Casino for an unusual entertainment experience.
Find your seats for the 75-minute 'V: The Ultimate Variety Show', an entertainment experience unlike anything else on the Las Vegas Strip. Suitable for the entire family, this show features an all-star cast with a unique variety of talents. See a changing roster of acts that include juggling, visual arts, comedy, stunts, magic and special effects. The show changes daily, so you'll never see the same show twice. Today's show could feature a hilarious prop comedian, and tomorrow's show might star an incredible roller skating duo or a contortionist.
Choose from 2 show times and a VIP seating option with guaranteed seats in the first 5 rows. VIP seating includes skip-the-line access and seats in rows E-G; click on View Additional Info for theater seating map. For an all-around experience, choose to include dinner before the show at a nearby Las Vegas restaurant; see Itinerary section below for included restaurants.
Itinerary
Restaurants included on dinner option:

Cheeseburger Brand (American cuisine):
Dinner - 4pm to 10pm
Meal includes any one entree and a non-alcoholic beverage

La Salsa (Mexican cuisine):
Dinner - 4pm to 10pm
Meal includes one entree and a non-alcoholic beverage

Lombardi's (Italian cuisine):
Dinner - 4pm to 10pm
Meal includes focaccia bread, one appetizer, one entree from the menu
17% gratuity added to parties of 5 or more

Pampas Brazilian Grille (Churrascaria / Brazilian Barbeque):
Dinner - 4:30pm to 10:30pm

Todai Sushi and Seafood Buffet (Japanese):
Lunch - 11:30am to 2:30pm
August 2015
small theatre so close to stage, excellent host-funny and skilful. great acts
August 2015
Lots of energy. Family friendly. Great variety of really amazing acts. This was a fantastic show and well worth the price. Loved it.
March 2015
The show was a lot of fun. Definitely recommend
Schuyler USA
March 2015
Fantastic Performance, Couldn't stop laughing the whole time. Would definitely recommend.
March 2015
Amazing acts. Very entertaining. Would go see it again and highly recommend.

Tigg United States of ...
March 2015
Awesome show!! I laughed so hard I felt like I cracked a rib. A definite GO SEE!

Krystal W United States of ...
March 2015
A must see! It has a little bit of everything and the host was hilarious!

March 2015
Very different from other shows on the strip. It was a true variety show - so many totally different acts! I loved every minute, especially Wally, the host. I never knew what to expect next and was pleasantly surprised with each and every entertainer. Definitely a must-see in Las Vegas!
March 2015
This show had absolutely everything ! My cheeks were sore from laughing so hard!
Eric United States of ...
March 2015
I had a blast. There is never a dull moment with the variety of acts that perform. I didn't expect to be pulled on stage, but it made the show even more memorable!
Special Offer
$59.90 Save $9.91
Advertisement
Advertisement