Enjoy a relaxing day as you head into the Portuguese countryside on a Private Wine Tour to Azeitao. Visit Bacalhoa Palace and sample the local Portuguese wines at two wineries. You even have an opportunity to taste the famous Azeitao cheese at your second winery stop.
Highlights
Private wine tour from Lisbon to Azeitao

Explore and discover the beauty of the Azeitao wine region
Visit the gorgeous Bacalhoa Palace

Try one of the best wines and one of the most famous cheeses in Portugal
Chauffeured private tour ensures a more relaxing and personal experience
What You Can Expect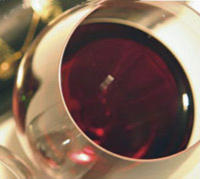 On this private chauffeur-guided day tour you will be able to sample a small taste of what this region has to offer.
This relaxed tour is for those who want to know how Portuguese wines are made, or those who simply enjoy indulging in a sip or two. You will visit two wineries and a historic monument, Bacalhoa Palace.
At the first winery visited, you can see the grand daughter of the unique three who survived the atomic bomb in Japan. You will visit inside the winery and admire several tiles as well.
The second winery is one of the oldest in Portugal. Here you can taste wines made with an old technique. If you wish you can also taste the famous Azeitao cheese with the wine, one of the most famous cheeses in Alentejo.
January 2014
Excellent tour of the palace at Mafra. A very knowledgeable guide made it even more interesting. Then onto Santana wine yard and cellars. Excellent wine at very reasonable prices in a picturesque setting. Door to door service made the tour even more enjoyable.
August 2010
Our guide was very knowledgeable and was also lots of fun to spend time with. We had a blast! The wineries were so different from each other, both were just fascinating. The stop at Palmyra castle was great, and the lunch at the local bakery was superb. We also bought some of the local cheese, which was absolutely delicious. It was a most memorable and wonderful day.
August 2010
Our escort was great and it was nice to see a few things outside of Lisbon, but the wineries themselves were a disappointment. The tour guides at the wineries were not all that knowledgeable and we only tasted 2 wines, the same ones at each winery. I would have preferred a more personal, professional wine and tasting. The tastings were minimal cost, but not included as indicated.
September 2015
I was a bit disappointed by the tour. It felt like I hired a driver to take me to the vineyards. She disappeared while we toured the facility. There was little added value for me.
Advertisement
Advertisement