Special Offer
Book this trip and save up to 10% compared to booking the two tours separately.
Combine two best-selling Lisbon tours at a discounted price to make the most out of your time in Portugal's capital. With an expert guide, take two day trips in your desired order to discover the must-sees around Lisbon. One day, explore the UNESCO-listed town of Sintra and the cosmopolitan coastal resort town of Cascais. The other day, venture to Fátima, Nazaré and Obidos, three villages offering a glimpse into Portugal's history and traditions. Numbers are limited to eight people on these small-group tours, ensuring a personalized experience.
Highlights
Enjoy two best-selling day trips from Lisbon at a discounted price
Spend a full day in the beautiful, historic towns of Sintra and Cascais
Tour Sintra's highlights including fairy–tale Pena National Palace
Take another day trip from Lisbon to Fátima, Nazaré and Óbidos
Visit the UNESCO World Heritage-listed Sanctuary of Fátima
Enjoy free time in the picturesque town of Nazaré and taste Portuguese liqueur in Óbidos
Ride along the scenic Atlantic coast aboard a comfortable 8-person minivan
Why Our Insiders Chose This Tour
This Super Saver is perfect for travelers who want to see more of Portugal but are based in Lisbon. Small group sizes and knowledgeable guides ensure you get the most out of your visits to historical, scenic and sacred sites. Plus, enjoy a 10% discount by booking these tours together.

Recent Photos of This Tour
Lisbon Super Saver: 2-Day Sintra, Cascais, Fatima, Nazare and Obidos Small-Group Day Trips
What You Can Expect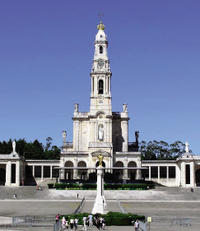 Sintra and Cascais Small-Group Day Trip from Lisbon
Experience Portugal's natural beauty and historic prowess with a journey to the UNESCO World Heritage-listed town of Sintra and the coastal resort town of Cascais.
In Sintra, your first stop is Pena National Palace, perched on a hill high above the city. This UNESCO World Heritage-listed Romanticist palace is one of the most revered landmarks in Portugal. Enter the palace to admire the Arab Room and the detailed features in the king and queen's bedrooms, and head to the Queen's Throne to look out over the Atlantic Ocean.
Continue to the historical center of Sintra, where you'll have free time to explore the town, have lunch or perhaps visit Sintra National Palace (own expense).
Admire the landscapes of Sintra-Cascais Natural Park on your way to the cliffs of Roca Cape and the surfer's paradise of Guincho Beach. Pass the cliff at Hell's Mouth and stop to stretch your legs along the bay.
Arrive in Cascais, a coastal town that transformed from a quiet fishing village into a chic resort destination after gaining fame from Portugal's royal family in the 19th century. Stroll the beaches, wander the charming cobbled streets and learn about the town's maritime history and important agricultural industries.
Take in peaceful coastal views on the drive back to Lisbon.
Fátima, Nazaré and Óbidos Small-Group Day Trip from Lisbon
Take another day trip from Lisbon, this time to Fátima, Nazaré and Óbidos. Your first stop is Fátima, located 1.5 hours away. The town of Fátima, whose name derives from a Moorish princess, is one of the most important Catholic shrines in the world. Visit the Sanctuary of Fátima, which welcomes millions of pilgrims and tourists from around the globe, and honors the apparition of the Virgin Mary.
Next, head to the fishing town of Nazaré, the most picturesque coastal resort in the Estremadura region. Enjoy free time to stroll the harbor, filled with traditional wooden boats, or explore the cobbled lanes in search for the perfect lunch spot (own expense).
Drive along the cliffs above Nazaré to the ancient village of Óbidos. Óbidos is commonly known as the 'wedding present town,' as it was a gift from King Dinis to Queen Isabel on their wedding day in 1282.
Follow your guide to a local wine shop to sample ginja, a Portuguese liqueur. Then enjoy free time to explore the village's narrow streets, medieval fortress and art shops. Return to Lisbon in the evening.
Anonymous
October 2015
This two days trip was packaged with site seeing activity. The guides we had both days were knowledgeable and very nice. We had seen so much outside Lisbon because of this trip. If you are in Lisbon and have time, I think this trip is a must to complete your trip to Portugal.
August 2015
the tour was fabulous... the tour guide was friendly and knowledgeable about the history and area. I would highly recommend it to anyone visiting Lisbon.
August 2015
I love Sintra, very beautiful! Definitely should try walking through the park to the palace; guide Pedro was fantastic! Beaches and oceans (even the winds) were breath taking!
August 2015
We took this tour and we had the same guide Jose on both days. He was awesome. Jose was attentive, knowledgeable and gave us great tips. The restaurants he took/suggested to us were great specially the seafood one in Nazare on the second day. My family had a great time, tour was fantastic and Jose made everything even better. Thank you!
August 2015
Marty and Jose were fantastic driver/guides for both tours helping to make both tours very special. Wonderful days for both my wife and I.
July 2015
Guides were great very knowledgable, we were able to see a lot of Portugal in a short amount of time.
July 2015
excellent value, great young people and good transportation. Very highly recommended
June 2015
2 wonderful tours. Excellent choice to see the most interesting and beautiful places in Portugal. Very good tour guides, special thanks to Nadia, who is a perfect guide and a very nice person.
June 2015
Our day one trip to Sintra from Lisbon was fantastic. Pena palace is worth visiting. Cascais Bay and Cabo da Rocas views are amazing!! Lisbon visit will be incomplete without Sintra.
Our heartfelt thanks to our tour guide Fred who made the entire Day trip to Sintra a worth one, he arrived on time at the meeting point, speaks very good English, very knowledgeable, informative and kind to everyone. Throughout the journey he gave us lot of extra information. The food at the restaurant for Lunch, sweets and Gelatos Fred suggested were mouthwatering and we enjoyed a lot. Thanks Fred for making Sintra trip a wonderful and memorable one and thanks for taking some nice pictures of me. Excellent trip !! It was a great tour and highly recommend it.
The 2nd trip to Fatima, Nazare and Obidos was ok, the trip didnt start on time and couldnt see much in Fatima due to ongoing mass, but Obidos was really good and we had plenty of free time to walk around. Our guide Martin was quite informative but in the bus we could hardly hear him although he was using the microphone.
June 2015
This tour was a WOW for us. Small groups are wonderful. Our guide Milton was excellent. He was able to answer all of our questions and always moved from place to place according to our needs. We were never rushed or could leave when we were back to the vehicle early. Can't wait to go back.
Special Offer
$131.70 Save $6.98
Advertisement
Advertisement