On this private guided walking tour you will be able to sample a small taste of what this region has to offer.
Highlights
Learn more about the history of Lisbon on this comprehensive private walking tour

Visit the stunning Alfama and Chiado

Explore the Castle of St. Jorge

Taste some delicious Tapas, like prawns pil pil, meatballs in almond sauce or tortilla

Recent Photos of This Tour
Private Lisbon History and Tapas Walking Tour
What You Can Expect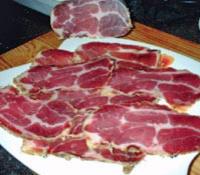 Visit the sites destroyed by the earthquake in 1755 destroyed Lisbon and see the ones which survived. The mega-earthquake of 1755 and the tidal wave that followed had devastating effects, resulting in enormous material and human losses. The destruction of the city's buildings led to an unprecedented reconstruction program and created an opportunity for the development of new solutions, not only at the level of architecture and civil engineering, but also in the field of town planning.
Highlights include Alfama, Praca do Comercio, St Jorge Castle, Rossio, Chiado, Bairro Alto.
Tapas means "cover". Portugal is famous for its fish and shellfish, and a Tapas bar is a great place to sample the array. Fried fish, from tiny fresh anchovies and rings of tender squid, to chunks of fresh hake and batter-dipped prawns are waiting to entice you.
The selection of shellfish will astound you. Clams and razorshells, mussels, prawns ranging in size from tiny to jumbo, crab, lobster and more. There will be a variety of hot dishes. Some are cooked to order, such as prawns pil pil, sizzled with garlic and oil or garlicky grilled pork loin, while others are dished out of a bubbling stew-pot.
You can savor meatballs in almond sauce, kidneys in Sherry sauce, sauteed mushrooms, chicken fried al ajillo, with garlic; lamb stew; broad beans with ham; piquant tripe, spicy snails, and, of course, tortilla, a thick round potato omelette. Crisp-fried fritters and croquettes are other great Tapas of Andalusia, which produces the world's finest olive oil.
Due to the large array available and to allow you to make the most of your Tapas experience, the Tapas is not included in the tour cost and you will order your choices at the restaurant.
March 2012
The personalized tour by Ms. Cristina Brito was remarkably impressive even though there was a little drizzle which eventually tapered off. Inspite of being a Sunday and the usual places being closed, we had the luck of seeing a 1920's movie filming set, an opportune religious celebration procession and a taste of good sushi since the tapas restaurants were closed. We also had a conversation with a NATO guard on duty and of course picture taking. The elevator building in the center of town was a unique experience.
January 2011
This was a very thorough and educational tour. The tour guide was very knowledeable of the history and culture of Lisbon and was familiar with all the nooks and crannies of this beautiful and quaint city. I advise anyone taking this tour to wear comfortable shoes and be prepared to walk, walk, walk. But well worth it!
August 2008
I highly recommend this tour. Our tour guide was awesome - she took us everywhere, sights of Lisbon, wine tasting, and the tapas were fabulous, not to mention the views. We spent 7 fabulous hours together. I'd do it again tomorrow!!!
August 2008
Our walking tour was fascinating and a wonderful introduction not only to the main sights in Lisbon, but to many little hidden areas that we never would have found on our own, like the Ginjean bar, St. Anthony's birthplace, Roman excavations, and the back streets up by the castle. We returned to some of our favorites in the week that we were there. The tapas bar was a special treat, with great views, delicious food, and a wonderful atmosphere. Our guide was a most knowledgeable and a very fun guide. We learned so much and had a great time also! I highly recommend this tour.
November 2011
Our guide was a nice smart young lady but four solid hours of walking ending at a Restaurant on our own was exhausting. Maybe because we are all "middle aged" we all felt a slightly slower pace(often times our guide was over a block ahead) would have been great. Only one time did she wait for us to cross the street with her and the pace was so fast I really can't tell you more then three things of interest we saw. It was all a blur. I am a travel agent and would be very careful who I recommended this tour to.
January 2009
Lots of walking which we enjoyed, having had a few days prior to the tour to do our own walking exploration of beautiful Lisboa. Guide was ok, nothing "wow" which we were expecting from reading other reviews. Perhaps it was a different guide. Nevertheless, it was a good overview of Lisbon It takes 6 hours so do take that into account if you have other plans for the day.
Advertisement
Advertisement