Delve into London's legendary rock music history on this tour. Choose from a morning, afternoon or full-day tour, and check off the English capital's top rock 'n' roll landmarks; from 'Tin Pan Alley,' where the Rolling Stones cut their first record, to the famous Abbey Road zebra crossing. This small-group tour is limited to just 16 participants, ensuring a more intimate experience with personalized attention from the guide.
Highlights
Choice of morning, afternoon or full-day London Rock Music Tour

Small-group tour restricted to a maximum of 16 people
See all of London's famous rock 'n' roll sites

Visit Abbey Road, Apple HQ, Paul's House, Ringo's House, Jimmy Page's house and much more

Enjoy personalized attention and hear insider stories about your favorite musicians from your knowledgeable rock guide
Recent Photos of This Tour
What You Can Expect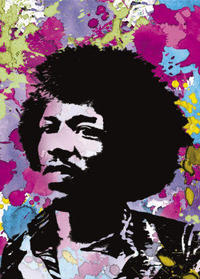 Join up with your guide at the prearranged meeting point, and then set off to explore London's most famous rock 'n' rock sites. Depending on the tour you choose, you'll visit the neighborhoods of Soho, Camden Town, Hampstead, Muswell Hill, Archway and Islington, where you'll see famous gig venues, clubs, hotels, studios and other sites connected with the likes of the Clash, Sex Pistols, the Beatles, Queen, David Bowie, Pink Floyd and beyond.
See the Itinerary for more information about each tour option.
Itinerary
Morning Tour (3.5 Hours):
Take a tour through historic London neighborhoods including Soho, Islington and Camden Town, and discover where many of the wild adventures in the history of rock 'n' roll took place. During this tour, you will see Paul McCartney's Golden Disc-covered office and the flat where he wrote the Beatles hit song 'Yesterday.' You will also see the flat shared by the Fab Four and walk across the famous Abbey Road crossing outside the recording studio. You will visit 'Tin Pan Alley,' where the Rolling Stones cut their first disc, and you'll see the Pink Floyd studios. Sites of other famous events include the place where Jimi Hendrix burned his first guitar, where Jimmy Page cut his first disc and where Amy Winehouse lived and died. See more than 50 additional sites connected with U2, The Clash, the Sex Pistols, Queen, The Who, Zombies, Madness, Elton John and many more.
Afternoon Tour (3.5 Hours):
On the afternoon tour, see famous gig sites, clubs, rock hotels, record labels, management offices and studios. Highlights include walking across the famed Abbey Road crossing and seeing where Paul still lives. You will also see where Jimi Hendrix lived and died, where Freddie Mercury and Queen hung out, and Led Zeppelin's HQ. You'll see sites connected with The Rolling Stones, Eric Clapton and Cream, Pink Floyd, Bob Marley, Elton John, the Beatles, The Sex Pistols, Bowie, The Who and many, many more!
Full-Day Tour (8 Hours):
A combination of the morning tour, followed by the afternoon tour. It's the ultimate way to see the best of London's rock music history.
Tour route is subject to change without notice due to weather or traffic conditions.
May 2016
Bob was incredibly knowledgeable and made the tour by making the stories come alive!
May 2016
The guy was really knowledgeable and interesting. I saw parts of London I would not normally get to see. I would highly recommend this tour it was fantastic.
May 2016
excellent. tour guide/driver knowledgable on rock history. Pleasant.

May 2016
The best way to spend Day 1 in London! Steve was great!
May 2016
Highly Recommended for music lovers. We enjoyed the tour very much, not in the least thanks to our wonderful guide Ian ! He made great efforts to make our trip interesting and enjoyable and told us so much about the rock/pop-history of London.
Iman Dane and Michele van Leeuwen from the Netherlands
April 2016
What a great way to see parts of London you wouldn and #39;t normally see. Steve was passionate about the tour and a lot of fun, even if our group was a little boring. He definitely knew his music history and stood in the middle of the road for us to take our picture at Abbey Road.
April 2016
This was a great tour. Due to mass cancellations it turned out that I was the only one booked for the morning tour that day and I was very impressed that I was taken out anyway, rather than being asked to come back at another date and time. So it turned out that I had a private tour. My guide was great! Very knowledgeable. I really enjoyed my tour and if I'd had the time I would have liked to have done the entire day tour. I highly recommend this tour to visitors to London that are at all interested in Rock history.
April 2016
Fabulous value for money,our tour guide Bob,was very knowledgable and made this tour both entertaining,and very informative,he was excellent
April 2016
a great tour and really fascinating. great to see some major areas of London that you may not see on other tours and learn about the history behind it all.
Our tour guide Steve was second to none - he made the tour
April 2016
I loved it -- Colin was extremely knowledgeable and I had a great time seeing and hearing about all the various locations and stories related to the Beatles, Stones, Queen, Hendrix, Clash, Sex Pistols, Pink Floyd, Clapton, etc etc etc. even if as others have noted, not all of the buildings actually exist anymore, or have been turned into some other business -- like the Chelsea Drugstore now being a McDonalds -- but that is to be expected as much of this rock history is now 50 years old! The one thing which may have been my own fault was that I thought the tour was 3 hours long rather than 4, so my daughter and I had to cut out at the Abbey Road stop and hop in a cab although Colin graciously offered to drop us off somewhere, but I didn't want to make him have to do that on our account. And just one final note, I would have liked to have heard more about the Kinks, but maybe that would depend upon the locations visited in the morning vs. afternoon tours, as we were on the afternoon tour. But this in no way diminished the excellent job Colin did!!
Advertisement
Advertisement