20 Reviews
Location:

London, United Kingdom

Duration:

10 hours

(approx.)
Enjoy exclusive access to the inner stone circle at Stonehenge on a this day tour from London, and choose from a sunset or sunrise viewing. Most visitors to Stonehenge are not allowed to enter the inner circle – they have to simply admire the site from the outside – so this is a truly special tour. Combine this once-in-a-lifetime experience with visits to the historic town of Oxford and Windsor Castle – home to the Queen of England. All entrance fees are included!
Highlights
Comprehensive tour by bus/coach

Informative, friendly and professional guide

Hotel pickup included

All entrance fees included

Enjoy a day away from the hustle and bustle of the city

Explore the local streets on a walking tour of the city

Likely to Sell Out
Recent Photos of This Tour
Private Day Tour of Stonehenge: Including Oxford and Windsor Castle
What You Can Expect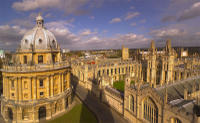 Stonehenge
Enjoy an unforgettable start or end to your day in London with an exclusive trip to Stonehenge – that most mysterious of ancient sites. Choose from two tour times to see the sun rise or set against the backdrop of the Stonehenge circle – a UNESCO World Heritage Site.

What makes this tour so incredible is the access you'll receive to Stonehenge's inner stone circle, which is normally restricted to visitors. This day tour ensures a unique viewing up close to the magnificent monument. Your expert guide will give you a full brief on the many mysteries that surround Stonehenge as you take in the atmospheric landscape.

This day trip from London also includes visits to Oxford and Windsor Castle.

Oxford
Soak up the local culture on a walking tour around the historic town of Oxford, and see the Oxford Colleges, where notable figures like Bill Clinton, J.R.R. Tolkien and C.S. Lewis received an education. Harry Potter fans, be on alert – you will have the chance to explore the Great Hall in Christchurch College, the setting of many a scene in the Harry Potter films! Also check out the Old Bodleian library, a working research library that dates back to the year 1602.

Windsor Castle
Your day tour will continue to Windsor Castle, home of the Queen of England. This majestic castle is the scene of 900 years of British history, and generations of the British Royal Family have conducted their business here. See the formal State Apartments in all their lavish glory, as well as St George's chapel – home to the Order of the Royal Garter, made up of 25 knights of the British Empire.


August 2015
An absolute must see! We were so fortunate to book this trip and have the opportunity to get inside the circle. Although the trip had sites other than Stonehenge, it was the most thrilling. Our guide kept us on track for the day and thankfully held to a timeline. We arrived well before sunset and had plenty of time to bask in the history and glory of Stonehenge. We were there almost at solstice so it was even more exciting. We have lots of photos for wonderful memories. This was the highlight of our England visit.
August 2015
Our tour guide, Daniel was fabulous
August 2015
Traveling into the inner circle of the stones is rare - only a certain number of people are permitted each year! If you have the opportunity to do this tour.. go!!! Well worth it!!! Yeah, you have to get up early, but there are no crowds - it is almost like a private viewing of about 20 people or less! John was our driver - very safe and efficient and David was our guide - he was very friendly, knowledgeable and enthusiastic. Overall a great time! The pictures are beautiful and not full of tourists, just the beautiful stones!!!! Oxford was interesting and Windsor castle was elaborate and enlightening. Great bus too air conditioning, comfortable seats and plenty of bathroom breaks included too. Loved this trip!!!!!!
August 2015
Our family really enjoyed this trip - our tour guide and driver were great. Although we spent a short period of time at each stop, that is what we were expecting on this tour. It was great to be able to get so close to Stonehenge. Our time there was about 20 minutes - had we gotten there earlier, we would have had more time -- but then we would have to leave London much earlier - so, we thought this was a fair trade-off. It is not a sunrise tour of Stonehenge again, we would have had to leave quite early. Overall, this day tour was a highlight of our trip, exactly what we were hoping for, and well worth the money. Our tour guide was really fantastic and took some superb pictures for us and it was nice that they used an amplified Vox system.
July 2015
Amazing, tour guide was very knowledgeable and helpful. To be so close to the stones and know their history as well as to learn about the mounds and other dig sites was amazing. If you have trouble walking, make sure you have a wheelchair. Lots of walking.
July 2015
Excellent tour, highly recommend it to everyone.
July 2015
I cannot say enough about this tour. Great, comfortable bus. Our tour guide was excellent.
Structured well with time at each location.
Windsor Castle is a beautiful place. In addition, it was great to visit Oxford and learn more about Oxford University. Quite a bit of walking, so wear sensible shoes.
However, without a doubt, the highlight of the trip was Stonehenge. It was a once in a lifetime experience to be able to have a private tour with only our group and go into the middle of the stones. I've never heard of anyone else ever being able to do this. It was superb. And everything we could have imagined it to be. I recommend 200. Well worth the investment. This was my favorite tour. I loved it.
July 2015
Beautiful sights with wonderful tour guides through the local tour company via Viator. Each stop was somewhat brief but that is understandable since we made it to 3 rather large touring sites. Overall a fantastic experience.
July 2015
Stupendous tour! Windsor Castle was closed on our day which was actually great because we saw Hampton Palace and there is lots to view there. The tour of Oxford was interesting as we had no idea how the university system functioned compared to other schools and the town was quaint. The finale was the best of course as we were the only group there and able to go into the circle. As a surprise bonus there was a wedding party coming just as we were leaving and we got to see part of their ceremony. Our guide was very well versed on everywhere we travelled and we were able to do a tiny bit of shopping at Stonehenge before the shop closed but this isn't always the case. Pickup at the hotel was seamless and the guide was able to help everyone navigate home from the three drop-off options upon our return. Meal selections are slim so if you can bring food with you I would do so.
June 2015
I would highly recommend this tour! The tour guide was very informative and friendly. The tour didn't feel rushed.
Getting to walk inside and around Stonehenge was incredible. So glad we chose this tour! I have done a few Viator tours in the past and always had a great experience!
Advertisement
Advertisement