Discover the regal sites used for filming hit TV show 'Downtown Abbey' on a private 3-hour tour of iconic locations of the riveting period drama from London. Travel in luxury as you explore the English capital with a courteous private chauffeur, seeing major filming locations like Highclere Castle, the actual Abbey, and the charming village of Bampton, fictional home to the aristocratic characters in the show. Receive the undivided attention of your guide on this private tour, perfect for fans of 'Downtown Abbey'.
Highlights
Downton Abbey tour of London with a personal chauffeur/guide
Visit the filming locations of the successful British TV show

See the beautiful Highclere Castle and the picturesque Oxfordshire village of Bampton

Private tour ensures a privileged, personalized experience and flexibility to explore at your own pace
Why Our Insiders Chose This Tour
If you love Downton Abbey, you can't miss this opportunity to visit key filming locations in a spacious private car with your own personal chauffeur. Being able to go at your own pace means you'll have plenty of time for pictures!
Recent Photos of This Tour
What You Can Expect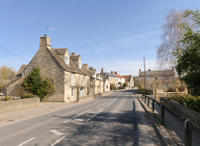 Greet your private driver at your centrally located London hotel and recline into the soft seats of your luxury vehicle. Get acquainted with your courteous guide and hear entertaining anecdotes surrounding the making of Downtown Abbey, an immensely popular British period drama.
Gaze in awe at the grand and gorgeous Highclere Castle as you approach the structure know to fans as the home of the Earl of Grantham and his aristocratic family. Capture fabulous photographs outside of the castle's majestic exterior and marvel at the Jacobethan splendor of its façade.
Next, travel in style to Bampton, a quaint Oxfordshire village where many scenes involving the Crawley family are filmed. Admire the charming architectural array of historical buildings and hear tales that date back to the village's 12th-century origin.
Return to your London hotel at the conclusion of your enriching tour.
Please note: Entrance fees to the grounds and gardens of Highclere Castle are included in the booking price, however, entrance fees into the exhibition and castle are not, due to limited availability.
August 2014
Awesome! Easy to coordinate. Tour guide was charming, entertaining and very thorough!!
May 2014
A wonderful day made even better by our great tour chauffeur, Gillian Harker. Gillian is an actress who was extremely well versed in Downton Abbey lore and local history. Having her tour the castle with us really made it an even better tour, as she shared more than the docents in each room are willing to talk about.
December 2013
We had a terrific tour guide who gave us a lot of inside perspective on the area, Highclere Castle and the nearby village where filming takes place. It helped that the weather was fantastic but the tour was definitely a pleasure and I would recommend the tour.
December 2013
This was a great tour. Our driver was an excellent guide. We were very pleased to discover we got to go into the castle. The gardens there are beautiful. For lunch we had the opportunity to go to a pottery which was wonderful. There were more spectacular gardens there. Then we went on to Bampton. It was so nice to see the English countryside and quaint villages. Thanks for making our day a good one!
September 2013
This by far was the best tour we took while we were in London. This tour was the reason we came to London. My daughter and son came with me, we are all Downton fans.
Our guide Julian was very well informed on all the going on's at Highclere Castle. The only thing that would have improved our castle tour was for our guide to go in with us. She knew all the little details.
We had lunch at a pottery, which was great. On our driving time she gave us great details on the surrounding areas.
Once again thank you for our tour Juliian, you were great.
The Wallace Family USA 9-10-2013
September 2013
Our guide was friendly and knowledgeable. We visited the town of Bampton and Highclere Castle as noted in the tour description. The ride to Highclere was filled with interesting conversation about the TV show, Downton Abbey, and was peppered with little unknown facts about the actors and behind the scene stories. Our guide shared photos she took during the tv filming and showed us how the TV staging had revised the town buildings a bit. We lunched at a lovely pottery studio where we sat among the flowers and trees. It was a perfect day that did not disappoint.
August 2013
This was an outstanding tour! We had a great day and our guide, Alex, was terrific. He was so informative about many parts of London, Highclere Castle and the surrounding areas. The stop off at the Astin Pottery was a real plus. I thought the tour was a little pricey, but would do it all over again. We were able to take our time and really enjoy it!
June 2013
Great our guide Will was very knowledgable about the show and cast and was able to point out where certain episodes were filmed. We ate lunch at a lovely pottery place and enjoyed the whole day especially since the weather was beautiful and it was our last day in London. I highly recommend it if you are a fan of Downton Abbey.
September 2012
Our guide , William, was wonderful! He gave us so much information as he drove us to our destinations. He was very familiar with the series and was able to show us where specific events i the series were shot.
Our tour of Bampton was awesome as well. Loved it! If you love the series, you MUST go on this tour!
December 2013
The tour was quite satisfactory, everything we expected. Our guide was delightful and well informed, and we are sure we fully covered everything pertaining to "Downton Abbey." The one drawback, only incidental to the overall experience, was the vehicle (Vauxhal) -- it was on the small side for four adults, with one of us having to sit across the two tiny seats in the back (we took turns!).
Advertisement
Advertisement