Visit two of London's greatest historical treasures on this private 3.5-hour tour of Westminster Abbey and Banqueting House, with a specialist art history guide. Behold the splendor of Westminster Abbey, England's Royal Church and a royal coronation and wedding site since 1066, and then walk along Whitehall to Banqueting House, the last remnant of the former Palace of Whitehall. See where King Charles I was executed in 1649; admire the ceremonial and banquet chambers; see the murals by Sir Peter Paul Rubens; and learn all about the palace's rich history.
Highlights
Private 3.5-hour morning or afternoon tour of Westminster Abbey and the Banqueting House in London
Tour Westminster Abbey, one of the English capital's most iconic sights
Discover the abbey's long history as a coronation church and royal mausoleum
See the College Garden and admire the artworks and monuments dedicated to soldiers, artists, statesman and writers
Visit Banqueting House, the only remaining building from the old Palace of Whitehall
Visit the banqueting hall, which hosted royal parties, and admire the ceiling frescoes by Flemish master Sir Peter Paul Rubens
Receive the undivided attention of a professional guide, also a specialist in art history, on this private tour
Why Our Insiders Chose This Tour
The commentary for your private London tour is entirely personalized to you and your private group. If you have any special interests — from art to architecture, history to culture — make a note at the time of booking so your guide can better prepare for your tour.
What You Can Expect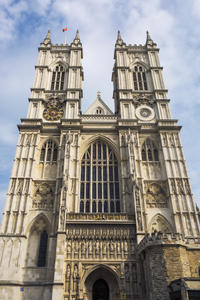 Select a morning or afternoon tour, and join up with your art historian guide near Westminster Abbey. Pose for photos outside this early Gothic building, perhaps one of England's most splendid, and hear about its rich history and royal connections.
Head inside with your guide and learn how the abbey has served as a royal burial place, coronation site and wedding stage for centuries.
All England's monarchs since 1066 have been crowned here, and the church has presided over many royal weddings, including the union of the now Duke and Duchess of Cambridge.
As you look around, inspect the memorials to artists, soldiers, writers and statesmen; and glimpse the College Garden, believed to be around 1,000 years old.
Having explored Westminster Abbey, stroll along Whitehall, where the British Prime Minister is based, to Banqueting House, the only remaining building of what was once the Palace of Whitehall, a royal residence destroyed by fire in 1698.
Stand on the exact spot where Charles I was beheaded in 1649 for supposedly committing high treason, and then follow your guide into the 17th-century building.
Explore the richly gilded rooms, and admire the decorative banqueting hall, once used for banquets and grand ceremonies. Here, take time to appreciate the glorious ceiling murals commissioned by Charles I and painted by Sir Peter Paul Rubens in 1636.
Your tour concludes when you leave Banqueting House and say goodbye to your guide, leaving you free to continue exploring independently or head back to your hotel.
Please note: Banqueting House is closed during the afternoons. If you select an afternoon tour, your visit will be replaced by a longer visit to Westminster Abbey.
Patricia F USA
August 2015
The venue is outstanding and our guide, Wendy, was really good.
July 2014
Our guide Wendy did a really nice job. She was very informative, very pleasant, personable, gracious and she kept asking us if we wanted more information. It was especially nice to have it be a private tour for just our family. Westminster Abbey is beautiful and she did a nice job of giving us additional detail about the sites we saw between there and the National Art Museum, more than we had gotten our a driving tour covering some similar spots. She made sure we got to see all of the most famous artists and paintings in the galleries. I would recommend her and this tour to anyone.
July 2014
January 2014
Excellent experience. Really enjoyed the tour of Westminster Abbey and the National Gallery. Alison was an outstanding guide.
June 2012
Excellent tour. Both Westminster Abbey and the National Gallery are well worth visiting.
June 2012
Fabulous! Inspiring, informative and interesting! Lovely inclusive style
January 2014
Knowledgeable guide who did a good job. She was enjoyable to be with.
Stefano G Italy
July 2010
We had two experienced guides but the time for the three monuments is definitely too short.
annybolivar Venezuela
July 2011
It was Ok, nothing extraordinary.
Advertisement
Advertisement