Be one of a rare few to walk inside the UNESCO-listed prehistoric stone circle of Stonehenge, and visit Bath and medieval Lacock on this day trip from London. Select a morning or afternoon tour for early or late access to the Stonehenge site, and walk inside the inner circle of stones — an experience only available to your group — without the daytime crowds. Depending on the season, your viewing may come with a bonus: an atmospheric Stonehenge sunrise or Stonehenge sunset! This exclusive experience sells out quickly, so book without delay.
Highlights
Early or late access Stonehenge tour with admission to the inner stone circle
Walk around the roped-off stones, an experience only available to your group
Learn about the UNESCO-listed stone circle from a knowledgeable guide
Visit the Saxon village of Lacock and enjoy breakfast or dinner at a vintage pub (own expense)
Explore the elegant city of Bath, enjoy a tour of the Roman Baths and visit Bath Abbey
Select a morning or evening tour and visit this top England attraction without the crowds
Recent Photos of This Tour
Private Viewing of Stonehenge including Bath and Lacock
What You Can Expect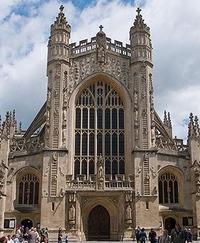 Select a morning or evening tour when you book. Then, depart your central London hotel by comfortable, air-conditioned coach and begin your tour to the UNESCO World Heritage site of Stonehenge.
Visitors who arrive at the site during main daylight hours are only allowed to stroll the perimeter pathway around the monument, a route roped off from the stone circle. However, this 'private viewing' tour lets your group enter the roped-off circle of stones to see the monolithic blocks at truly close quarters.

Hear the fascinating facts and mysteries that surround the monument from your expert guide, and by enjoying the rarified atmosphere of the inner circle, experience the site at its magical best! With luck, and depending on the season, you may even visit during a sunrise or sunset, making the occasion extra special.
See below for the morning or evening itinerary. Both tours conclude with a drop-off in central London.


Morning Tour:

After seeing Stonehenge, continue to nearby Lacock: a quaint village dating to the 13th century. Stretch your legs on a guided walk around the pretty lanes, and see some of the locations used in the movie Harry Potter and the Philosopher's Stone, and TV adaptation of 18th-century writer Jane Austen's Pride and Prejudice. Afterward, savor a hearty breakfast (own expense) at The George Inn, Lacock's 14th-century pub, before venturing to the beautiful, UNESCO-listed city of Bath, famous for its Roman spa and Georgian architecture. Tour the well-preserved Roman Baths, built over natural hot springs; visit Bath Abbey, and learn about Jane Austen's connections to the city. If you wish, follow your guide to see where 19th-century author, Charles Dickens, once lived, and call at a dairy to taste some local cheese. Alternatively, use some free time to perhaps shop for gifts or view Bath's highlights on your own.


Evening Tour:

Leave London for Bath and visit the stunning Roman Baths and Bath Abbey, as set out in the morning itinerary. Then, drive on to postcard-worthy Lacock to amble around its historical streets. Later, sit down to dinner (own expense) at The George Inn, before journeying to Stonehenge for your 'private viewing,' after the daytime visitors have left.
June 2016
This tour was first rate. The coach was comfortable and clean, the guide was extremely knowledgeable and did a wonderful job. The sites were incredible. There is nothing like seeing Stonehenge without a crowd and being able to spend time off of the path and within the stones. Amazing.
June 2016
We loved our tour and our guide was very pleasant and knowldegeable. Would definitely recommend this tour to anyone. Also a great way to get out of London for a relaxing day.
June 2016
A long day but well worth it. Bath tour was excellent. Late lunch was very good and Stonehenge tour was outstanding. Bus was comfortable and our young tour guide was very upbeat with the dry English humor.
May 2016
Amazing tour. We had 1 hour to explore Stonehenge with just our group of 30 people. Lots of great photo opportunities. Our tour guide was great, I wish I remembered her name, she did the tour with Steve the driver, also great. Lacock is a charming town, the staff at the pub were excellent.

May 2016
Wonderful trip, totally worth it to see the stonehenge in private where you get to take photos without much people and enjoy the scenery. The tour guide and bus driver was very friendly and helpful. Lacock was a small little village where we get to see a different type of housing architecture outside of London.

March 2016
Amazing tour! Paying extra to for the private viewing is definitely worth it. It had been raining that day so we weren't allowed to go inside the stones, but we were still able to go right up to them and around the outside. Bath is such a charming town, and I wish we had gotten more time to explore the Roman baths. We only had an hour. And be sure you make it back to the bus in time! We waited 10 minutes for one woman in the group but had to leave her behind to make it to Stonehenge in time. Lacock was just ok. We made it there right as the sun was setting so it was too dark to see the things our guide was pointing out. The pub was quaint, but the food was only mediocre.
March 2016
This tour is amazing! The weather is excellent (considering winter) and We are fortunate to stay in the inner circle for a full hour instead of 30mins originally. The bath tour is about 1.5hr. Note that u do not have much time for a proper meal after museum but still, highly recommended tour!!
October 2015
This was perfect. Bus picked us up on time - EARLY and we drove out to Stonehenge - arrived around sunrise and were able to walk among the stones. If that wasn't a great trip - add in Lacock with a great breakfast and then tour the Roman Baths. Everything was great.
September 2015
Being able to stand amongst the stones was worth the price and the very early departure. Our guide, David, was funny, enthusiastic and passionate about the historical sites and their conservation. The group was given plenty of time to take pictures at Stonehenge and at Bath. I never felt rushed at all. The only downside to the whole day was getting stuck in traffic on the way back to London and not having a toilet to use on the bus.
September 2015
Incredible Journey! Private Stonehenge is the only way! Bath is an incredible city to visit and Lacock is fascinating. Our Tour Guide David was simply outstanding with historical facts and had great humour in his dialogue. The best tour you could choose, really worth it!
Advertisement
Advertisement