Explore the dark side of Los Angeles on this Hollywood 'death tour,' a 2.5-hour multimedia bus excursion investigating the infamous homes and locations where the city's most famous stars met their demise. During your visit you'll check out well-known sites in Beverly Hills, Hollywood and the Sunset Strip where some of the world's most famous celebrities passed away. This macabre Los Angeles excursion, featured by both Anthony Bourdain's 'The Layover' and E!'s 'Hollywood Death Trip' is a great way to learn about the city's twisted past.
Highlights
2.5-hour Dearly Departed's Tragic History Tour of Los Angeles

Discover where Michael Jackson, River Phoenix and Whitney Houston spent their final moments

Learn about stalkers, celebrity-gangsters, addictions, murder and scandal as you pass by Hollywood's infamous spots
See almost 75 sites in one afternoon, making this tour the best bang for your buck
Don't miss this highly rated tour voted one of the '1,000 Things To Do Before You Die!'
Stop at the legendary cemetery and pay your respects to Marilyn, Natalie, Farrah and dozens more.

Why Our Insiders Chose This Tour
Hear actual 911 recordings and police interviews on this ghoulish tour. Enjoy a winning combo of humor and history throughout the ride from an operator considered an authoritative celebrity death source.
Recent Photos of This Tour
Dearly Departed: The Tragic History Tour of Los Angeles
What You Can Expect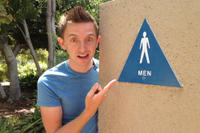 Take a deep dive into the sordid history of Los Angeles on the Dearly Departed tour, a 2.5-hour multimedia bus trip focusing on the tragic end of some of the city's most iconic celebrities. Anyone with a love for celebrity scandal or a dark sense of humor will appreciate this trip through the seamy dark side behind Hollywood's glamorous façade.
Begin your trip around midday from a location on Sunset Boulevard. Join your trip's guide, also known as the "Director of Undertakings," as you delve into the history behind decades of murder, scandal and good, clean fun. Once your trip, um, departs . . . you'll be regaled with plenty Hollywood horror stories from inside the comfort of your luxurious bus, also known as the "Tomb Buggy."
Over the course of your trip you'll cover more than 75 sites of interest. Though the trip's exact stopping points change from day to day, a few of the typical highlights include:
The infamous locations of the deaths of River Phoenix, Bela Lugosi, Michael Jackson and Whitney Houston




The grisly murder sites of Sal Mineo, Dominique Dunne, Rebecca Schaeffer and Bugsy Siegel




The hotels where John Belushi and Janis Joplin made their "last stay"




The setting for Sharon Tate's "last supper"




Scandalous locations from the lives of Chris Brown and Rihanna, Halle Berry and Hugh Grant
During your trip, you'll also have the chance to see crime-scene photos, hear 911 phone calls and review paperwork that the general public usually doesn't have a chance to see, adding further context to these tales of death and deceit.
You'll also visit the intimate cemetery where Natalie Wood, Farah Fawcett, Marilyn Monroe and other high-powered icons were laid to rest. Take a stroll through the grounds to pay your respects and to read their poignant and often humorous epitaphs.
Finish your trip back at your original starting point, where you can browse the Dearly Departed Gallery. Among the exhibits on display are unexpected memorabilia related to dead celebrities. Among the items you will see are pool tiles from the site where Rolling Stones drummer Brian Jones drowned, along with the Rolodex of Rock Hudson, which includes the phone number for Hollywood icon Elizabeth Taylor.

June 2016
The tour was fantastic. Brian our tour guide was excellent very informative and fun. Had a great time. Wished it was longer. I would definitely recommend it.
June 2016
you got to do this one !!!
June 2016
Richard was very informed and did a great job. Lots of detail and pretty gruesome in places.
June 2016
Quirky but interesting, with loads of facts and an excellent guide.
June 2016
This is the second time I've taken this tour. I really enjoy it and it's not gory or creepy. It covers a variety of people and places. I highly recommend it.
May 2016
A truly 'one off' experience! The guide is so well informed. So many interesting facts imparted in so short a time in such a unique manner. It took a little while for our English ears to adjust to the pace of the tour, but once they did, we just wanted more, and we were certain that our guide had lots more to give. Sad when we came to the end of our tour. We would certainly return for more, when, or if, we return to LA in the future. A great experience.
April 2016
April 2016
We had Brian as our tour guide, brilliant, fanstaic what a great tour guide, he was funny and made it really interesting. Found out lots of things about the stars visited grave would recommend this to everyone.
April 2016
Excellent tour. Brian was our tour guide, he remembered all our name, he kept all of us entertained the whole time, was very knowledgeable and intersting to listen to. I recommend that everyone should take this tour.
November 2015
This tour had lots of good information and will keep you engaged! I am glad we took advice from other reviews and booked this!
However, the tour did not start until 1:00 and that's what's printed on the sign they put out front everyday, even though the ticket said 12:00 so double check so you don't have to kill an hour!
Advertisement
Advertisement