Combine all the fun and celebrity glamor of Hollywood into one 9.5-hour excursion covering both a movie star homes tour and visit to Universal Studios Hollywood. Spend the first part of your day living like a celebrity, as you visit hotspots where the city's elite live, work and shop on a Hollywood star homes tour. Then head to Universal Studios Hollywood, going behind the scenes of a working Hollywood movie studio, and enjoying the thrilling on-site amusement park rides and fun-filled shows. Your combined excursion also offers optional round-trip hotel transport and a driver who will serve as guide.
Highlights
Universal Studios Hollywood and Movie Stars' Homes Tour
See the mansions of today's superstars and Hollywood's legends
Go behind-the-scenes at Universal Studios Hollywood where Hollywood movies are made
Learn the insider secrets from famous movies and TV shows
What You Can Expect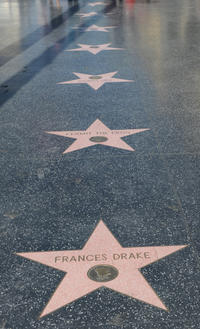 Live the Hollywood lifestyle for a day as you rub shoulders with Hollywood's A-List on movie stars home tour, then go behind the scenes at Universal Studios Hollywood for a movie studio tour and a wealth of thrilling rides and action-packed shows. It's the perfect chance to peek behind the curtain of life in the Hollywood fast lane.
Start your tour in the morning, leaving from either Grauman's Chinese Theatre or with a pickup from your Los Angeles hotel (if the option is selected). From there you'll proceed on an exploration of secluded hills and glitzy streets that host the mansions of Hollywood's biggest stars, and see where they eat, shop and hang out too.
Pass by the luxurious homes of famous celebrities like Phil Collins, Nicholas Cage, Steve Martin, Diana Ross, Richard Gere, Johnny Carson, Harrison Ford, Eddie Murphy, Barbara Streisand, Michael Douglas, Tori and Aaron Spelling, Hugh Hefner (the Playboy Mansion) and Peter Falk, plus many more.
Interested in Hollywood's old-school stars? You'll also visit the homes of famous legends like Jimmy Stewart, Lucille Ball, Fred Astaire and Marilyn Monroe. Then check out some of Beverly Hills', and Hollywood's, most iconic sights, including the Regent Beverly Wilshire Hotel, Rodeo Drive, the Sunset Strip, the Beverly Hills Hotel (the "Pink Palace") and the Hollywood sign.
For part two of your excursion, continue to Universal Studios Hollywood. Start your visit with a behind-the-scenes studio tour, allowing you first-hand insight into how movies are created. Then climb aboard some of the park's amazing range of theme-park rides, celebrating all your favorite movie and TV characters. Among the many rides on site are The Simpsons Ride™, Shrek 4-D™, Transformers™: The Ride 3D, plus plenty of entertaining stage shows. More details on the various amenities available at the park are listed in the Itinerary below. Conclude your trip at your original starting point.
Please note: this is a combo tour and your voucher will not be redeemed at Universal Studios Hollywood.
Itinerary
Rides, Shows and Attractions:

Transformers™: The Ride 3D:
An immersive, next generation thrill ride that blurs the line between fiction and reality. Fusing HD 3D media and flight simulation technology, this epic ride creates an experience unlike anything this planet has ever seen. Based on the popular movie franchise, this mind-blowing new Transformers™ adventure puts you in the middle of the ultimate war zone. Fight alongside Optimus and try to survive as you protect the Allspark from Decepticons® over four stories tall. Remember, the future of the human race is counting on you. Prepare for the greatest battle you'll ever ride. Transformers™: The Ride 3D.

Studio Tour:
Go behind-the-scenes where movies are made and where Hollywood's biggest stars work daily. Take the world famous Studio Tour for a fresh, behind-the-scenes look at moviemaking secrets. Experience the largest movie set street expansion in Hollywood history built with creative consultation from Steven Spielberg himself. See the sets from ABC's hit series Desperate Housewives and witness special effects used in blockbusters like The War of the Worlds, Universal Pictures' King Kong and The Fast and the Furious: Tokyo Drift.

King Kong 360-3D:
Your heart pounds. Your adrenaline flows. Your survival instincts are on overload. You're caught in the middle of a terrifying struggle between a 35-foot T-Rex and the 8th wonder of the world – King Kong. You've never experienced him this real before. Welcome to King Kong 360 3-D the world's largest, most intense 3-D experience. Here, you won't just see it, you won't just hear it: you'll feel it. It's 3-D to the next level. Terror has a new home: King Kong 360 3-D created by Peter Jackson.

The Simpsons Ride™:
Join America's favorite animated family as they take you on a wild and hilarious adventure on the Simpsons Ride. Ride alongside Homer, Marge, Bart, Lisa and Maggie as Springfield comes to life with action packed fun and excitement at every turn.

Revenge of the Mummy- The Ride:
Face heart-pounding special effects and shocks at every turn, plus raging mummy warriors, on a rollercoaster ride into the world of The Mummy!

Shrek 4-D™:
Join Shrek and Donkey in a stunning 4-D adventure to rescue Princess Fiona, with an extra dimension that lets you FEEL the action- right from your own seat! Four dimensions of thrills add up to one amazing experience.

Jurassic Park® - The Ride:
Survive a Jurassic jungle river adventure 65 million years in the making. Escape the gigantic and ferocious T-Rex and other dinosaur terrors, with only one way out... straight down an 84-foot waterfall in a raft!

WaterWorld® - A Tidal Wave of Explosive Action:
High-powered stunts, extreme action, death-defying feats and breathtaking pyrotechnics-all with you just inches away!

Special Effects Stages:
Don't miss our Special Effects Stage, where you'll learn the secrets behind the making of your favorite blockbuster movies. Become an expert in Hollywood movie-making as you learn about CGI, stop motion, motion capture, and 3-D technology

Universal's Animal Actors:
Come see what happens when the world's most talented animal stars take over the show! You're sure to laugh and be amazed at this live performance. Who knows, you may even co-star!
April 2016
Brilliant tour thouroghly enjoyable.
March 2016
it was a great tour, Loved it!
October 2013
November 2011
Great trip, both the bus tour and Universal were amazing. The home tour lasted two hours which was just enough and was a great way to see not only the houses but Hollywood in general. We had five hours at the park and considering it was a Saturday had more than enough time to do the rides before leaving. Great time, great tour, def do early in your trip as it will show you where to hang out in Hollywood.
September 2011
Enjoyed both tours especially Universal Studios although I booked as one tour it was actually two seperate tours so had to go on the stars homes tour first then when that arrived back at the office had to go in the office again and wait around for another b us to go to universal studios.
Would certainly recommend Universal Studios
Frances N United Kingdom
July 2011
Great day! The movie stars homes tour was fab, although we didn't see anyone famous. The guide was very charismatic and funny, and told us lots of useful and useless information!!
We had over 5 hours in Universal Studios which was actually more than enough time! Great!
Ze Y Canada
May 2010
the whole trip was kinda rushy. Wish the studio closes later and we could stayed longer
Lisa W United Kingdom
February 2010
We enjoyed our day. Our guide for the movie stars homes was very informative and made the experience very enjoyable.
Anne christine B United Kingdom
February 2010
Very informative, excellent tour guide.
Stevan C Australia
October 2009
Great tour and the guide was very good.
Advertisement
Advertisement