Travel to Jungfraujoch — Europe's highest railway station at a dizzying height of 11,333 feet (3,454 meters) — on this 9.5-hour day trip from Lucerne. A scenic coach drive via the Bernese Oberland delivers you to Lauterbrunnen for a cogwheel train ride. You'll wind through the Kleine Scheidegg mountain pass below the foot of the Eiger North Face. At the Top of Europe, explore the glaciated Ice Palace and enjoy World Heritage–listed views of the soaring Swiss Alps and Aletsch Glacier from the Sphinx Observatory.
Highlights
Full-day trip to Jungfraujoch from Lucerne
Enjoy a scenic drive through the magnificent Swiss Alps with your guide
Take the cogwheel railway via Kleine Scheidegg to Jungfraujoch - Top of Europe

Discover the UNESCO World Heritage-listed Jungfraujoch, home to Europe's highest railway station
Explore the Ice Palace and Sphinx Observation Terrace
Take in spectacular panoramic mountain views from your mountain vantage point
Tour includes round-trip travel by air-conditioned coach
Recent Photos of This Tour
Jungfraujoch Top of Europe Day Trip from Lucerne
What You Can Expect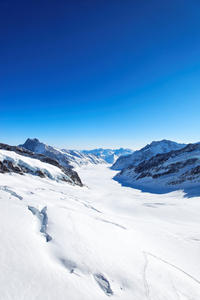 Start your day trip near the main train station in central Lucerne, where you'll meet your guide aboard the coach for the drive to Lauterbrunnen. The scenic journey winds below the impressive mountain peaks of the Bernese Oberland en route to your destination
in the UNESCO-listed wilderness of Switzerland's Bernese Alps.
On arrival at
Lauterbrunnen
, your guide accompanies you on a 50-minute cogwheel train ride to Jungfraujoch, Europe's highest-altitude railway station sitting 11,333 feet above sea level. Along the way, travel through the breathtaking mountain pass of Kleine Scheidegg, situated beneath the famous Eiger North Face.
Disembark at the Top of Europe and head to the Alpine Sensation — a round-tour subway opened to mark the centenary of the Jungfrau Railway. This latest attraction links the Ice Palace and Sphinx Observatory, where you can soak up panoramic views over Aletsch Glacier, Europe's longest glacier. On a clear day, look as far as the snow-capped peaks of France and Italy.
If you wish, purchase a snack or a warm drink at the on-site restaurant (own expense) before your return down the mountainside to the Alpine town of Grindelwald. Then hop aboard your coach for the return drive to central Lucerne where your tour concludes in the evening.
June 2016
MYW United States of ...
June 2016
A must have tour if you have not done so: not only you see the natural beauty of the country, but also how they work so hard to manage and preserve it no wonder people pay so much to spend time in the country. Our tour guide was an essential part of our great experience: not an easy daily tour to lead, but he did it so efficiently and warmly!

June 2016
Great tour, but the guide's accent was very hard to follow.
June 2016
Wow, it was great. Luckily, got clear weather and could see best views during journey and at the top...wonderful experience
June 2016
The experience taking the train up the mountain was great! The scenery was beautiful, the weather was great. Many excellent photo taking opportunity. However, the time up in the mountains was too short for us to experience everything. Would be great if there was more time.
June 2016
A really great day out. I was worried it would be a long day in the bus, but if you get on at Lucerne instead of Zurich, you minimise your bus travel time and get the most out of your day.
We had an awesome time.

June 2016
Great trip. The trip was very well organised. The guide was very informative. He would be ready to inform where to take snaps from 5 mins before the actual spot so that you could be ready with your cameras.
We had great cog wheel train ride from Lauterbrunnen to Kleine Schiedig. Our heart sank when it started raining. But to our utter astonishment, as we started climbing higher and higher, the rain turned into sleet and then snow! Snow in the middle of May.
The entire landscape changed from green to white in 30 mins! And we were yet to start our 2nd leg of the journey from Kleine Schiedig to Jungfrauhoch.
While we did not get to see views from the 3 stops that the cog wheel train made since there was a heavy wind and lot of snow flying around, when we reached the top of the mountain, we had our experience of being in subzero conditions with strong winds blowing with snow! And that was thrilling!
Marvelled at the ice sculptures in the ice palace. Be prepared - very crowded with a lot of people who try to click with their cameras keeping others out of the way and then rush to the next place by pushing through others.
The Lindt shop is nice. It's cheaper than duty free and the flavours and variety is more.
The ride back is nice too. While it was snowing at Jungfrauhoch and Kleine Scheidig, it was serenely green although wet till Grund.
Lovely experience and good ride!,
June 2016
This tour was awesome! One of the best highlights of my 7 week tour of Europe. We had a great tour guide who managed the group well, was really helpful and had some great stories. Plenty of time to look around once up at Jungfrau. An excellent tour. Do it!
June 2016
I really love this one day tour, really worth it and tour guide also take good care all of the member inside this group.everything was perfect and highly recommended.
June 2016
I really love this one day tour, really worth it and tour guide also take good care all of the member inside this group.everything was perfect and highly recommended.
Advertisement
Advertisement