Start your Spanish sojourn in a stress-free way by booking a shared arrival transfer from Adolfo Suárez Madrid–Barajas Airport to your private accommodation. This economical and efficient option ensures your vacation gets off to an enjoyable beginning and is available 24 hours a day, 7 days a week.
Highlights
Madrid Barajas Airport Arrival Shuttle Transfer: Airport to Hotel

Pre-paid shared transfer from airport to hotel

Stress-free arrival in Madrid

Transfers operate 24/7
What You Can Expect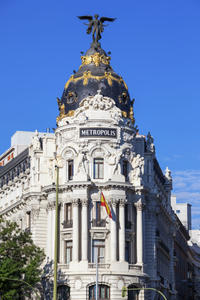 After your plane touches down in Madrid, simply greet your courteous driver in the arrivals lounge and climb aboard your comfortable, air-conditioned vehicle, Relax during the journey to your accommodation in Madrid and feel relieved to have avoided the hassle of car rental and crowded taxi ranks.
Simply enter your details when you book, pay in advance, and then present your driver with your voucher on arrival. The service is available 24 hours a day, 7 days a week, so it doesn't matter what time your flight arrives.
June 2016
After I realised what terminal I was in, it was pretty easy to find the shuttle representative. The shuttle driver very kindly took me to the door of where I was to stay, which was in a mall despite the horns blaring. It would have been hard for me to understand where I was to go without his assistance.
June 2016
This tour was great! I they were on time for pick up at my hotel. On the way to the airport I realized I had left my backpack checked at the hotel. They called the hotel, took me bak to the hotel and back to the airport. I paid for another airport trip but was grateful they were able to help me.
May 2016
The airport information desk sent me on a wild goose chase, but once I connected with the shuttle service everything was great. I am so happy I booked with them!
May 2016
On time, professional service. Excellent vehicle.
May 2016
Very handy and stress less way to be introduced to Madrid.
Brian O New Zealand
May 2016
Very well organised,right to our hotel.

Nelly United States of ...
April 2016
I really liked this service. Only thing was that it was hard to find the representative at first. Confirmation tells you depending on the terminal, the exact meeting point. It was not like it stated but was able to find them after asking the help desk. Other than that, driver was really nice!

April 2016
Pick up on time and helpfull driver. Nice bus and very comfortable.
April 2016
This worked very well for me, although I had to ask information for the contact, who was sitting down looking at his computer. Once he was pointed out to me, all worked very well, and I would take the shuttle transfer again.
April 2016
It was easy to find the meeting place and after perhaps ten minutes of waiting, no one else showed up, I had my ride to the hostel. The driver even politely brought my suitcase to the door of the hostel.
Advertisement
Advertisement