547 Reviews
Location:

Madrid, Spain

Duration:

4 hours

(approx.)
Enjoy Spain's legendary nightlife and mouth-watering tapas culture during this 4-hour, small-group walking tour in Madrid. Follow your expert foodie guide as you trace the typical evening rituals of your average Madrileno, stopping along Madrid's hard-to-find side streets for snacking at some of the city's incredible array of tapas bars. You'll come away from your evening with a renewed appreciation for the lively people and tantalizing food and drink on offer in the Spanish capital. This small-group walking tour, limited to just 8 guests, also includes visits to four bars, a drink and tapas at the first bar and language assistance and advice when ordering.
Highlights
Evening walking tour of Madrid's tapas bars and restaurants
Visit four typical bars and restaurants
First drink and tapas free
Insightful commentary about Madrid's history and traditions
Entertaining and knowledgeable local guide, who can provide assistance with language and translation when ordering food and beverages
Small group tour with a maximum of eight people
Recent Photos of This Tour
Madrid Tapas Night Walking Tour
What You Can Expect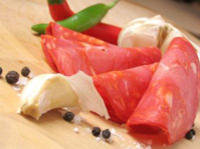 Get a taste for the lively tapas culture and raucous nightlife in Madrid, Spain's capital of commerce and cuisine, during this 4-hour, small-group walking tour to the city's many tapas bars, limited to just 8 guests. Over the course of your tour, you'll get a chance to taste a variety of delicious regional foodstuffs from across the country, learning about the city's unique culture and rituals as you go.
Begin your evening at 7 or 8pm (depending on the tour option selected) in front of the city's famous Statue of the Bear (Oso y Madrono) located in Madrid's Puerto del Sol area. Meet your guide, who will help explain the traditions of Madrid's famous eating and drinking culture, help translate when ordering and provide suggestions of the best local specialities.
During your tour, you'll stop by four different bars to sample a variety of food and drink. One drink and a tapas is included at your first stop, after which you can choose how much or how little you'd like to purchase to consume at the subsequent stops. A satisfying night out typically costs around 30 to 35 euros per person. Along the way you're likely to taste local specialities like chorizo in cider, Galician octopus, Asturian cider or Andalucian sherry, among other favorites. Take a look below for a sample itinerary of your trip.
Finish your evening at your fourth tapas bar or restaurant, after which you'll make your own way back to your hotel or talk to your guide, who can help arrange a taxi (at your own expense).
Itinerary
First stop:
An authentic Asturian bar, frequented by Spaniards of every age and description. A great place to kick off the evening trying their specialties of cabrales (blue cheese), chorizo and cider, which is poured in a very original way!
Second Stop:
A typical, very traditional "fino" or Sherry bar. This hostelry has changed very little in the last century with standing room at the bar or seating at wooden tables at the back. The bar is complete with the authentic oak sherry casks. "Fino" and "Manzanilla" sherries of various hues and tastes are served by the glass or from bottles filled directly from the kegs. Drinks come with complimentary olives or bread sticks.
Next stop:
This intimate local bar gives you a real taste of Madrid, with bulls' heads on the wall set off by various football shirts, and sawdust on the floor where locals deposit their olive pips before a final clear up at the end of the night. On the bar there is a huge selection of "tapitas" and "pinchos" (similar to canapes). Beside the bar is a model ship full of prawns which are usually provided as your complimentary "tapita" with drinks.
Final stop:
A very popular bar/restaurant serving wonderful "tostadas" and great salads, meats, cheeses and Tapas. This is a fantastic eatery with very good quality, no nonsense food and a great atmosphere with orders being shouted from waiter to waiter to bar to chef!
After this the night is yours! With the largest density of bars and restaurants per square meter in Europe, Madrid is famed for its vibrant nightlife. Even at 4 o'clock in the morning the streets are teeming with revelers, some only part way through their night out, others going to partake of the traditional "chocolate y churros" (gloopy hot chocolate and deep-fried doughnut twists) before bed. Madrid is not a place to sit back and watch the world go by, but rather somewhere you should throw yourself into the melee!
THE ABOVE ITINERARY IS AN EXAMPLE ONLY AND SUBJECT TO CHANGE.
Randall W USA
January 2016
This was a wonderful tour and a great introduction to Madrid! Marian was a wonderful tour guide and she went above and beyond expectations with our tour. I would recommend this tour to everyone who doesn't mind staying out a little past midnight!!!
January 2016
Have to repeat: James is good!!!
We were skeptical a bit about this tour after seeing that extra expenses will be needed. Something around 30-35 eur per person. We haven't read all the info just a couple of hours before the tour.
Eventually, James crushed all our skepticism and we spent 20 eur per person extra.
As the tour guide, he was responsive, happy to challenged, and extremely enthusiastic even after all those tour he already had.
January 2016
We really enjoyed the Tapas tour! It was a perfect mix between learning about the tapas culture and history of the city. We would highly recommend.

January 2016
Loved it! Murium sp? was just lovely.
December 2015
James was the best! Highly recommend ! One of our best tours! Ask for James!
December 2015
EXCELLENT Tour. You get to try a lot of good foods, get a good amount of history and most importantly, learn how to do tapas in Madrid. I recommend doing this tour the first couple days of your trip.
December 2015
Great way to start your stay in Madrid. James was fun and informative. I would not have stopped in these Tapa bars without this tour, but would visit them gain if and when I make it back to Madrid. This is a great way to start your stay in Madrid since he moves around to various places that it will familiarize you your first night in.
December 2015
Tapas and alcohol, repeat. Very informative as well
November 2015
The walking tour was fantastic. James was very friendly and funny. He took our small group to places we would never have found on our own. We tasted a variety of delicious food, some things I personally would never have been brave enough to order. Our group stayed together for more than four hours and included people from all over the world. This was a 5 star tour !!

November 2015
WOW!!!!!!! this was once again amazing, we ate so much that it did not matter we kept on eating and eating.. and our guide James is very welcoming, warm, informative and just a great guy who loves what he is doing!
Advertisement
Advertisement