Enjoy Spain's legendary nightlife and mouth-watering tapas culture during this 4-hour, small-group walking tour in Madrid. Follow your expert foodie guide as you trace the typical evening rituals of your average Madrileno, stopping along Madrid's hard-to-find side streets for snacking at some of the city's incredible array of tapas bars. You'll come away from your evening with a renewed appreciation for the lively people and tantalizing food and drink on offer in the Spanish capital. This small-group walking tour, limited to just 8 guests, also includes visits to four bars, a drink and tapas at the first bar and language assistance and advice when ordering.
Highlights
Evening walking tour of Madrid's tapas bars and restaurants
Visit four typical bars and restaurants
First drink and tapas free
Insightful commentary about Madrid's history and traditions
Entertaining and knowledgeable local guide, who can provide assistance with language and translation when ordering food and beverages
Small group tour with a maximum of eight people
Recent Photos of This Tour
Madrid Tapas Night Walking Tour
What You Can Expect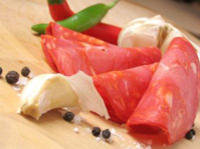 Get a taste for the lively tapas culture and raucous nightlife in Madrid, Spain's capital of commerce and cuisine, during this 4-hour, small-group walking tour to the city's many tapas bars, limited to just 8 guests. Over the course of your tour, you'll get a chance to taste a variety of delicious regional foodstuffs from across the country, learning about the city's unique culture and rituals as you go.
Begin your evening at 7 or 8pm (depending on the tour option selected) in front of the city's famous Statue of the Bear (Oso y Madrono) located in Madrid's Puerto del Sol area. Meet your guide,
who will help explain the traditions of Madrid's famous eating and drinking culture, help translate when ordering and provide suggestions of the best local specialities.
During your tour, you'll stop by four different bars to sample a variety of food and drink. One drink and a tapas is included at your first stop, after which you can choose how much or how little you'd like to purchase to consume at the subsequent stops. A satisfying night out typically costs around 30 to 35 euros per person.
Along the way you're likely to taste local specialities like chorizo in cider, Galician octopus, Asturian cider or Andalucian sherry, among other favorites. Take a look below for a sample itinerary of your trip.
Finish your evening at your fourth tapas bar or restaurant, after which you'll make your own way back to your hotel or talk to your guide, who can help arrange a taxi (at your own expense).
Itinerary
First stop:
An authentic Asturian bar, frequented by Spaniards of every age and description. A great place to kick off the evening trying their specialties of cabrales (blue cheese), chorizo and cider, which is poured in a very original way!
Second Stop:
A typical, very traditional "fino" or Sherry bar. This hostelry has changed very little in the last century with standing room at the bar or seating at wooden tables at the back. The bar is complete with the authentic oak sherry casks. "Fino" and "Manzanilla" sherries of various hues and tastes are served by the glass or from bottles filled directly from the kegs. Drinks come with complimentary olives or bread sticks.
Next stop:
This intimate local bar gives you a real taste of Madrid, with bulls' heads on the wall set off by various football shirts, and sawdust on the floor where locals deposit their olive pips before a final clear up at the end of the night. On the bar there is a huge selection of "tapitas" and "pinchos" (similar to canapes). Beside the bar is a model ship full of prawns which are usually provided as your complimentary "tapita" with drinks.
Final stop:
A very popular bar/restaurant serving wonderful "tostadas" and great salads, meats, cheeses and Tapas. This is a fantastic eatery with very good quality, no nonsense food and a great atmosphere with orders being shouted from waiter to waiter to bar to chef!
After this the night is yours! With the largest density of bars and restaurants per square meter in Europe, Madrid is famed for its vibrant nightlife. Even at 4 o'clock in the morning the streets are teeming with revelers, some only part way through their night out, others going to partake of the traditional "chocolate y churros" (gloopy hot chocolate and deep-fried doughnut twists) before bed. Madrid is not a place to sit back and watch the world go by, but rather somewhere you should throw yourself into the melee!
THE ABOVE ITINERARY IS AN EXAMPLE ONLY AND SUBJECT TO CHANGE.

June 2016
Excellent insight into how it is done. James was a very infomative guide.
June 2016
I highly recommend the tour to anyone going to Madrid! James is great and is as advertised in these great reviews. I would recommend going on the tour within the first day ok two of arrival because he provides you with so many helpful tips about restaurants and the city.

June 2016
Tour was fun, food and wine was great, people were friendly, tour guide was very good. Would definitely recommend this tour to others
June 2016
June 2016
Our tour guide James gave us a real insite into what Tapas is all about and Madrid life and history in general, with lots of witty, funny annicdotes along the way. A truly fun experience which we highly recommend - you will love it!

June 2016
Really enjoyed this. We were sceptical in meeting our Scottsman guide James, but as usual the Scot was a great guide and bloke and not short of a joke or two. The food was exceptional matched with drinks. The cost will be about $30 to $40 Euro on top of costs of the tour if u eat and drink like a kiwi
June 2016
James was great. Would do it again.
June 2016
The tour was excellent and good value. The guide gave a great personal perspective and we all got to know a few people. I thought when I saw that only the first tapas and drinks were included that it might come out expensive, but it didn't.
June 2016
For my youngest sister's 30th we went to Madrid and for our last night we booked this tour. With paying extra on top to sample all that our guide JAMES could offer in local Tapas, it is absolutely worth it...... I would book this tour again if we return to Madrid as I am certain we will receive better Tapas this way than doing it of our own accord, unless of course you speak good Spanish and / or know the area etc well..... and we do not!.
Thoroughly great booking :

May 2016
We booked this trip for our first night in Madrid and it was a great way to start a holiday - full of anticipation at what the night would hold and everyone in high spirits. James, the guide, is English but has lived in Madrid long enough to know where to go, what to eat and drink and what the local customs dictate so he's a great advocate of adventuring and trying new things. Thought the trip a little expensive at first but James delivers fabulous value for money, orders all the food and drinks himself and brings them to you, as well as the information and knowledge he imparts, and handles the kitty backed up with receipts - all the stuff which is hard work for anyone who doesn't speak Spanish or know what things are called. When James leaves you in the last bar after a trip of at least 4 hours, just check on the prices before you cary on drinking there - probably best to leave with him and find another one since there are so many. Thanks, James, for a great night - well worth a gentle hangover the following morning!
Advertisement
Advertisement