Enjoy a smooth and stress-free sojourn in Spain's captivating capital with a Madrid Tourist Travel Pass. Use all public transport services within the region during your selected period of validity; select from 1,2, 3, 5, or 7 day passes in order to maximize your time in Madrid. Choose to enjoy unlimited travel in either Zone A or Zone T, depending on your cultural interests; in Zone A, peruse the entrancing exhibitions of Madrid's renowned museums and see some of the city's most legendary landmarks. In Zone T, venture to ancient cities like Toledo and explore the colonial majesty of Guadalajara.
Highlights
Explore the capital of Spain with this Madrid tourist card
Unlimited-use public transport Madrid pass
Choose Zone A for all central Madrid metro, bus, suburban train and light rail services
Choose Zone T to include Toledo and Guadalajara
Choice of 1, 2, 3, 5 or 7 day passes
Recent Photos of This Tour
Madrid Tourist Travel Pass
What You Can Expect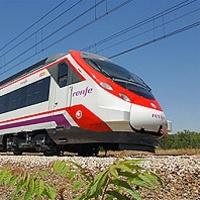 Explore the sparkling city independently and according to your own itinerary with a Madrid Tourist Travel Pass. With your card, receive a comprehensive city map and instructions on how to use public transport systems. Use the provided information to tailor your itinerary and ensure you see all of the attractions that capture your interest.
Please see the list of public transport systems included in each zone below:
Itinerary
Zone A
•
Underground - All metro lines within the zone
•
Urban Buses- All EMT routes
•
Suburban Trains - All RENFE suburban trains within the zone
Zone T
•
Underground - All metro lines within the zone
•
Urban Buses - All EMT routes
•
Interurban Buses - All lines of Regular Passenger Public Transport by road, within this zone
•
Suburban Trains - All RENFE suburban trains within the zone
April 2016
Well worth it and good value

April 2016
This was a great idea to the travel pass. When I arrived to Madrid, I did not have to look for taxis, instead, went directly to the metro. The service staff was helpfulll anwering my questions. I did not have any problem using the travel pass. I recommend to buy it
March 2016
Purchasing the Madrid 5 day travel pass allowed us to take the bus and metro throughout Madrid. It was great using the public transportation since Madrid is a very large and diverse city. We saw the Austria section, the Arab section, and the historic sites of Madrid.
December 2015
December 2015
I got the five day pass since I was in Madrid for a few days. I used the metro quite a bit so it was worthwhile. Didn't have to worry about getting new passes for each route. Best use of it came on Clasico day match day as metro stations were packed and I didn't have to waste time getting a ticket. I got Zone A and that covered all the places I needed to go to.
December 2015
Madrid is a wonderful city with plenty to see and do. Brilliant trip ,made so much easier with the Travel Pass.
November 2015
November 2015
October 2015
easy, convenient and trouble free. we mainly availed metro. fantastic.
similar to london. great experience.
September 2015
Metro access and museum entry passes worked perfectly
Advertisement
Advertisement