Enjoy an enriching cultural experience on a 1.5-hour tour of Madrid's Prado Museum with a private guide. Sail past the long lines and crowded entrance hall at Madrid's immensely popular Prado Museum with a priority access pass. Tour the museum with a private guide in order to maximize your cultural experience; admire artistic masterpieces by the likes of Velazquez; and gain fascinating insight into the history and cultural significance of the artworks.
Highlights
1.5-hour private tour of Madrid's Prado Museum led by a knowledgeable guide
Skip the line with your priority entrance ticket and head straight inside the Prado Museum
Learn about King Charles III who commissioned the building to be built in the late 18th century
See masterpieces by influential European artists like Hieronymus Bosch and Fra Angelico
Admire Velazquez's Las Meninas painting, and discover why it's one of the most talked-about works in Western art
What You Can Expect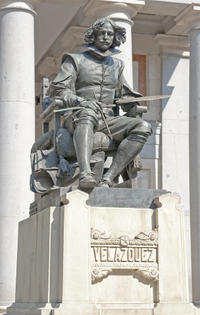 Greet your private guide outside of the Prado Museum and immediately immerse yourself in the resonant culture within. Admire the neoclassical splendor of the building then glide past long lines of tourists awaiting entry with your priority access pass and begin discovering the 9,000 paintings and sculptural arrays that reside within.
Hear engaging tales about the museum's history from your guide as you stroll through artfully lit rooms replete with artistic masterpieces. Admire Velazquez's renowned Las Meninas and marvel at pieces by Italian pioneers such as Fra Angelico and Tinteretto. Gain insight into the stylistic features of periods like Renaissance and Baroque and absorb the aesthetic beauty of paintings by Dutch artist Hieronymus Bosch.
Bid farewell to your guide inside the museum after a 1.5-hour tour and continue to explore independently if you wish to.

ICinFL United States of ...
April 2016
We were able to wedge this into a 1 1/2 hours between other tours and our guide was very flexible. We hit it right when it was not very busy right before it opens for free in the evenings for locals and it was perfect timing. Our guide was wonderful and picked just the right pieces and commentary to leave an impression. Especially neat was her explanation of the changing perspective of a table in a work, as you move around the gallery.
September 2015
The tour guide was excellent and we enjoyed the Prado very much.
June 2015
We only had 24 hours in Madrid with a requirement to see the great paintings of the Spanish School in the Prado. We were very happy to have booked the Skip the line tour with Marie. Marie was well informed, delightful and had been guiding Prado and other museum tours for over 25 years. Her stories were fun, lovely sense of humour and managed us around the plethorah of people to see what we wanted to see. The bonus for us was the 10 Picassos which were on exhibition from Basel. I would recommend this tour to anyone who specifically is timebound and wants to see specific galleries in the Prado.
June 2015
Maria was fantastic, so knowledgeable. she taught me things about the paintings I never knew. the Prado is an amazing art collection, don't miss it if you are in Madrid and higher a guide like Maria to teach you about the art. Would do it again in a heartbeat.
June 2015
The tour guide was very knowledgeable about both the art, and the best way to navigate the collection. We saw so much in two hours, much more than we would have if we had wandered around on our own.
August 2014
She was amazing - our tour guide ties different periods of art history together explaining the various influences certain artist la had on each other and on specific movements - she was the best! Strongly recommend her.
July 2013
I highly recommend this for anyone traveling from another country. Cutting to the chase in regard to the highlights of the facility are nice whenever time is an issue. The tour guide knows exactly what major highlights to show you in a timely fashion and is wonderful at knowing the history.
August 2015
Our very knowledgeable guide not only escorted us to the highlights of the museum but set the paintings in their historical context and discussed why each was important.
March 2015
Our guide focused the tour on the masterpieces. He provided a deep knowledge of both the painting and the artists
September 2015
It was okay but we couldnt understand much our guide. He was nice but his english articulation was not so good. He did take us to the most important pieces of the museum and did his best to speak clearly, but sometimes, it was hard to understand.
Advertisement
Advertisement