Tour code:
2140IMPERIALWINE
Discover the medieval majesty of Toledo, once home to the revered artist El Greco, on a full-day tour from Madrid. Delve into the rich cultural tapestry of the city and discover the influence that Christian, Muslim and Jewish religions have had on the architecture. Enjoy a day of stunning sights like the Cathedral of Saint Mary of Toledo and the Sinagoga de Santa Maria La Blanca. At lunchtime, opt to explore the city independently or enjoy a delicious Spanish lunch prepared in a recommended restaurant, and then venture to a local winery to pleasure your palate with various samples.
Highlights
Day trip to Toledo from Madrid
See Toledo's most important historical and cultural landmarks with your guide
Highlights include Primate Cathedral of Saint Mary of Toledo, Church of Santo Tomé and Sinagoga de Santa María La Blanca
Learn about the famous painter El Greco and discover Toledo's blend of Christian, Muslim and Jewish influences
Admire some of the most pristine Gothic architecture in all of Spain
Wine taste at a local winery and visit a local mosque
Upgrade includes a typical Spanish lunch
What You Can Expect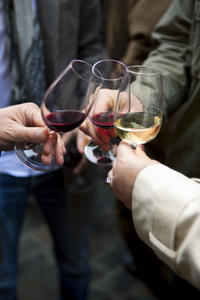 Greet your knowledgeable guide at a central Madrid location and climb aboard a comfortable, air-conditioned minivan for the scenic 1-hour journey to Toledo. Get acquainted with the history of the UNESCO World Heritage-listed site as your guide offers insight into one of the oldest cities in Europe.
On arrival, disembark to admire the Gothic grandeur of Primate Cathedral of Saint Mary, a colossal 13th-century structure that exudes architectural grace. Next, visit the 12th-century Church of Santo Tomé and appreciate one of El Greco's most famous paintings within; hear of the inspiration behind The Burial of the Count of Orgaz, and then continue to Sinagoga de Santa Maria.
Observe the interesting arches that comprise the Jewish place of worship, and then venture to the beautiful Mosque of El Cristo to see yet another architectural style; hear of the city's Muslim history on a guided tour and relish the decorative beauty inside of the building.
Depending on which option you selected, spend some leisurely free time exploring Toledo independently or make your way to an esteemed eatery for a traditional Spanish lunch. See the Itinerary section for a sample menu.
Reconvene with your guide and group at a pre-arranged departure point and head to a local wine cellar to taste some of the region's finest wine. Savor the robust flavor of three wines and then return to your vehicle for the short journey back to Madrid.
Itinerary
Sample Lunch Menu (optional)
Enjoy a Spanish lunch with your group at a local restaurant (if option is selected)
Tourist Lunch
Vegetable stew, veal with green beans and French fries, and Vanilla ice cream with fruit salad for dessert.
*Beverages not included
Gastronomic Lunch
Appetizers and Castilian tapas, roasted Lamb with vegetables, and truffle cake with ice cream for dessert. Served with wine, mineral water and coffee.
October 2015
We booked a small group tour but because nobody else showed up, the four of us friends enjoyed a private tour with our guide, Marta. We weren't that interested in the winery so we spent the entire day in Toledo instead. The gastronomic lunch of roast lamb was excellent. Toledo deserves a full day. The Cathedral is spectacular and the views stunning. Marta spoke beautiful English, was knowledgeable, funny and a pleasure to be with. She made the day special.
WILLIAM D W USA
September 2015
The guide was great, I wish the small group would have been less than 15 pp not 20 pp. the tour was great wish I had done full day in Toledo as there is so much see and do. Include the zip line across the river would have been great
August 2015
August 2015
We were extremely fortunate because we were the only ones who showed up for this small group tour, so we ended up with a private tour. Our guide, Marta, was wonderful. So smart, passionate and informative and we learned so much about the history of this interesting Spanish city. We also really enjoyed the visit to the vineyard/winery and the accompanying wine tasting. I highly recommend this tour which I think would've been equally as good if there were a few other people in the group.
August 2015
Small English speaking only group of 14 traveling in small coach was extremely comfortable. Our guide Jorge did a great job providing a historical background of the Lamancha region and Toledo in particular. Walking Toledo was a little challenging in 100 degree F heat, but guide was patiently accommodating to the group's speed. Despite the weather, Toledo was very interesting and the interior of the Cathedral must not be missed. In my opinion, equally spectacular as St. Peter's in Rome. Did lunch on our own at Scorpion Bar/Grill. Much cheaper than lunch option and food was wonderful. Our teen regrets not doing the zipline across the river, something to consider for others. Wine tasting was basic vineyard tour followed by 3 wine tastings and opportunity to purchase. Tour was nice finish to the day and did not limit what we needed to see in Toledo. Highly recommend.

June 2015
Great tour - the guide was wonderful, informative....small group, winetasting....couldn't have been better.
June 2015
This tour was amazing! Great tour guide!
Winery host and tour was incredible !
June 2015

June 2015
June 2015
Advertisement
Advertisement