Discover the incredible landscape and hidden sightseeing gems along the road to Hana during this 9-hour, small-group sightseeing excursion by deluxe limo-van. This iconic Maui roadway offers plenty of twists and turns, plus an amazing wealth of attractions and activities. Stop for pictures above the towering lava cliffs, explore a tropical garden, swim in the crystal-clear pool below a waterfall, and dig into an optional Pacfic-Rim style lunch served on linen tablecloths. A guide, light breakfast, chilled drinks entrance fees and round-trip hotel transport are also covered.
Highlights
Small-group, 9-hour luxury Road to Hana tour

Travel in complete comfort in a deluxe limo-van with no more than eight people

Visit all of the main sights on the Road to Hana including the Hana Tropical Gardens and nursery (if PICNIC options is selected), Kaumahina State Park and the village of Ke'anae
Enjoy ample free time to swim, sunbathe and relax in tropical paradise

Dine on a delicious Pacific Rim lunch and a light breakfast
Learn about Hawaiian culture and history from your professional guide

Recent Photos of This Tour
What You Can Expect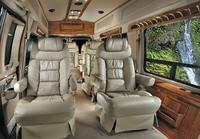 The Road to Hana is one of Maui's most famous attractions. On this 9-hour, luxury small-group tour, you'll be able to experience the road and all of the sights along the way at a relaxed pace and in total comfort. Tour this famous area in a deluxe, air-conditioned luxury limo-van with your professional guide and a group of no more than eight people, ensuring a more personalized experience.

Your day begins with complimentary pickup from your hotel in Maui and a light morning snack in Pa'ia to fuel up for your paradise adventure. Then, embark on your journey along the Road to Hana, where photo opportunities abound. You'll make several stops along this spectacular coastal drive including Kaumahina State Park, offering splendid views of rugged lava sea cliffs; Ke'anae, a quaint Hawaiian village with peaceful taro fields; and Waikani Falls, glistening with fresh mountain rainwater.

The scenic road leads, of course, to Hana. The village of Hana is isolated from the rest of the island and is known for being the last undeveloped tropical paradise on Maui. Explore the village and stop at the Hana Tropical Gardens and nursery (if PICNIC option is selected) for an exclusive tour (included) and learn about the native Hawaiian people, their culture and land.

After traveling through a scenic tropical rain forest, delight in a delectable Pacific Rim lunch served on linen tablecloths -- not your average deli-style lunch! Your lunch will include grilled chicken, fresh ono and much more (see the Itinerary section for a sample menu). Following lunch, you'll have plenty of time to stroll, swim, sunbathe or just relax and enjoy the tropical paradise.

The return from Hana will be at a 'Maui-style' pace -- leisurely with plenty of stops. Bring your bathing suit and a towel to capture a lifetime of memories of swimming in a crystal- clear, freshwater pool under a cascading waterfall. In addition, the afternoon return journey will take you to Ho'okipa, giving you a glance at Maui's world-class windsurfers. Arrive back at your Maui hotel in the early evening.
Itinerary
Pacific Rim lunch menu:
Choice of Southpointe and Pacifica main course:
Grilled herb-marinated chicken breast
Kula mixed organic greens
Roasted corn and black bean relish
Buttermilk ranch dressing and a roasted garlic tortilla
Lightly blackened 7-spice seared ono
Kula organic greens
Black olive and caper relish
Wasabi aioli spread and a sundried tomato tortilla
Accompanied with:
Fresh garden vegetable pasta salad with basil pesto vinaigrette
Chilled Maui Gold pineapple
Triple-chocolate fudge brownie with toasted Hamakua-grown macadamia nuts
*Vegetarian main course substitute:
Lettuce wraps filled with veggies
Roasted corn and black bean relish with a Maui herb and garlic vinaigrette dipping sauce
Lunch is elegantly served on linen tablecloths with linen napkins, crystalline plates and flatware, and includes tropical island fruit juices and bottled water.
Or
Upgrade to the Hana Ultimate option which includes run-of-the-menu breakfast at a local cafe in Paia and a luncheon served at the Travaasa Hana Hotel.
Breakfast Menu:
Mambo Omelette: 3 egg omelette filled with bacon, sausage and cheddar cheese. Served with focaccia toast.
Classic Pancakes: 2 pancakes served with syrup and butter.
Mambo Fruit Bowl: fresh sliced fruit, yogurt and granola.
Plantation Breakfast: 2 eggs, bacon, sausage, black beans and homefries
Breakfast Burrito: bacon, scrambled eggs, black beans, rice and cheese.
Breakfast Quesadilla: ham, scrambled eggs and cheese.
Luncheon Menu (Includes one appetizer, one main course and dessert):
Appetizers:
Ahi Poke Tini: Local Ahi, Scallions, Roasted Kukui Nut, Alae Salt, Wakame Seaweed, Nahiku Chilies, Aloha Shoyu
House Guacamole: Local avocado, Red Onion, Sweet Potato Chips
Kula Baby Romaine: Caesar dressing, Croutons and Parmesan cheese
Main Course (Includes Iced Tea, Coffee or Soda):

Gourmet Free Range Burger: Grilled House Made Free Range Burger, Haiku Tomato, Thinly Sliced Red Onion, Local Lettuce, Hand Cut Fries.
Grilled Chicken Club: Honey Buttermilk Bread, Haiku Tomato, Local Lettuce, Old Smoke House Bacon, Hana Avocado, Cilantro Aioli, Sweet Potato Chips.
Grilled Vegetable Pita: Roasted Sweet Peppers, Zucchini, Japanese Eggplant, Kawari Sprouts, Local Avocado, Spicy Chipotle Mayonnaise.
Ka'uiki Spiced Fish Taco: Shredded Jack Cheddar, Heirloom Tomato, Avocado, Napa Cabbage, Sour Orange Aioli, Sweet Potato Chips.
Desert:

June 2016
IT STARTED OUT WITH THE TOUR GUIDE WAS ALREADY THERE AND WE WERE 10 MINUTES EARLY!!! IT WAS A WONDERFUL TRIP AND WE TRULY ENJOYED THE WHOLE EXPERIENCE THE WEATHER WAS WONDERFUL AND SO WAS OUR DRIVER/TOUR GUIDE. WOULD LOVE TO GO BACK AGAIN

June 2016
I wrestled with booking a tour or driving the Road to Hana...this tour was the right decision. This is more than getting to Hana...it's about the journey and all the views. This tour allowed me see the views instead of worry about the road. Our guide, Surfer Sue, was in a word, EPIC! She offered increadible information about Hawaiian culture and history, botany and of course, surfing. We stopped in Paia for breakfast before heading out on the Hana Highway. We stopped at Ho'okioa beach to check out the view and the surfers. Lunch at the Hana Hotel was great and fueled us for our return trip. We stopped along the way for photo ops and just took in the specatular views. Even go the chance to swim in one of the waterfall pools...what an amazing experience. Definitely recommend this tour!
May 2016
Totally awesome!! We had the best guide ever! Take this tour!!
April 2016
Our tour guide Melanie was awesome!!!
April 2016
The tour was wonderful The van was comfortable and the driver was professional and courteous. I would definitely recommend this to others and will likely do it again the next time I go to Maui.
April 2016
Les took very good care of us and was extremely knowledgable about Maui. We highly recommend this tour,
April 2016
Comfortable seats and VERY knowledgeable driver/guide. Highly recommend this trip.
April 2016
March 2016
It was a very excellent way to see a part of Maui we would not have seen had we had to drive. Information given by the tour guide was excellent and beneficial.
February 2016
There were 4 of us in our group and we were pleasantly surprised to see that we had the van and tour all to ourselves. Sue, our guide/driver, provided a superior wealth of knowledge and history about the island, early settlers, indigenous people, flora and fauna. She was willing to stop at any time for photos and seemed to know everyone along the way. The continental breakfast was great and picnic lunch with white linen table cloth provided a nice break. The van was comfortable and provided a smooth ride through the winding roads. I would highly recommend this tour.
Advertisement
Advertisement