Viewing All 4 Photos
Certified photos by travelers like you. What's this?
August 2012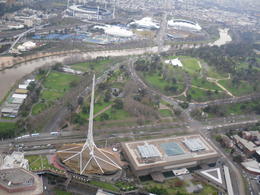 Not very clear, despite being a lovely day. This is the Arts Theatre below with the spire where the Australian Ballet was performing I went to their performance of Onegin which was lovely. The oblong building tho the right of it is an exhibition hall where I saw the paintings of Napolean.
August 2012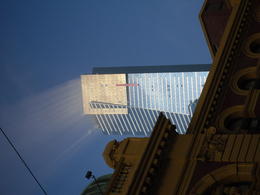 Beautiful day and the sun reflected off the gold plated windows. Amazing. Loved it. Great history behind it too. I was walking up Flinders street, I think, and noticed what the bus driver had told us about.
Advertisement
Advertisement