Don't guess where the hottest clubs in Miami are. Get this Miami Party Pass and enjoy instant access to all the clubs in the program. There are no lines and there's no waiting. Just get the pass and visit the clubs within seven days, depending on the type of pass selected. Also, receive a "Where to Party" handbook listing the best parties of the week, plus the types of music and crowd at each club. Special privileges and offers plus one free drink at selected nightclubs included.
Highlights
Miami Party Pass: Unlimited Entry to Top Miami Clubs
Receive a "Where to Party" handbook
No more guessing "where to party"
Miami Nightlife Pass is valid for up to 7 days of partying
What You Can Expect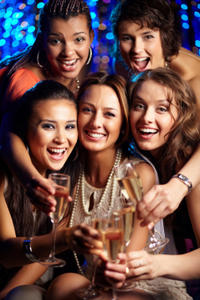 When wondering where to hang out and party in Miami — and what the best clubs in the city are — look no further than the versatile Miami Party Pass. Choose between a 1- and 7-day pass, then visit any of the clubs in the program. Some of Miami's hottest clubs are listed, including:
Purdy Lounge
Rooftop Lounge at the Townhouse
Gemma Lounge
Abraxas Lounge
Automatic Slims
Jazid
SoBe Live
BED
Mango's Tropical Cafe
Monty's
Also provided with the Miami Party Pass is the "Where to Party" handbook, listing the top parties of the week as well as the type of music and crowd at each nightclub. Don't keep guessing where to party in Miami. This handbook lists the best parties and clubs in town.
Special privileges and offers plus one free drink at some of the selected nightclubs are included.
August 2011
My husband and I had a great time! Although we had two night passes, we were only able to check out four of the clubs because we were having a blast at each one. When we return to Miami or when we go to Vegas in February 2012, we plan to purchase passes from Viator again. THANKS!!!
May 2014
We called ahead of time to confirm our purchase and they delivered the passes to our hotel free of charge. Some of the clubs that are part of this deal are not in close proximity to each other, so you will have to decide ahead of time which one's you really want to go to. That being said, it definitely saves you the entrance charges. And overall a pleasant experience at the club entrances. I would definitely recommend.
Julia E USA
September 2009
The pass was awesome!
August 2014
This is not a good purchase. It will cost you about 30 dollars to get into a club. The most popular clubs in Miami are not covered by this pass. Also, some of the clubs listed are not close to each other. So, don't expect to be able to hop from club to club.
TERRENCE S USA
October 2011
This pass was useless. None of the clubs took it.
March 2011
the party pass is a waste of money. I am shocked that a company would sell something that is given to people free at hotels. The pass is worthless during spring break and is a complete scam. I recommended the pass to others in my group and was so embarrassed by the worthlessness of the pass I paid them all back their money. I will not be using viator ever again because of this.
February 2011
Do not buy this pass! We presented it to a couple of the clubs on the list, and they looked at us like we were crazy. They didn't know what it was. If you look good and dress sexy, you will get in (most likely free). This "pass" was a complete waste of money and I want a refund.
Advertisement
Advertisement