Bring home some new cooking techniques and a few recipes from Milan by taking this exciting cooking class. Learn from a professional chef how to make a few Milanese delicacies and specialties as you learn how to make a four-course meal of dishes such as risotto, gnocchi, ravioli, tiramisu and panna cotta, using fresh, seasonal ingredients purchased at a local market. When you're finished cooking, sit down and enjoy the meal, complemented by some locally produced wine.
Participants are limited to just six people, ensuring plenty of personalized attention from the chef.
Highlights
Italian cooking class in Milan
Cook a 4-course Italian meal in the home of an experienced chef and sommelier
Learn to make classic Italian dishes such as gnocchi, risotto or veal

Make a decadent dessert such as tiramisu, panna cotta, gelato or chocolate cake
Enjoy your freshly cooked meal paired with wine at the end of class
Small-group class limited to six people ensures a more personalized experience
Recent Photos of This Tour
Italian Cooking Class in Milan
What You Can Expect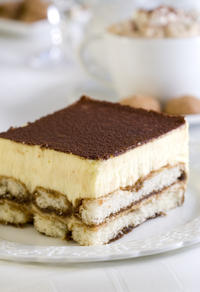 Begin your cooking class by discussing the menu for that day while sipping tea or coffee with the chef and your fellow food lovers. The Milan cooking class takes place at the private home of Chef Clara on Piazza VI Febbraio where you'll learn new cooking techniques and the secrets to what makes the cuisine of Milan so delicious.
Make four traditional dishes, the menu depending on what is in season. All the ingredients are purchased at the local market.
Start making the course, which will be homemade risotto, pasta or gnocchi. Then move on to making the second course, a heart meat or vegetable dish
such as ossobuco (braised veal),
saltimbocca (veal and
prosciutto) or
a frittata. Top off your classic Italian meal with a dessert such as tiramisu, gelato, panna cotta, fruit cake or chocolate cake.
When the entire meal has been completed, the tasty phase begins: pull up a chair to the table and indulge in your four-course meal. Sip wine which has been selected to complement the food you're eating. At the end of the meal, get an extra perk up with a shot of Italian espresso.
Then leave the chef's home with a booklet of the recipes you prepared that day, as well as a certificate acknowledging your participation in the class.
May 2016
It was a amazing experience. Clara is so talented and her kitchen was organized very well. I enjoyed the class very much. I will definitely take another class with Clara when I visit Milano again.
May 2016
I really enjoyed cooking Italian pasta and dolci. Clara is so kind and patient. She makes a good atmosphere so that we can feel free to ask her, relax and enjoy cooking. Highly recommended!
May 2016
Awesome time with Chef Clara in her home, great instruction, amazing food, you will not be disappointed!

April 2016
My wife and i attended Claras Cooking Class recently. In reality this was bought as a present for my wife who really enjoys cooking. However, Clara totally invloved me in all stages of the meal preparation and cooking of the food. It was really enjoyable. This Class would be suitable for people of all levels and abilities and Clara is very patient and has a great sense of humour. She is also a great teacher and is passionate about food and italian food in particular. At the class we attended we cooked Gnocchi, Tagliatelle, and three sauces and Tiramisu. Best of all we ate it for lunch. A great day. One of the highlights of our trip to Italy.

March 2016
Clara incredibly talented and thoughtful in her menu selection - showing us the difference between fresh and dried pasta as well as making dough by hand vs. in a mixer. It was great to learn by doing as we measured ingredients with scales, weigh everything!, used a slicing machine, rolled and shaped pasta... while it could have been like a cooking show on TV, Clara brought the kitchen to life.
We learned so much about the history and context of Italian cooking including between northern and southern Italian cuisine rice and polenta vs. pizza and pasta respectively and the ways that Italian cooking mostly from the southern Italy at first translated to the US spaghetti and meatballs is a uniquely American arrival.
The meal - and wines - was more than we could have asked and we can't wait to take our skills home to our own kitchen!

March 2016
Incredible experience. Very talented chef and was able to share her gift with all of us. Met new friends and all had a great time.
February 2016
This was an amazing day. Great class taught by a great chef! If I return to Milano I will book another class. If you are a fan of cooking, or have always wanted to learn, this is the perfect opportunity to do so. Very hands on, and very informative. Plus you get to eat a great meal that you help prepare. What more can you ask for!
February 2016
This class was amazing! The teacher is clearly very studied, she has books and books of recipes! I went in thinking we would make something traditional like pizza or pasta but we ended up making some saffron risotto with veal and it was great! It was a great experience for anyone of any cooking level and would definitely recommend!
February 2016
Clara was well organized and prepared for our class. She spoke English very well and was concerned about hygiene. The class went by so fast while we were having fun. The results were delicious.
February 2016
Overall I would say that Clara's class was a very pleasant experience. Not only was Clara very knowledge on meal preparation but also the history behind each dish as well. I would highly recommend this class to anybody interested in learning about Italian cooking. Clara was highly understanding and patient with having to do a gluten free menu as well as with students to all different levels and capabilities!
Advertisement
Advertisement